Klearnow
Website Development
The brief
Klearnow is startup looking to disupt and revolutinize global customs clearance and bring it to the 21st century using an advanced technology backed platform. Our brief was to make a cutting edge, slick branding website that would be the central hub for all global marketing and sales efforts.
https://www.klearnow.com/
What we do
Website Design & Development
Platforms
Responsive website

With Klearnow, we did not stop at the use of custom iconography and isometric illustrations – we went a step beyond and built in some light animation to up the engagement factor in the website – all the while explaining the different touchpoints the Klearnow product simplified.
"For a startup like ours, a great wesbite is a crucial step in our go-to-market strategy. And with the scale and pace of our ambitions, this only ups the expectations. In Bonoboz, we found a partner who understood our ambition and matched it with a creative vision and execution that worked for us. I look forward to a long and strong partnership with this team of talented creatives & developers."
Global go-to-market unlocked
A clean and slick website for Klearnow sets the stage for the product promise – to reduce friction in customs clearance with the use of technology.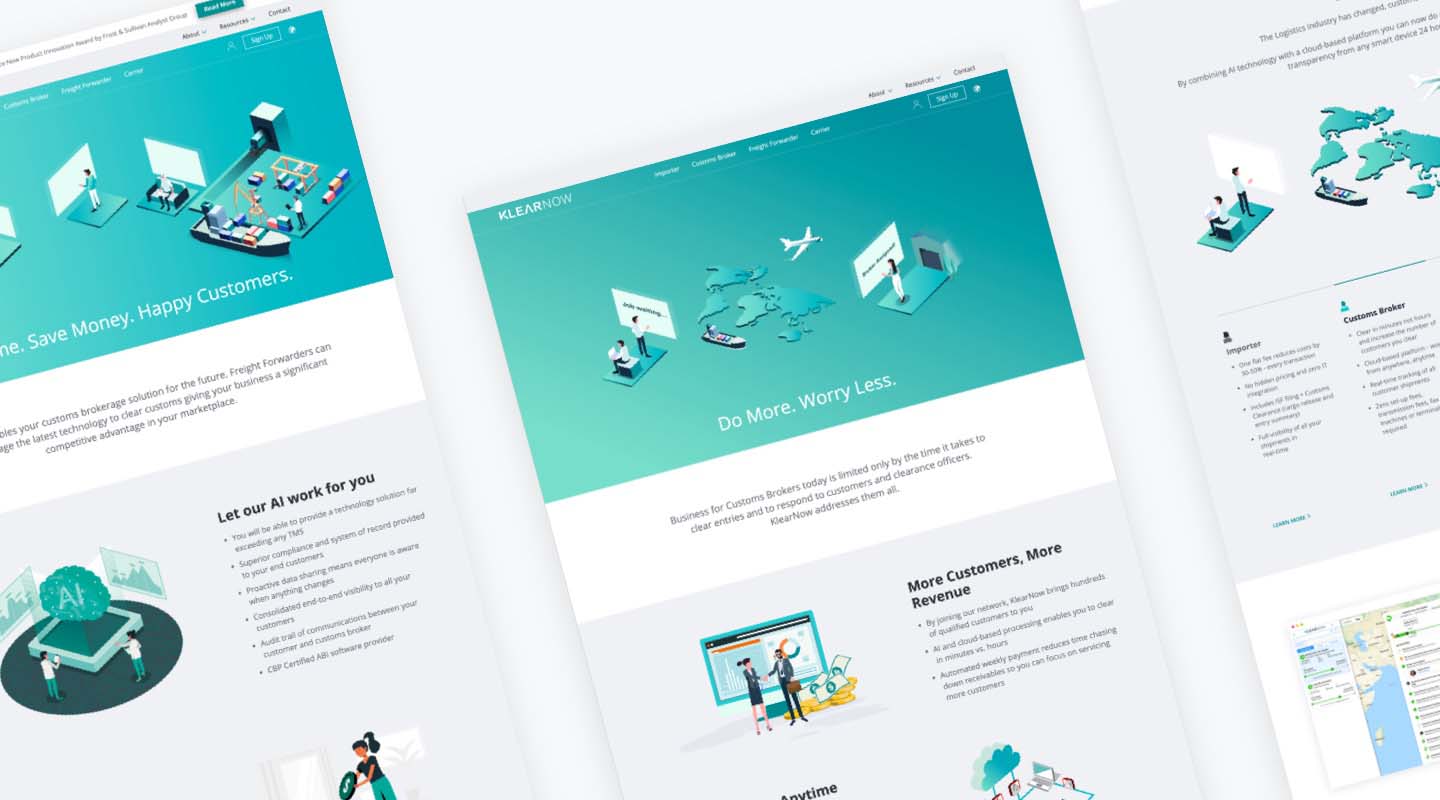 Write in to us!