Email Marketing
Email Marketing, the best way to maintain social distancing.
Touch your customer's lives from a distance.
Email Marketing
It's how we like to maintain a professional bond.
Sending out strategic messages to your customers via email is one of the most underrated digital marketing channels.
Non intrusive, often highly targeted and easily the best converting channel – if done in the right way.
How we market using an email
Our team that sends out emails has a protocol set in place. This is what they do!
They grow an email list of your potential and existing customers
A phase-wise approach is designed to email every buyer, window shopper and over-thinker
These types of buyers are categorised under different stages of the customer journey
A set of emails communicating creative messages are shot out strategically
The time and day for emailing is also decided based on insights
Results of the actions taken by customers on emails are recorded by the team, analysed and interpretations used for other marketing purposes.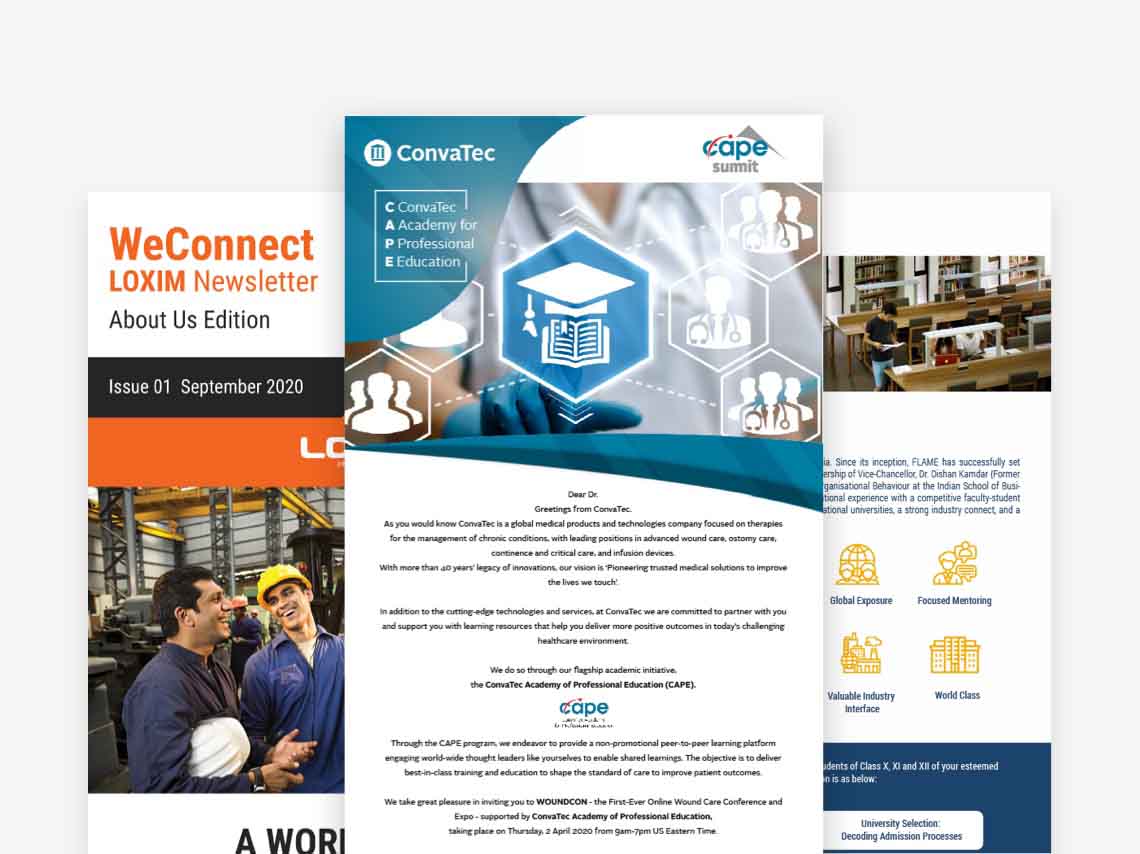 Does email marketing really work?
So, there may be more than 20 promotional emails you aren't opening on a daily basis. Unsubscribe! You may be their audience but they're not as interesting.
It's all in how you treat the email while sending it to your customers.
We'll create more than just a few email-openers out there.
Ok, we'll reveal a few ways:
Coupons are old school and that's why it still works
Tips and how-to topics will make them want to know more
Who doesn't love a free consultation?
… and there's so much more.
We will keep a close check on the following three email marketing metrics
The deliverability rate that defines the number of emails that made it to your audience's inbox.
The open rate showing the recipients who opened your email.
The click-through rate that provides a percentage of the subscribers who clicked a link on your email.
We have the best email marketing practices and our clients love the work we've done so far.
And we hope we get a chance to do the same with your business, brand or cause.
Write in to us!