Phonon
Website Design, Website Development
The brief
Phonon is a hypergrowth startup in India that has positioned itself as The World's Best Communication Automation Platform. With a strong focus on AI driven product and solutions, Phonon needed to have a website that clearly explained their product capabiltities and features while portraying a technology first brand image.
https://www.phonon.io/
What we do
Website Design & Development
Platforms
Responsive website
With the use of custom isometric illustrations, we designed a clean & functional home page for Phonon. With carefully placed elements and logos to induce trust, as well as a second pane explainer video, the website makes it easy to grasp the important aspects of the product.
"Bonoboz team executed our website in record time! This was a big factor for us. We were also blown away with the final outcome – the site was widely appreciated by our team and other stakeholders. Congratulations to the entire team involved – great work done."
Riti Malhotra
Vice President, Product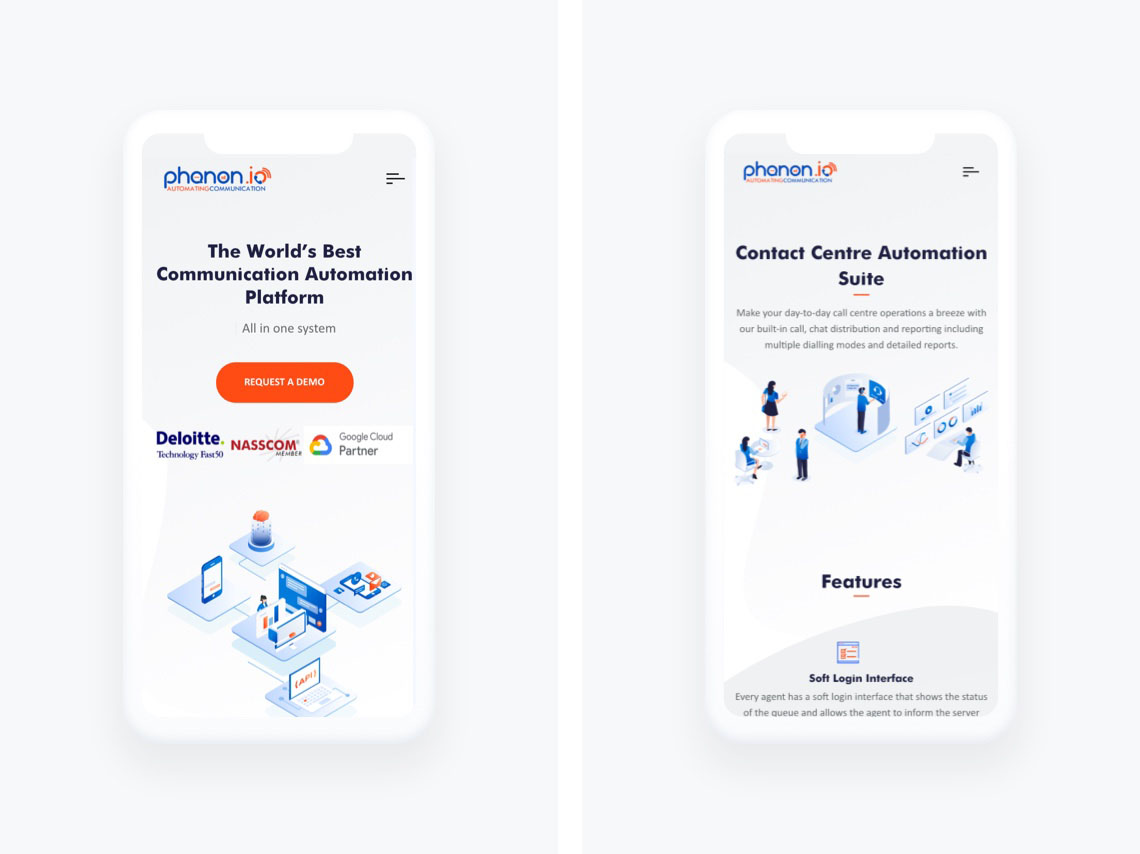 Technology forward
For a tech driven SaaS product, the website is even more important than for many other businesses. The performance of the website can be a reflection of the product itself – so it's essential that the website look & feel and the performance are of the highest standards. Rigorous testing and proofing (on both the client's side and ours) ensured that this website project and deployment was a success.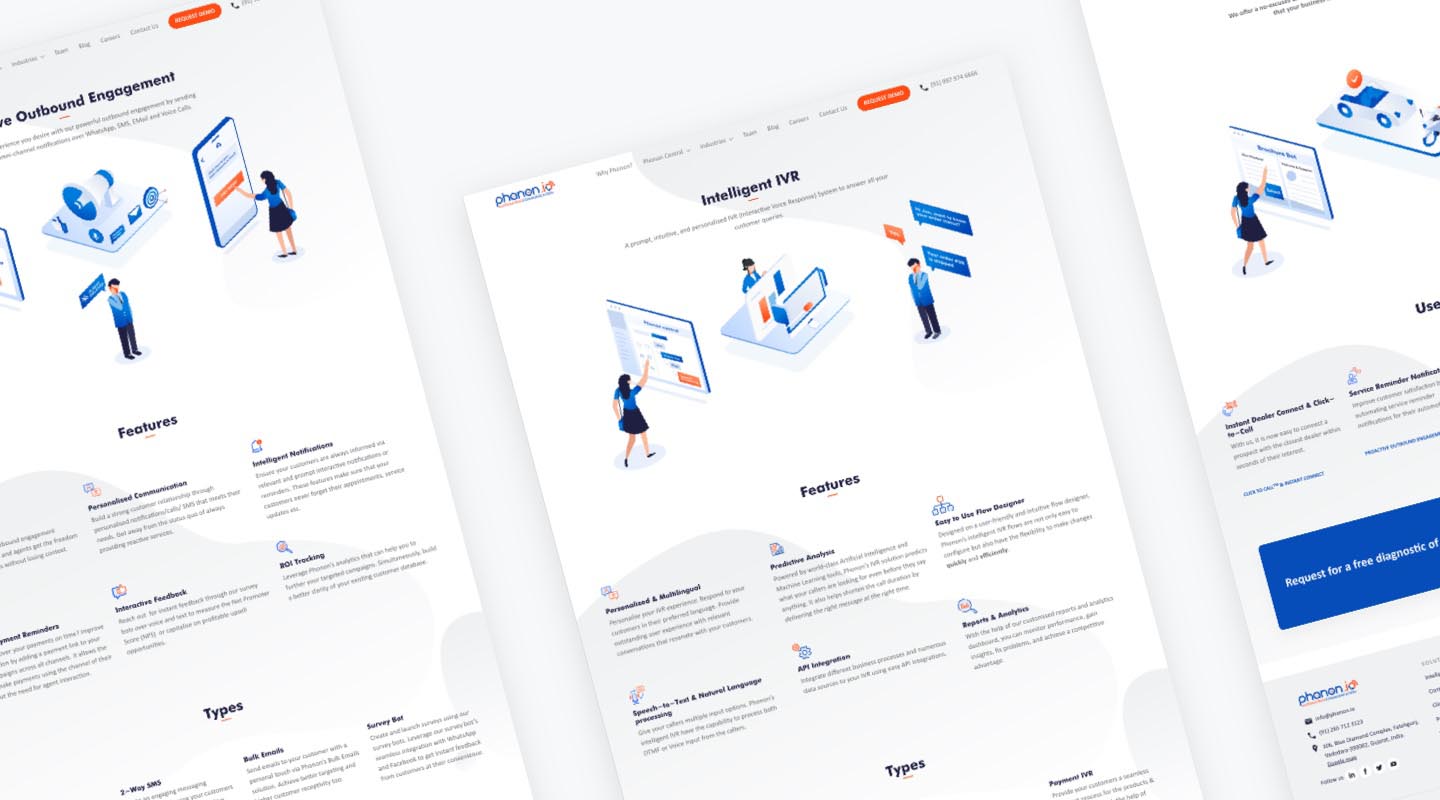 Write in to us!