Shalby
Website Design, Website Development
The brief
We did a brand new website for Shalby Advanced Technologies, a subsidiary of Shalby Hospitals, based out of Singapore. This coporate website seamlessly reflects the technology forward and innovative approach Shalby takes towards it's products. The website was rigoursly tested for devices and global load times to be a worthy face to a company that looks to be at the forefront of knee and hip replacement products of the future.
What we do
Website Design Development
They are very humble people. The work they have delivered is outstanding.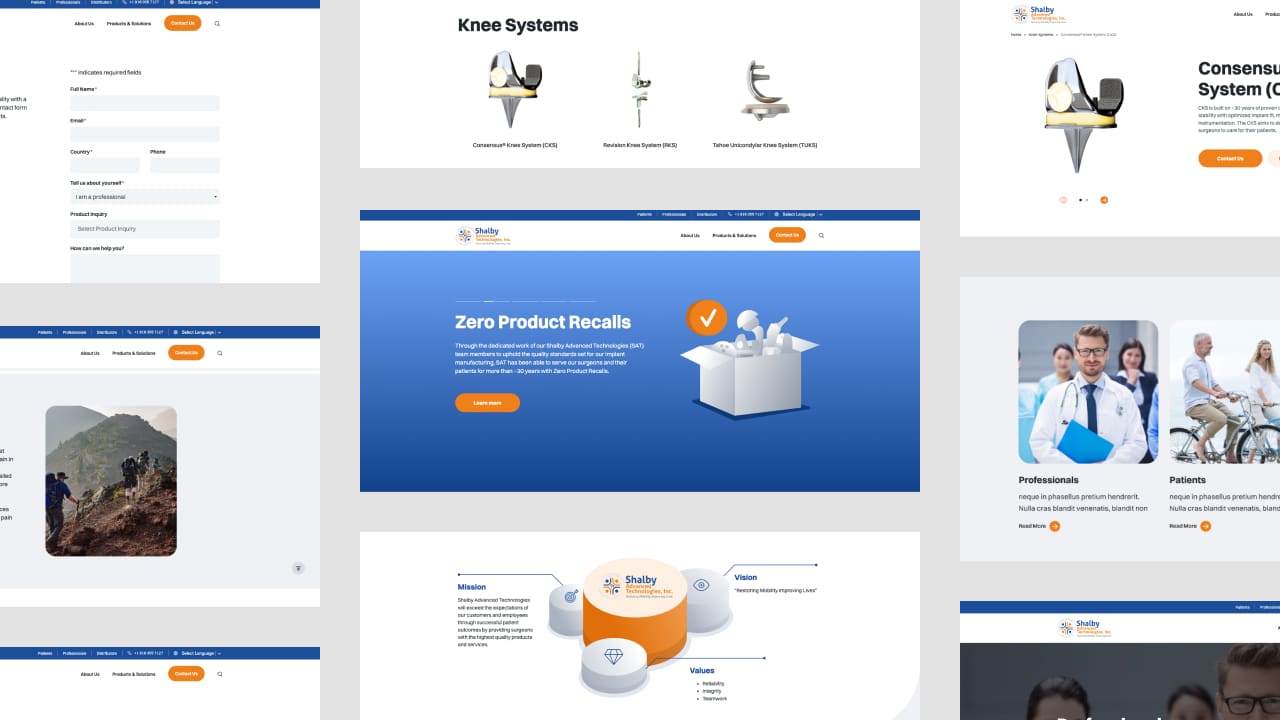 Meticulously transitioned the former brand – Consensus Orthpedics – into the Shalby umbrella with a smart use of colours, illustration and clean navigation.
Write in to us!