Campaign Management, Social Media, Website Design, Website Development
Making Huber & Holly a delicious online brand [UPDATED 2022]
We partnered with Huber & Holly, a new & exciting digitally-native brand with a first mover advantage in the freshly-churned ice cream market in India. We were brought on board when there was only 1 store in Ahmedabad and tasked with creating brand awareness and a community built on a very strong product and brand story.
The Huber & Holly team brought with them a deep expertise in ice-creams, F&B and in-store experience. The attention to detail they brought to the customer experience made our job a lot easier. Our job was to tell their story authentically online – and attract people to the in-store experience as thought of and conceived.
Easy? Let's see how we did it.
0-15+
Stores - Nationwide
36K +
Instagram Followers
10%+
High Organic Engagement Rates
What we do
Social Media Management
Content Creation
Web Design & Development
Paid Social
Paid Search & Display
Industry
F&B
Platforms
Instagram
Facebook
Challenge
To create a delicious digital native brand.
We were excited when the H&H team approached us to take over the digital responsibilities for the brand. Many of us had been to the physical space and already had an appreciation for the attention to detail that showed. Since then, we have worked on a variety of activities to grow their presence online – right from creating content, building a brand website and an instagram community that thrived on great food, drink & of course ice-cream!
I came in to this engagement with some trepidation – as one does with a young brand – but was totally taken away by the ownership and commitment Bonoboz showed to making the story of Huber & Holly their own. Loads of initiative to try new stories, formats, content and all with a keen eye on driving the results we needed. I am grateful for the tremendous start and momentum that they gave this young brand and helped us make the transition to expanding outside Ahmedabad very successfully.
Further, the ability to adapt, experiment and grow the brand as the needs of the platforms, content and customers changed is well appreciated. It's not easy to find partners that will walk with you towards a common goal, as one team – and I feel the Bonoboz team, with their expertise and digital capabilities, has worked with my team to this end.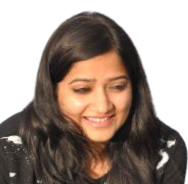 Roli Shrivastava
Head of Marketing, HRPL Pvt Ltd
What we did
Phase 1 – Launch & community building
Aligned with the awesome marketing team at Huber & Holly with an ear to the customer.
We were able to identify products to highlight and create visibility for. We always knew that the features of the food alone would not be enough, we would have to find a tone of voice, maintain consistency and wrap a story (interest value).
This was done through a combination of content buckets:
Signature product launches that go viral, including getting picked by Buzzfeed
View this post on Instagram
Topical events integrated with product – 9 nights, 9 new flavours for Navratri
Community engagement campaigns
View this post on Instagram
View this post on Instagram
Short, food appeal videos
Influencer meets in Ahmedabad, Mumbai & Hyderabad to create buzz & top-of-mind awareness
View this post on Instagram
View this post on Instagram
Store announcements made cool
View this post on Instagram
This focus on giving the community what it craved for without losing touch with the brand promise led us into campaigns which generated high awareness & engagement. The constant creation of new content formats – and channels (feed, polls, stories, videos) made it a brand to engage with and tell your friends about.
Phase 2 – Engagement & growth [Updated for 2022]
Another transition we made for the brand was to adapt to reels and generate store videos that were snappy, relatable and delicious looking. We worked on retaining and increasing engagement rates by making content that go people to drool and share.
View this post on Instagram
View this post on Instagram
View this post on Instagram
View this post on Instagram
View this post on Instagram
On the paid front, we were very nimble and relied on metrics to guide our spends. All content that was performed well early was amplified for reach and following. New store launches were geo-targeted and advertised among a very specific geography.
With a good combination of content, brand story and amplification, we saw quick results – but also results that translated to business.
The great thing about the engagement was that it often led to conversations among people, while our product was just the trigger. This meant real conversations, real customers.
Results
Organised influencer meets to launch stores in Hyderabad and Mumbai which clearly showed an up-tick in awareness and in-store sales. Subsequently helped store launches in Rajkot, Baroda, Pune, Bangalore and Surat.
Thriving Instagram community growth from 113 followers –> 11.4k followers phase 1.

And for phase 2 of growth, scaled the community 36k followers and counting. There may not be a upper limit to the aspirations of this brand and we are very excited to see how far we can take it.
Viral video creation & distribution with more than – even picked up by Buzzfeed India & global
Successfully delivered on a quick brand website
Write in to us!