Campaign Management, Email Marketing, PPC Management, SEO Services, Social Media
Digital strategy for FLAME University – Pioneers of Liberal ed in India [UPDATED 2022]
Digital strategy for FLAME University - Pioneers of Liberal ed in India
FLAME University is the first private university to introduce liberal arts education in its true essence and structure to India back in 2007. Ever since, it has established its position as one of the most sought after liberal education programs in the country with a world-class campus and enviable roster of reputed academicians and professors from all around the world. 
We have worked with the institution for 5+ years helping on social media marketing, SEO and performance marketing so a lot of our work has been through hundreds of incremental changes that have compounded over time to produce direct value and bottomline results. And we are only getting started.
700+
Completed Applications
250+
Shortlisted Candidates
10x
Increase in organic traffic
What we do
Social Media Marketing
Content Creation
Performance Marketing
SEO
Industry
Education
Platforms
Instagram
Facebook
YouTube

Challenge
Liberal education is a relatively new concept in the Indian educational ecosystem. This presented a 2-pronged challenge of both identifying the right audience and also striking the right balance of educational and intent based marketing. 
Additionally, a university student application process has multiple touch points and steps. In a complex performance campaign, it was crucial to get the analytics and attribution piece correct to be able to maximize results – both at the top of the funnel, with the ad platforms and at the post-lead part of the funnel, with the university CRM – Salesforce.
Bonoboz has been a trusted digital partner for FLAME University for many years. We have relied on their expertise with social media, design, video and especially paid marketing to take 10x the impact of our digital presence. Their methodical approach, keen insights and transparency set them apart.
Tejas Patani
Member, Academic Council, FLAME University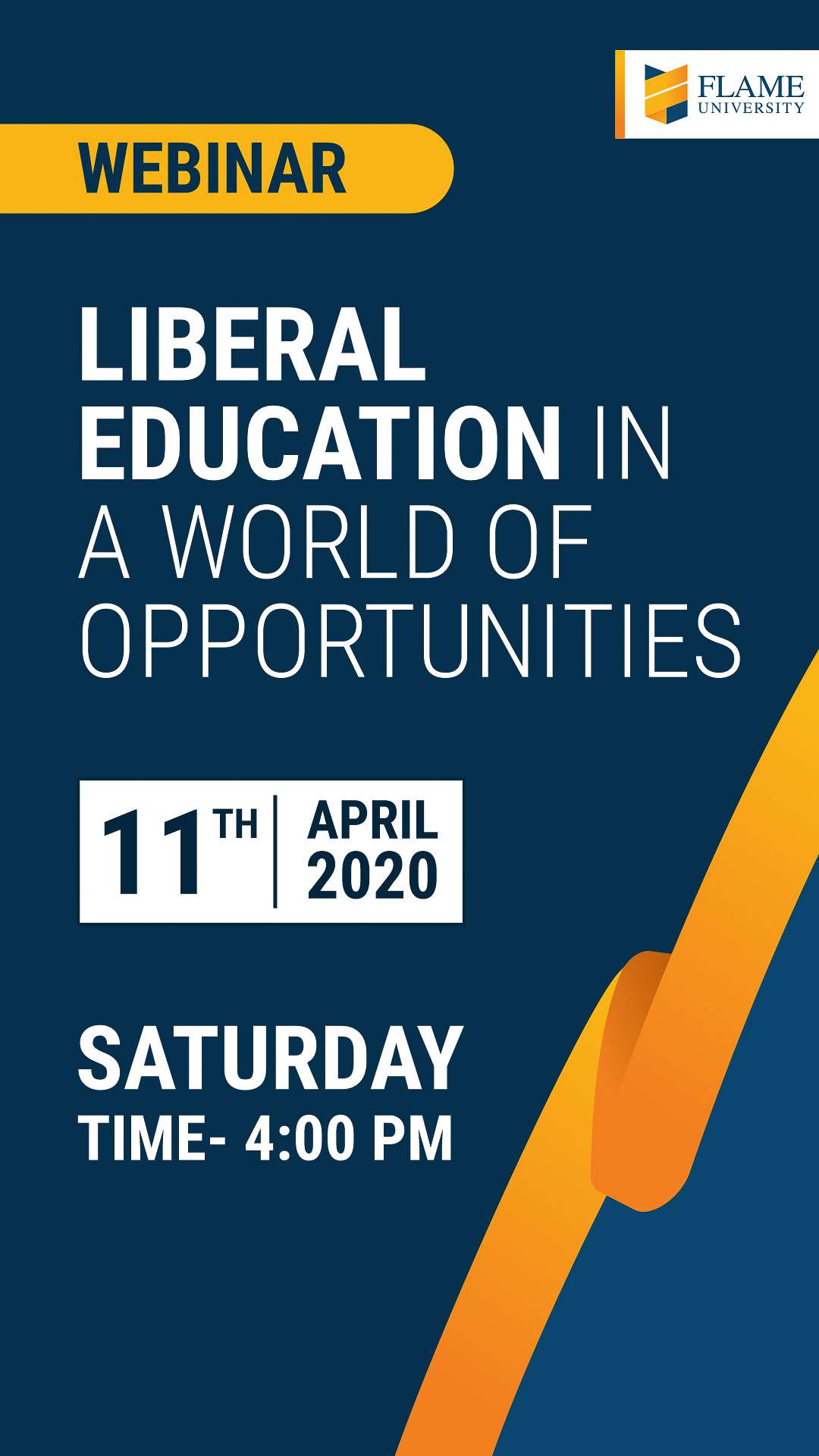 What we did
We adopted a very organized and structured process to the campaign. There were 2 primary channels that were used to drive 95%+ leads – Google & Facebook. 
We started by defining a campaign design language that could extend to all visual assets. We know we would have a lot of assets used at different stages of the campaign and a consistent visual style would help build recall. Further, we created a system to being able to experiment headlines, primary text, colours and layouts through small experiments. In the long run, these small optimization helped us run a lean an d efficient campaign. 
For search, we created a neatly divided campaign and ad set structure that helped us perform on keywords that we were already strong with at low cost, and divert more spends to keywords and areas where we knew there was scope of improvement – both in terms of visibility and conversions. Another crucial element that we had to implement was to avoid having our campaigns for FLAME (different programs) compete against each other. This hurt us in the short run in terms of attribution but it was the right move to make sure that every client Re. spent on media gets the max impact that's possible. 
Full funnel approach with a tight feedback loop from the panel as well as the super responsive team at FLAME admissions that provide constant feedback on the quality of leads. What conversations they were having, where they were getting stuck, what kind of leads were not useful and so on. 
As for attribution, we made sure that pixel installation was done properly with all channels and tested thoroughly both for getting accurate feedback and also improving the input signal for the automated ad platforms directly improving results. With a comprehensive GTM setup, we were able to track events and page views across all landing pages and map the customer journey well. 
Results
This admissions year 2019-20 was a strong success for us not only in that we improved numbers but also in the backdrop of the Covid-19 pandemic with challenges of remote work, communication and team safety. 
Generated over 1000+ application leads from across India 

260+ completed applications

75+ shortlisted candidates – chosen from these leads after the interview process
[UPDATE 2022]
Building upon this, we continued to grow applications up from the previous year to another 25%++ in terms of shortlisted candidates while keeping the media spend budget within +5% of the original amount.
Write in to us!