Archer India
Website Design, Website Development
The brief
Archer Art Gallery in Ahmedabad is a premier destination for art collectors, with an impressive collection of artworks. They required a high-performance e-commerce website to manage their vast catalog of products and provide a seamless shopping experience. The site is designed to be modern, clean, and user-friendly, providing an excellent platform for their customers.
What we do
Website Design
Development
Social Media Marketing
Performance Marketing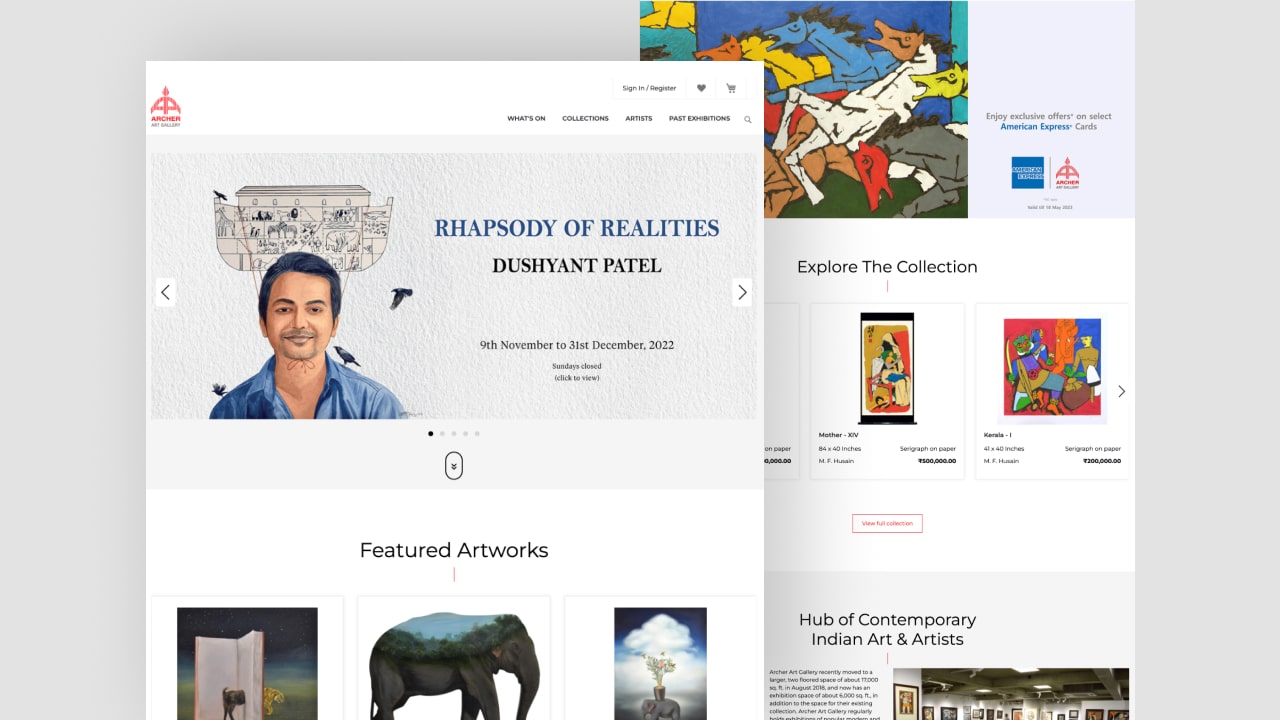 The website needed a clean look and feel given the sensibilities of their customer base. However, along with the client, we went deep into improving the functional aspects of browsing the catalog that would be the CX much better. Things like dimension accurate mock up of artworks, comprehsive filtering and sorting and multicurrency implemetaiton for global clientlele.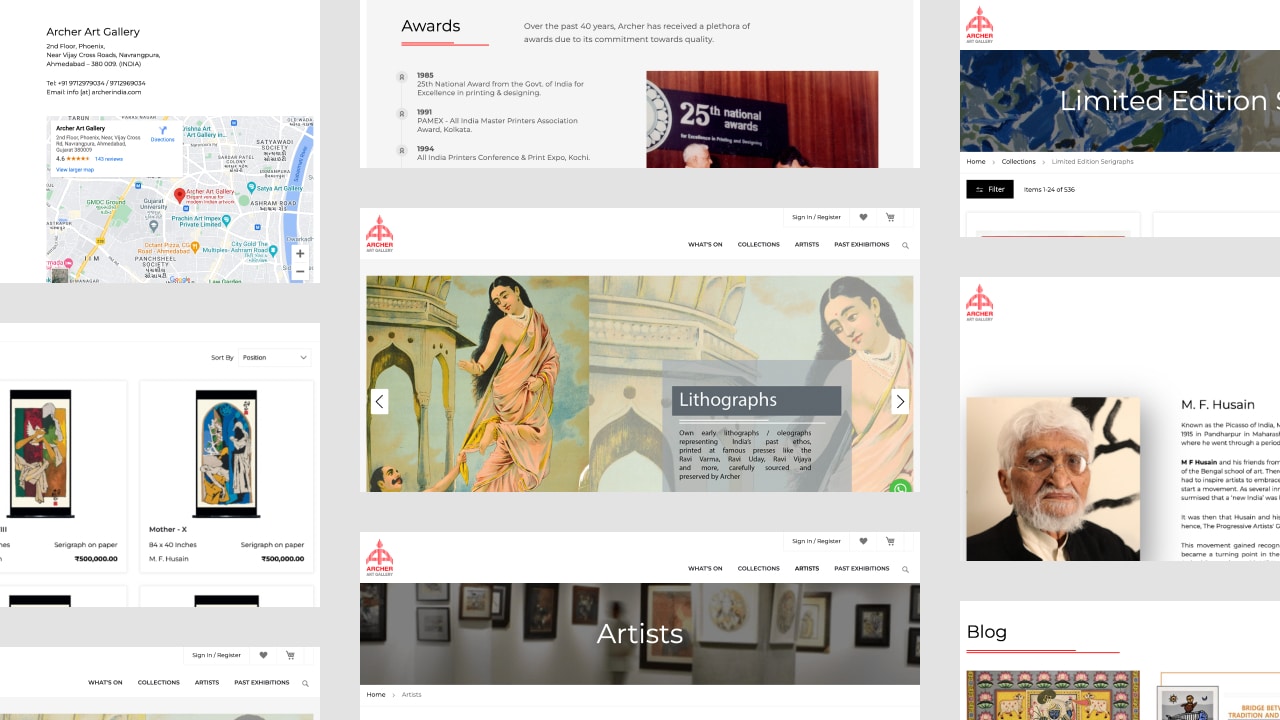 Write in to us!