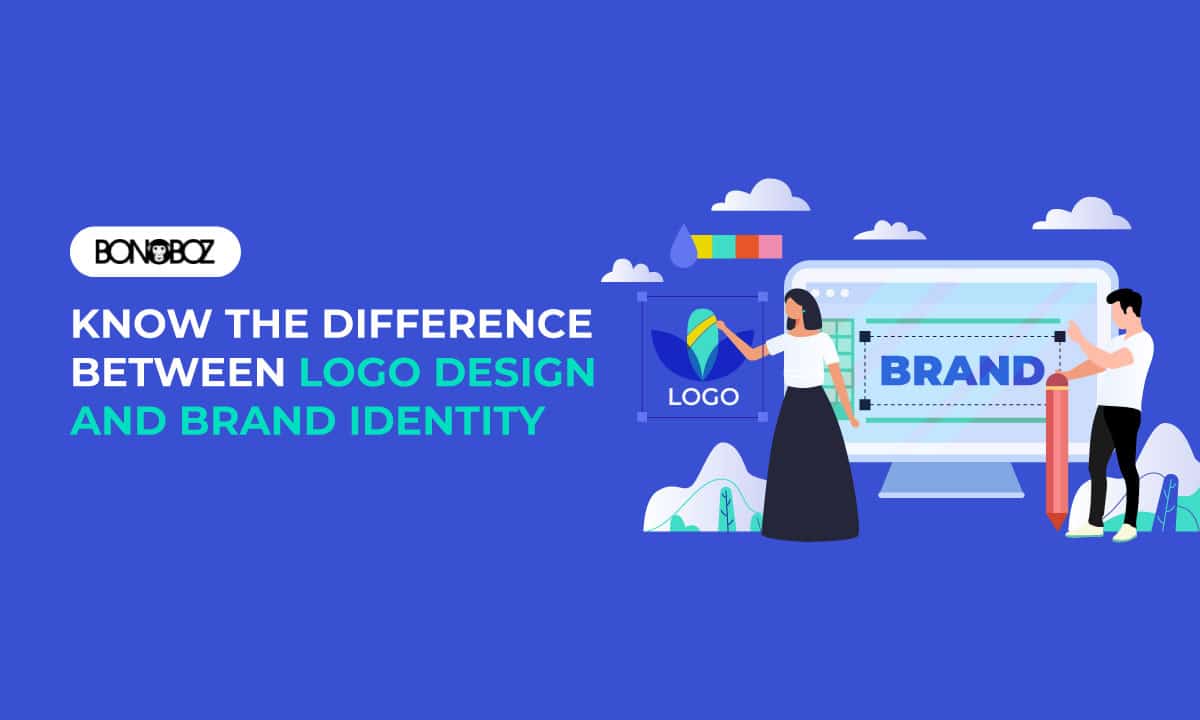 What is the difference between logo design and brand identity?
Bonoboz
Your brand and your logo play an important part in growing your business and creating reliability. Are there any differences between the two? A brand identity is that aspect that separates a brand from its competitors. It provides an identity unique and specific to that brand. On the other hand, a logo represents the brand by the design that the target audience can recognize it by. For instance, McDonalds, KFC, and Burger King, all have different logos. So, a brand identity includes the use of a logo, color scheme, messaging, and typography, among other elements that define its identity. 
Quite often business owners fail to recognize the difference between their logo and their brand. There are substantial differences between the two and they both play distinct parts. 
A reputed and reliable brand identity and logo design agency can help you navigate the tricky arena of brand designing with ease. An outdated design and brand identity creation strategy can cause a significant number of problems. This is why knowing the core differences and creating a well-working strategy is of prime importance.
What is Logo Design?
Your logo design is a graphic representation that identifies your brand. It is not the same as your brand identity. It is commonly referred to as a trademark. Therefore, it can be considered as a way to make the identification process of your brand easier.
Your logo can be a combination of symbols, words, symbols, or numbers and sometimes just typographic wordmarks. It is an important strategic tool that contributes to the likability and the reinforcement of the qualities of your brand. It mirrors the uniqueness of your brand and this aspect helps your brand stand out from other brands and your competitors.
Why is your logo design important?
A creative logo design can be a beneficial tool and here's why
Your logo design can help you gain the attention of your customers. This way you can increase your customer base and boost sales.

It acts as the first introduction to your customers. A creatively designed logo reflects well on the brand identity. It can grab the interest of your customer and convince them to buy your products.

A logo design represents a crucial aspect of your brand identity.

It helps you to create a brand that is creative and marketable.

The main aim of a good logo design is quick identification. A good logo design makes your brand memorable and thus helps you retain your customer base.

Your logo design can convey what sets you apart from your competitors.
What is Brand Identity?
Your brand identity is composed of all elements that build up and make your brand unique. It is a combination of perceptions, ideas as well as feelings that your customers have about your company. It is composed of your logo design, theme, typography, and colors. Thus, the creation of a distinct brand identity will help you compete with other businesses and stay relevant. 
A strong brand is the most powerful as well as a valuable asset that you as a business owner can have. While it may be true that your customers decide your brand identity there are ways through which you can shape your brand.
This process of shaping perceptions about your company is commonly referred to as Branding. It is the active process of taking the steps required to build up your brand awareness and reputation. It is a time taking process that develops your brand identity from scratch.
Why is your brand identity important?
The success of your brand relies on your brand identity. Here's why
Differentiation from other businesses:

As mentioned above your brand identity is unique and is therefore one of the major ways to set your business apart from other competing businesses. Your customers will be able to notice the differences between the products and services offered by your brand and other brands and thus will inevitably help you stand out.
Building up brand personality:

Your brand identity reflects the personality as well as the core values of your brand. A strong brand identity will help you portray your brand's essence to promote your business goals.
Creation of a consistent brand:

A strong brand identity helps you create a constant and recognizable brand. This means that your customers can readily identify your products and services effortlessly. This is accomplished by keeping a consistent and constant design as well as a message across all your products and marketing ventures.
Retention of customer base:

A strong brand identity can be equated with a loyal and growing customer base. Your brand identity can help you establish trust and loyalty between your business and your customers. This will help you grow your business substantially.
Acquisition of new customers:

Your unique brand identity can help you raise awareness about the services and products offered by your businesses. A strong brand identity increases exposure and helps businesses acquire new customers and boost sales.
Thus, by knowing the core difference you can take the right step towards the creation of a strong brand identity. If you are looking for a logo design agency to strategically craft creative logo designs, feel free to connect with us today.
Related Articles: