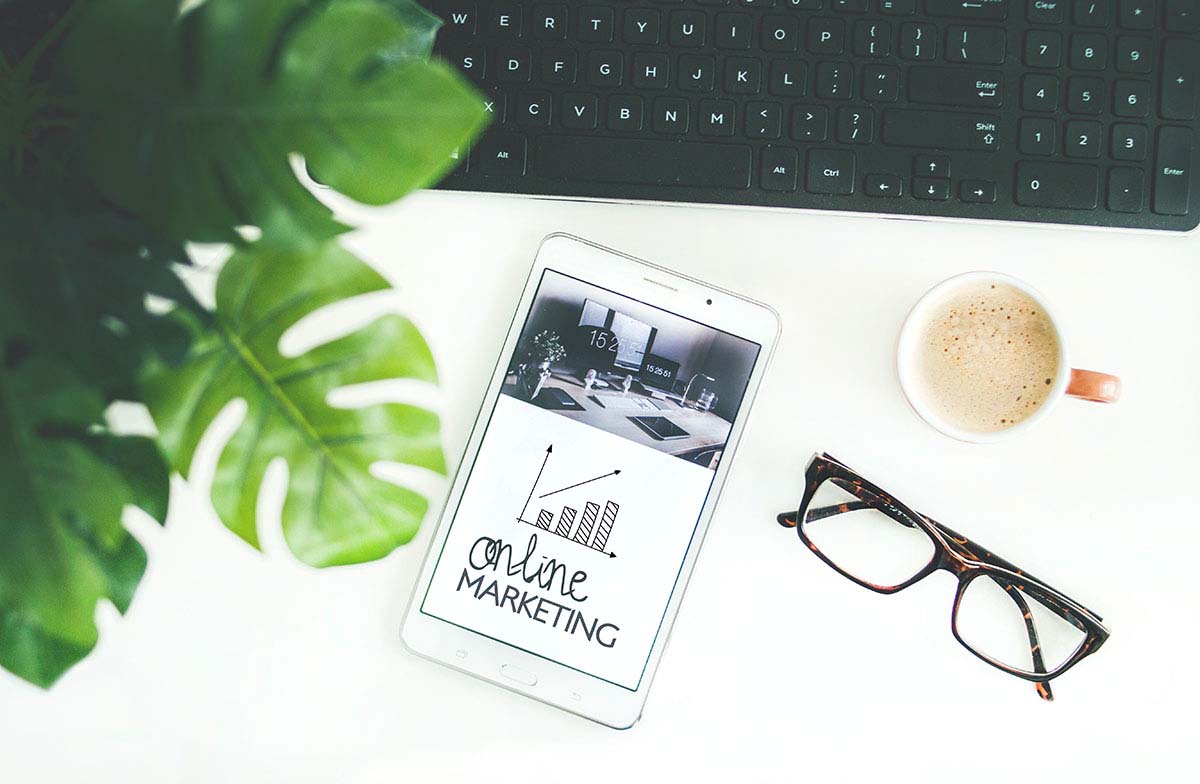 10 ways digital marketing is trending in 2021 and what that means for 2022
bonoboz
Digital marketing has become the most important part of marketing strategy for any business to survive in this digital world. The pandemic has considerably increased the digital presence of people in general. This has led to increased online marketing and, thereby, crowding.
Businesses adopt innovative ways of digital marketing to stand out amongst this crowd and ensure your marketing efforts reach the right target audience.
Therefore, in this blog post, we're sharing ten innovative ways to help your brand stand this year.
10 ways digital marketing is trending in 2021 and what that means for 2022
1. AI-assisted
Artificial Intelligence is the future of the world and has engraved its baby steps in the marketing sector too. AI integrated bots help communicate the grievances from the consumers to the employee in charge. It also solves the basic queries by providing the relevant solutions, thus reducing the crowd flow to the customer service executive. This segregation helps in easy grievance redressal and allows the customer service executive to focus on complex problems.
AI is also a great assistant digital marketer and does content writing for giant corporate-like JP Mogan and Chase. Thus, artificial intelligence is the subsequent development in the digital marketing space and is sure to create a huge impact.
2. Email marketing and automation
Email marketing is the age-old method of digital marketing. This would chiefly involve sending promotional emails to potential customers and newsletters. Since a lot of businesses have adopted this method, the rate of this mail landing in the Promotions or Spam section and never being opened by customers is high. Personalised emails are the solution to this problem.
Automation involves the use of technology to shoot emails based on user interaction automatically. The automation software detects the activities and sends emails accordingly to the consumers.
3. Enabling Voice search
Voice search has become the most comfortable way to rely on during recent times. Researchers claim that the sudden rise in this fad is chiefly because of the increased use of assistant speakers like Alexa Google Home. The users have become more acquainted with the ease of voice search, which facilitated the rise of its application in marketing.
Another wide claim for developing this method is that Google has started providing more accurate results through voice searches. The new studies show that voice search will dominate the overall searches by a whopping 60% in a couple of years, which has paved the way for digital marketers to focus on it.
4. Micro-influencers
Last year, users' online interaction with brands increased like never before. Over the course of the year, they have grown accustomed to doing certain things online, while the need to step out persists. As the world moves towards a semblance of normalcy, there will be a need for better digital and physical integration. Brands that create a more holistic experience for the users will be able to get ahead in the game. User experience throughout channels and platforms will have to be integrated.
Social media marketing, especially that involving Instagram and YouTube, involves influencer marketing majorly. The influencers are famous people like celebrities or those with a social media account with a decent amount of followers. Based on the number of followers they possess, the influencers are majorly categorised as nano, micro, macro and mega influencers. The mega influencers are primarily celebrities, while the macro-influencers are people with more than a hundred thousand followers to a million. The micro-influencers have ten thousand to one hundred thousand followers and are niched to a particular idea or community. Since the micro-influencers have better follower interaction and connection, people trust them better over macro and mega forms.
Thus micro-influencers have become the new favorite of corporate marketing.
5. Short period motion- Reels and YouTube Shorts
Instagram launched Reels, and they left no stones unturned when it came to its promotion. Whenever the platform launches any new feature, it pushes hard for the feature.
Over time, the users have started preferring video content over static posts for the simple reason that they're more engaging and original.
Needless to say, videos were already on their up – and this year, the shifts in the platforms have made sure that it stays up there as the number one priority.
The Instagram reels, which began as short 20 sec videos, has increased their time to 30 seconds. It has also enabled the 'Insights' option to track the reach of that particular reel. The content which drives more followers and engagement through reels are informative content, entertaining content, videos with trending songs, etc. Major brands have already adopted the reel game to boost their business.
YouTube Shorts is YouTube's version of reels. A catchy short video is enough to gain popularity and engagement from the target audience.
6. Geofencing
Geofencing is one of the new additions to digital marketing and has gained immense popularity. The marketing tool mainly focuses on the target location's potential buyers with a higher conversion rate.
It uses aids like WiFi, GPS and mobile internet data to track the customers and make specific marketing interactions. This is chiefly done through push notifications, short message services, email marketing.
As soon as the tracking device senses a new potential customer in the specifically assigned radius, it sends targeted notifications or messages. The potential customer will thus be informed that there is a branch or outlet of 'XYZ' company within a short circumference they are in.
This marketing method has been utilised by corporate giants like Starbucks, BurgerKing, Uber. The same method is now also utilised by healthcare industries, lawyers, restaurants, clubs, stadiums due to its proven increased conversion rates.
7. Locally focused marketing
Over the course of the pandemic, people started opting for products that were more convenient and faster to get. Taking advantage of this, brands began investing more in local targeting through geo-locations, localised content marketing and social listening.
Local focused, or as it is popularly known as hyperlocal marketing, is a relatively new addition by Google. The results that appear after typing enquiries like 'a good restaurant near me' or 'hospitals near me' are examples of hyperlocal marketing. The targeted results have helped boost local businesses. The best part is that it has also integrated with the majority of small local businesses, thus helping them grow too.
As users consumed local content increasingly, their preferences changed. They are more likely to engage with brands that they can resonate with (read: brands that speak their language and tap on their behaviour). This can not only help build a community of like-minded people but also help in the organic promotion of your brand due to higher engagement.
While local and smaller businesses have already jumped on this bandwagon, it's not long before bigger brands start adopting a more localised approach to marketing.
8. Quora in marketing
Quora is a great platform to answer and gain answers to your queries. Solving the pain points has been a chief way of winning followers and ultimate customers through various mediums.
Quora facilitates the exact same purpose. Even people who are well-accomplished in their fields write answers on this platform as an indirect marketing tool. Long-form accurate answers with stories or real-life experiences connect better with the audience.
9. Shoppable Content
For a long time, online shopping was the closest connection that people had with the outside world. The pandemic saw an unparalleled rise in e-commerce spending.
As people get more and more comfortable with spending online, selling products on social media platforms is likely to become the next big thing. The advantages to this are two-fold – it shortens the consumer cycle and increases the likelihood of purchases.
Social media marketing which was primarily based on ads or brand growth through content, influencer marketing has adopted a new method – shoppable content. This marketing enables the consumer to shop through the link available just below the ad directly. As the consumer can make the purchase without actually leaving the site augments the user experience and chance of a conversion.
10. Personalisation
Brands that could act on their feet and provide personalised yet unique content succeeded in staying afloat during these tough times.
Brands have shifted the focus from selling to building a stronger bond and a tighter community for a couple of years.
What started as users being more interested in what the brands are doing to help soon turned into users wanting to engage more with these brands.
This bond and engagement can be better gained by connecting better with the audience. Survey shows that people hardly pay attention to commercials that are not personalised.
Some of the best examples of personalisation in marketing are the recommendations curated by your previous choices or based on your previous orders or wishlist.
These are the ten trendiest updates we should look forward to in the world of digital marketing in 2022. Implementing these trends in the existing strategy can definitely prove improved results.
Related Articles: