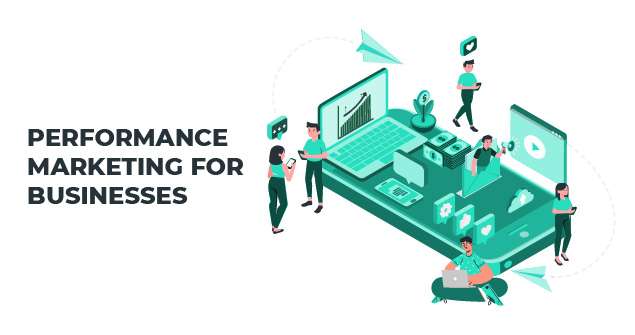 What is a performance marketing, and why is it a must for every business?
bonoboz
With the rise in the digital presence of almost all brands, it has become difficult to reach your target audience. Digital marketing agencies have been a rescue in these times. But the conventional digital marketing practices of email marketing, keywords, organic marketing, etc., cannot alone provide the best reach for your brand.
Performance marketing is the new development in digital marketing. This new development has proven a better marketing strategy. Performance marketing agencies can help you with this new marketing way for better reach and return on investments.
What is performance marketing?
Performance marketing can be summed up as the online marketing strategy based mainly on performance. An excellent example of this would be that general digital marketing would involve Display Ads. Still, performance marketing considers a task done when the target audience clicks on the ad. This increases the chance of conversion manifolds. 
It focuses on one specific task like the number of clicks on an ad, the number of subscribers, and the number of purchases and allows channeling the focus accordingly. Search Engine Marketing (SEM) and Social Media Marketing are two chief media through which performance marketing functions. With each lead through performance marketing, there is better relative ROI. 
What is a performance marketing company?
A performance marketing company is a digital marketing company that specializes in performance marketing. Performance marketing for each brand changes with time and the growth they are targeting. That's where strategy comes into play. Good performance marketing agencies study the performance on each medium and then channelize the funds accordingly. The efficiency of a performance marketing agency lies chiefly in this ability to constantly analyze and strategically allocate funds for optimum results.
Role of performance marketing
The chief role of performance marketing is to reach your target audience faster and increase the chance of conversions. Performance marketing is majorly done through:
People's engagement in social media platforms has increased multifold these years, and the pandemic has only added to the trend. Social media is undoubtedly one of the best ponds to go fishing. Coupled with performance marketing, your brand can reach the target audience and receive more responses on CTAs.
Google sells the best! The most widely used search engine, Google, is the best platform to market your brand. The reason being is a one-stop location for anything and everything. People search on Google to know more about a product, find the best brand that sells, compare and choose, and solve their problem. So the only part you have to work on is to be present whenever your target audience searches for something relevant to what your brand sells. Performance marketing through tactics like native marketing fulfills this need perfectly.
Checklist to select the correct performance marketing company for your brand
Choosing the right performance marketing agency is extremely important to make your dream conversions come true. Here is a checklist to find one.
Expert in handling multiple marketing tools
A marketing agency that handles multiple marketing tools can bring much more to the table than an agency specializing in one particular form. Being an expert in numerous marketing tools, the agency will be able to view the analytical situation with a broader perspective and modify campaigns accordingly. 
Has excellent connections that provide allied services 
Your brand will have numerous requirements while optimizing your brand marketing strategy. These include webpage creations, website designing, other hardware or software requirements. So if the performance marketing company you are working with has connections with experts in that field, it becomes easy to operate.
Ample team members for every client
The number of clients to team members should be good enough to take care of every clients' needs. If your agency accepts clients beyond their working capacity, there is a high chance of you receiving services at lesser efficiency.
A realistic and strategic approach
Planning is highly vital in marketing. Your agency must be good at making strategies and should be open to making realistic adjustments to them based on analysis.
Why is performance marketing a must for your business?
The whole digital world has improved its marketing strategies and is working on them every day to enhance its analytics' status. The data of how their strategy is doing is studied and analyzed and then tweaked regularly for a better return on investment both in monetary and target audience reach terms. 
Performance marketing agencies can provide you with all those services and exponentially increase your reach and sales. It would become difficult for your business to thrive in the present dynamic situation without performance marketing. No one method suits all concepts. 
Experimenting with different media, post timings, keywords, and channeling attention according to the problem can help in growth. So without a doubt, performance marketing is a must for your business to thrive well in this digital age.
With all the benefits required to boost your business, performance marketing is undoubtedly one of the most vital instruments to carve your path to growth.
Related Articles: