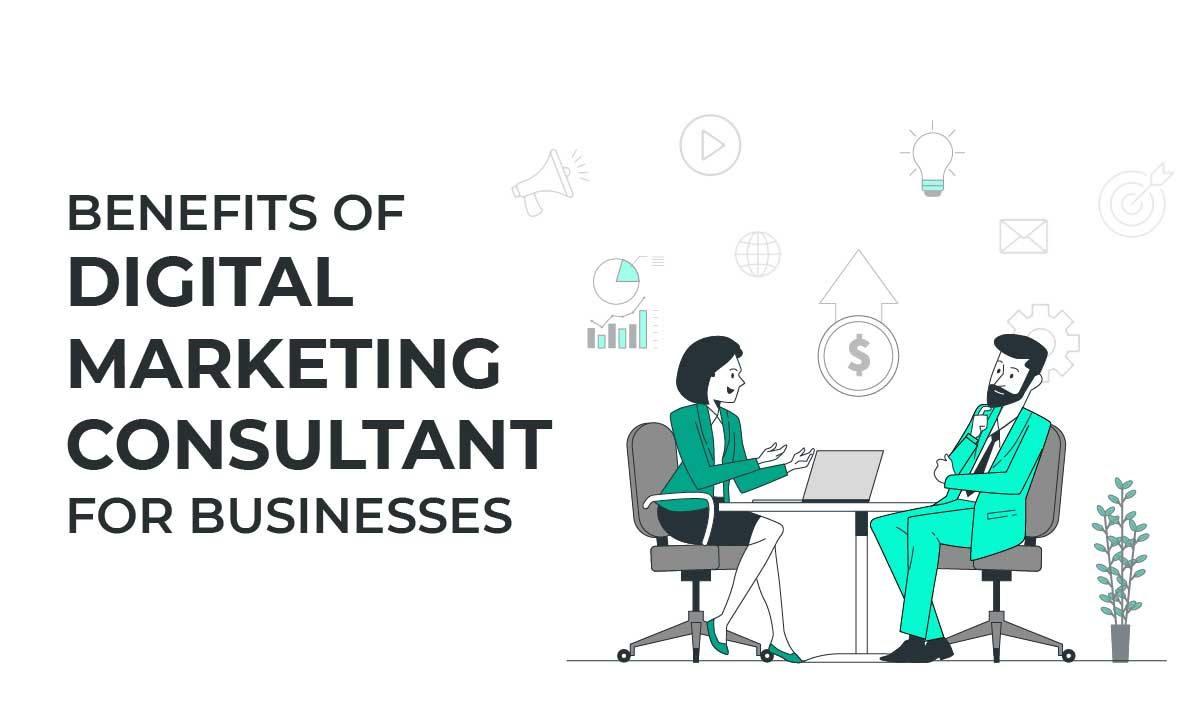 How Digital Marketing Consultant is Adding Value To Business
Bonoboz
A growing number of businesses are turning to digital marketing to help them expand.
Social media sites were never expected to be marketing and advertising tools in the first place. However, they are currently being propagated at an increasing rate and delivering more favourable outcomes.
So, while looking for the best digital marketing company is a good call right now, you should also understand how a digital marketing consultant can help you.
Here's your answer to the question – "What does a digital marketing consultant do?"
Promotes Brand Reputation
When it comes to driving traffic, digital marketing has a huge advantage over traditional methods. It is perfect for people interested in learning more about your business, products, and services because they appreciate the detailed insights you provide. The additional info essentially leads them to believe in your brand and create more sales for the organisation.
In the long run, this also supports you build stronger relationships with the people you're trying to reach. As time passes, they become increasingly interested in what you have to say. This is when you can establish market leadership by projecting a personalised school of thought.
Plus, customers that are satisfied with your brand, product, or service are more likely to recommend it to others. In totality, it is easier to grow a firm if you have a strong brand image.
Enhances Market Exposure
Digital marketing consultants, as opposed to those in more traditional advertising forms, put their client's interests first. This entails distributing much information to many people and seeing what resonates.
The goal of a digital marketing consultant isn't to push products on customers; rather, it's to entice them by providing them with useful information. You must communicate your brand's message in a clear and concise manner.
Announcing SALE, SALE, SALE in the market is no longer necessary. All you need to do is shout out your ideas and establish a strong web presence. Since most of your clientele is available on mobile, they can be connected to your brand 24×7.
Helps Discover Analytics And Formulate Strategies
Using analytics and developing campaign tactics based on them are two more ways a digital marketing consultant adds value to a company. The best digital marketing agency only stresses whether their best marketing materials are reaching the intended audience or are being ripped up before they have the opportunity to create an impact on a prospective client.
In the past, measuring the effectiveness of marketing campaigns has been a challenge. With a digital marketing consultant, businesses can simply track how many people have seen their brand, how many people have connected with the material, and how many people have expressed interest in their product. Today, they can get the data they need at a moment's notice.
Promote Business Expansion Across Numerous Channels
Omnichannel marketing is the idea of creating a consistent brand experience across several mediums, such as social media, your website, email newsletters, print ads, and more. These experts have extensive experience with a wide range of digital platforms and can help you understand how different components of your plan influence and interact with one another. Your "brand voice" should be consistent across all platforms, and they can help you achieve that.
Monitor Your Advancements
Firstly, you must assess your current situation and make comparisons with previous experiences in order to come up with an effective strategy.
With the help of a skilled digital marketer, you may discover new ways to reach out to your target audience, as well as better ways to engage with them across all of your distribution channels and goals. Your website, blog, and newsletter may also be audited to ensure that your communication is consistent and you're using SEO-friendly keywords and language.
Utilises Market Competitors To One's Advantage
A digital marketing consultant provides a fair playing field for all businesses, regardless of their size. That being said, if you don't use web marketing methods correctly, you won't expand.
Small businesses now have access to marketing and sales tools previously only available to the bigwigs. Today, they can successfully interact with a large number of consumers even if they don't have a dedicated customer service centre. Even without a real store or location, organisations can connect with anyone from anywhere in the world and create a completely remote structure. 

Enhances Customer Satisfaction
Numerous social media services have emerged as a result of technological progress. There has also been an increase in client needs and expectations. Now, every company's ultimate goal is to ensure that their customers are completely satisfied with their products, services, and customer service.
A company's ability to expand and succeed relies on its ability to meet the requirements and expectations of its consumers. With digital marketing, it is possible to set up customer-centric blogs, including customer evaluations and forums, in order to strengthen and increase overall engagement.
This aids you in discovering what your customers' true needs and wants are.  
Conclusion
Digital marketing has made it easier for everyone to buy and return products. While many industries have recently begun to grasp the power of social networks to attract target consumers, few understand what the role of a digital marketing consultant must be within their organisations.
We really hope that this article has given you a better understanding of how a professional may amplify your efforts towards higher visibility, engagement and conversions. 
Related Articles: