Social Media Tools: 8 Essentials to Optimize your Effort
Abhik Basu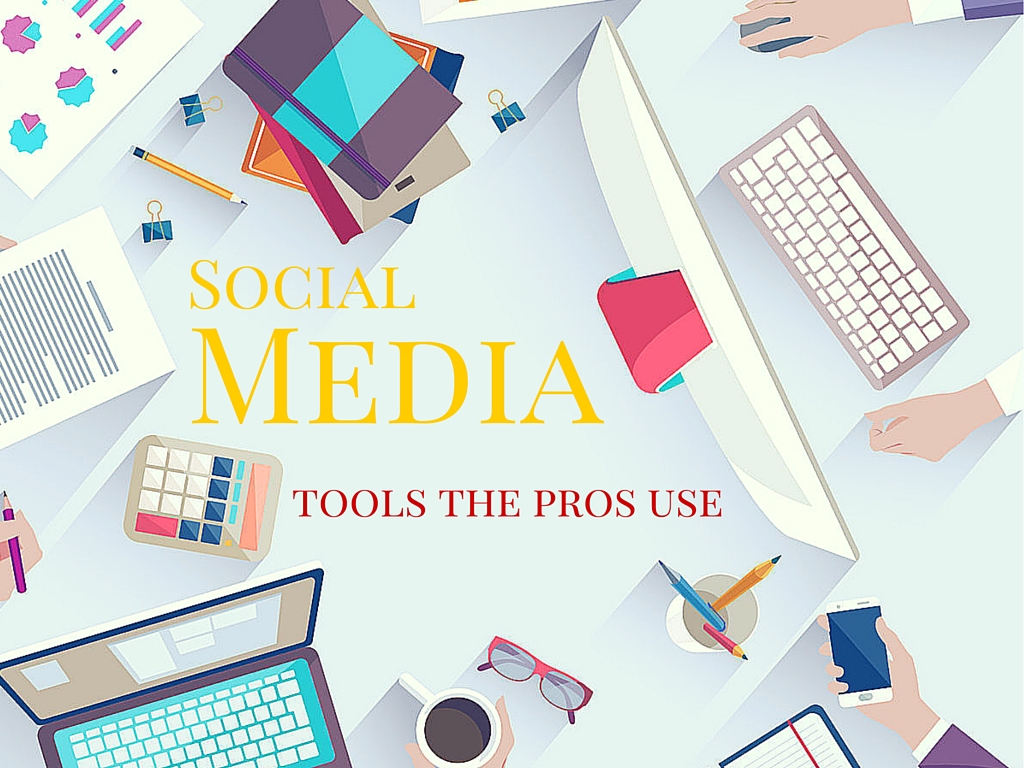 Managing your numerous social media accounts can be tricky. You need to be consistent with your messaging across platforms, and make sure the messages are seen at the right time. Habits differ between Facebook and Twitter users, which means you need to tweet and post Facebook updates at different times to optimize engagement and reach.
Thankfully, there are social media marketing tools that allow you to automate and optimize almost every aspect of your social media marketing campaign. Like many other things on the internet, you're spoilt for choice so I thought I'd compile a list of tools that might help you out with your social pursuits.
Social Media Tools: 8 Essentials to Optimize your Effort
This social media marketing tool is meant to help you optimize your social media strategy. It analyzes your Facebook and Twitter feeds, helping you identify when people are most likely to share your content. Crowdbooster analyzes impressions on your content, reach, and engagement.
It even alerts you when new people join Twitter who may be interested in your services or products.
Cost: Lowest plan starts at $9 a month
This nifty social media tool allows you to find the most popular content on the web. You simply need to give it a URL, and it will find you content that got the most shares on Facebook, Twitter, and Google Plus. While it can be great to analyze your own content, it is best used to spy on your competition.
You could analyze your industry and see what is engaging the users most. You could then plan your content calendar accordingly. This is similar to BuzzSumo.
Cost: Free to sign-up
If you have this social media marketing tool in your kitty, you no longer need to remember sending that post out. Social Flow analyzes Twitter and Facebook traffic to see what's the best time for your content to be published. It takes into account the relevancy of content, the audience online at a particular moment, and the right time to publish your content on social media websites.
As organic reach becomes increasingly sparse, figuring out the best tie to post something can play a key role in optimizing reach.
Cost: Starts at $99 a month
Talk to any good company offering social media marketing services, and you will find one common advice – don't always blow your own horn. Instead, share content that your audience is most likely to love. Feedly allows you to find that content effortlessly.
With Feedly, you can stay on top of websites in your niche that you find interesting, and instantly share content to your social media accounts. With Google Reader shut down, Feedly is one of the best social media marketing tools to keep your timelines rich with interesting content.
Cost: Free
This tool is probably the most ubiquitous of the lot when it comes to social media management, and with good reason. With the ability to connect with more than 35 social networks, and post content to them from a single dashboard makes social media management a cinch.
HootSuite also allows you to give publishing rights to members of your team without the need to share your password. This can be especially useful when handling multiple accounts.
Cost: Has a free plan
6. Commun.it
This is a great tool to engage with your Twitter audience. It helps you find people who are engaging with your content by way of retweets and mentions. When your follower list exceeds a few hundred, it can be difficult to track down fans who are actively engaging with your brand.
This tool helps you get that done. Thus, you can thank people for retweeting your latest status update or send them a love for sharing your blog post.
The tool also helps you find people in your local area. So if you are a local business, you could find these fans, and perhaps give them customized offers to encourage them to walk into your store.
Cost: Free
There is no dearth of social media marketing tools that allow you manage several social media platforms from a central dashboard.
SocialOomph is one of the best tools built for the purpose. With SocialOomph, you can schedule tweets, follow new followers automatically, and combine your social media accounts into one place.
Cost: Has a free plan
The buffer is best to know for its fantastic open culture and commitment to transparency within organizations (among many other things) but one often forgets that they have a great product on their hands as well.
With a clean and functional UI, it makes it very easy to add and schedule posts for different channels at different times of the day.
They have insightful analytics plus one of the unique features they have is access to generic, engaging pieces of content to keep your social media channels loaded.
Cost: Business plan starts from $10/month
Of course, there's always the chance that you don't have the bandwidth to manage your own social media presence, irrespective of how good these tools are.
If that's the situation you find yourself in, do visit our website Bonoboz or run through our project planner to give us an idea what you're looking to achieve.
Related Articles: