Looking ahead to 2016
Abhik Basu
Here's what we're excited about in 2016

2015 has gone by so fast that we can hardly believe it's been an entire year since we last reflected on this CRAZY journey we're on. A big shout out to all our clients, family & friends and everyone for their unwavering support. Onwards! https://www.bonoboz.in/looking-ahead-to-2016

Posted by Bonoboz on Wednesday, December 30, 2015
Storytelling is the oldest form of entertainment there is. From campfires and pictograms-the Lascaux cave paintings may be as much as twenty thousand years old- to tribal songs & epic ballads passed down from generation to generation, it is one of the most fundamental ways humans have of making sense of the world.
Technology has moved this to a different format in an online world. The rules are different, techniques have evolved and distribution is moving at a tangent to anything we have experienced before. Yet the basic tenets of story-telling are the same and we're thrilled that we got a chance to craft some engaging digital stories in 2015.
Here are a few key points in our journey last year.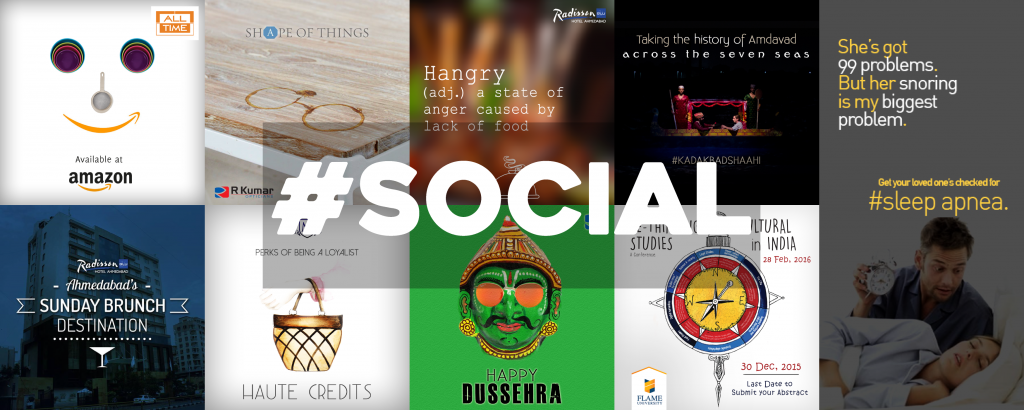 #SocialMedia
With the constant rise in the number of social media platforms, not exploring each one of them would be ridiculous for a digital marketing agency. This year we dug deeper into new channels coming to the fore like Instagram & Snapchat and also worked on a few new ones like Polyvore & Pagalguy.
FLAME University
Increased the digital reach on channels like Facebook, Instagram & Twitter. Also explored new channels like LinkedIn & Pagalguy to connect & engage effectively with past, current & prospective students.
R Kumar Opticians
Was awarded Ahmedabad's most engaging brand page on Facebook. We're targeting to achieve something similar to their Instagram page as well.
Vibrant Gujarat 2015
Played a key role in strategizing & handling the spends for promotional activities across digital channels.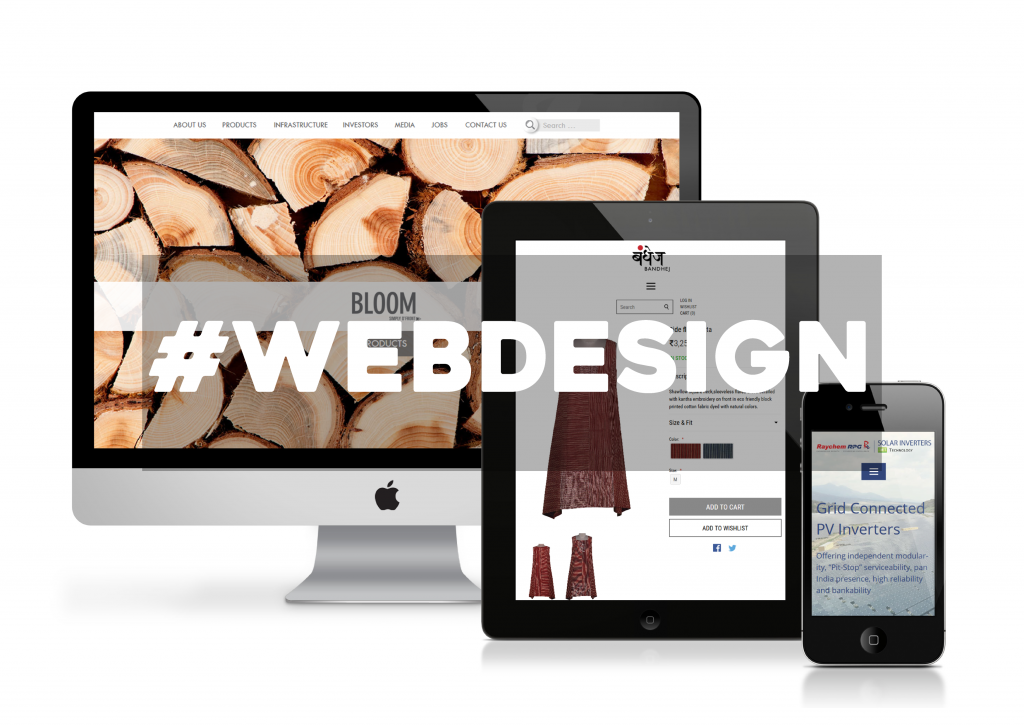 #WebDesign
On the web development front, we got a chance to work on several exciting briefs where we were able to deliver a quality user experience through responsive designs & efficient front-end development.
Bandhej
Handheld Bandhej to create a digital strategy which led to designing & developing their e-commerce store and helping them scale their online operations.
View
Bloom
Developed a new website for Bloom Dekor with an integrated product catalog. This website was designed by our awesome neighbors at Ochre.
View
ELAN Couture
Created a new e-commerce store for ELAN which empowered the Ahmedabad based boutique to cater to a worldwide demand for a contemporary version of traditional Indian fashion.
View
Raychem RPG
Designed & developed a new website for the Indian conglomerate for better brand visibility & building new vendor partnerships for their solar inverters division.
#SpecialProjects
This year, we also partnered with Ogilvy & Mather UK & became an approved vendor for #ogilvychange. We're looking forward to some exciting opportunities for collaboration there.
What is the New Year other than a strong symbol for hope, renewal, and celebration? We're imbibing all 3 as we herald 2016 and all the exciting things we are to achieve this year. I can't wait.
Related Articles: