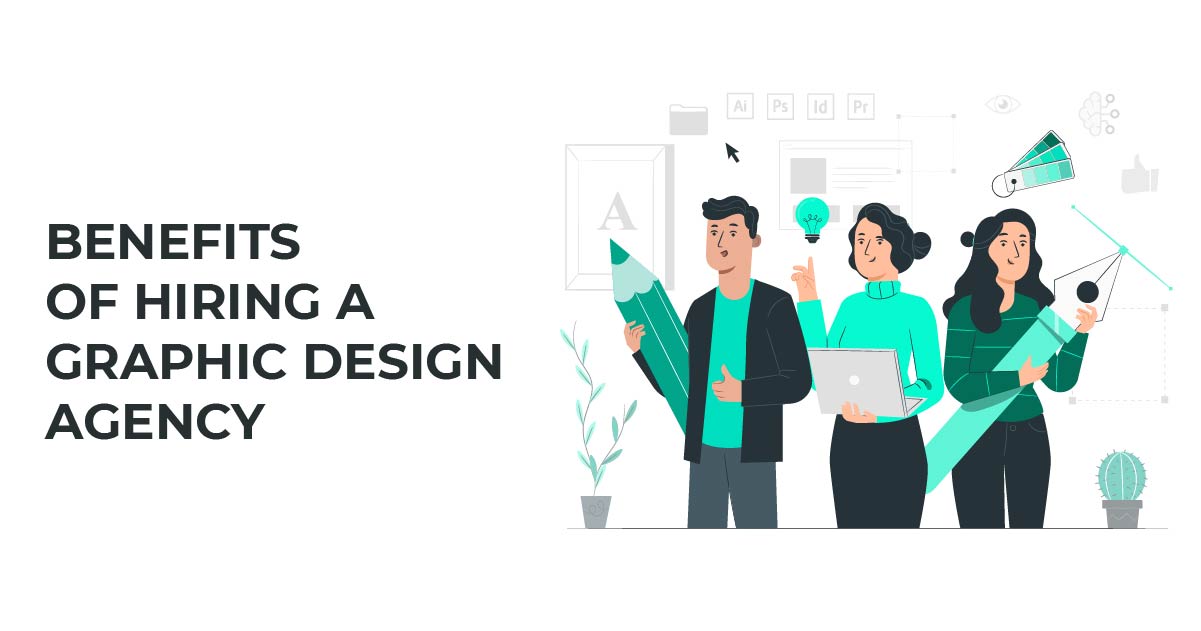 The remarkable Benefits of hiring a Graphic Design Agency
bonoboz
We've come across several private corporate companies that put their internal teams to the task of designing images for branding purposes. While the internal teams and their specializations do not lie in professional graphic designing, they still manage to pull off a good image or two. However, is that enough to carry them forward when it comes to building an image for the business? Is that how any company should want their business to be perceived, where visual presentation is influenced by amateurs from another field of expertise other than designing?
Hiring a graphic design agency is not just about getting work done that your company employees can't do. It's about positioning your brand appeal in a position that's worth your customer's attention. That's why, in this blog, we'll talk about how your business can benefit from hiring a graphic design agency.
Creating a brand personality through a professional graphic design agency
Graphic designing skills are best implemented by a professional with the experience and in-depth expertise already at hand. So, what's so great about hiring a graphic design agency?
Use of exceptional talent

By hiring the right talent, you are setting your business up for some amazing visuals backed by sound strategy, competitive expertise, and ROI-driven designing.
Complete projects on time 

Professional graphic designers know their trade better than one can for their brand. Their keen and seasoned sense of design, and brand color conditions, among other elements and considerations, can take your branding and marketing efforts to a whole new level. Furthermore, an agency can provide you with a specific date of completion for all projects that need to be done. Their efforts are coordinated with their internal teams to bring you the best results.
Affordable design services

When you hire an agency for graphic designing, you pay by the hour or based on the project assigned to you. Compare this payroll to hiring an in-house team that you have to pay every month regardless of whether work is done or not. So, once you've agreed on the project pricing with the graphic design agency, you know that the project will be completed based on those financial parameters. 
Attract the right customers

You're likely to see an ad everywhere you go; from your mobile phone to the billboards you passed by during your morning commute. This means that your customers are experiencing the same types of advertising every day as well. This in turn means that your brand needs to stand out from the crowd. Therefore, taking chances with an in-house team or agency – they need to be pros at handling your brand's image. Remember that you have just a few seconds to grab your customer's attention, convince them that your brand offers something valuable, and thus lead them to take action, like making a purchase. Your brand's visuals play a significant role here, and so does the graphic designer behind it.
Something to be remembered by

You want your brand personality and company's unique selling point to be the highlight of your legacy. So, to make sure that your customers buy the same products and services that they can identify with, your products and services have to be present in a manner that defines your uniqueness and overall quality.
Our graphic designers at Bonoboz can help you create designs that communicate your company's values and target audience with their expert approach to design, including your brand logo.
Graphic Designing involves a great deal of creativity mixed with complete knowledge of your brand inside and out. Allow a graphic design agency to make your brand stand out and reap the returns it was meant to achieve.
Related Articles: