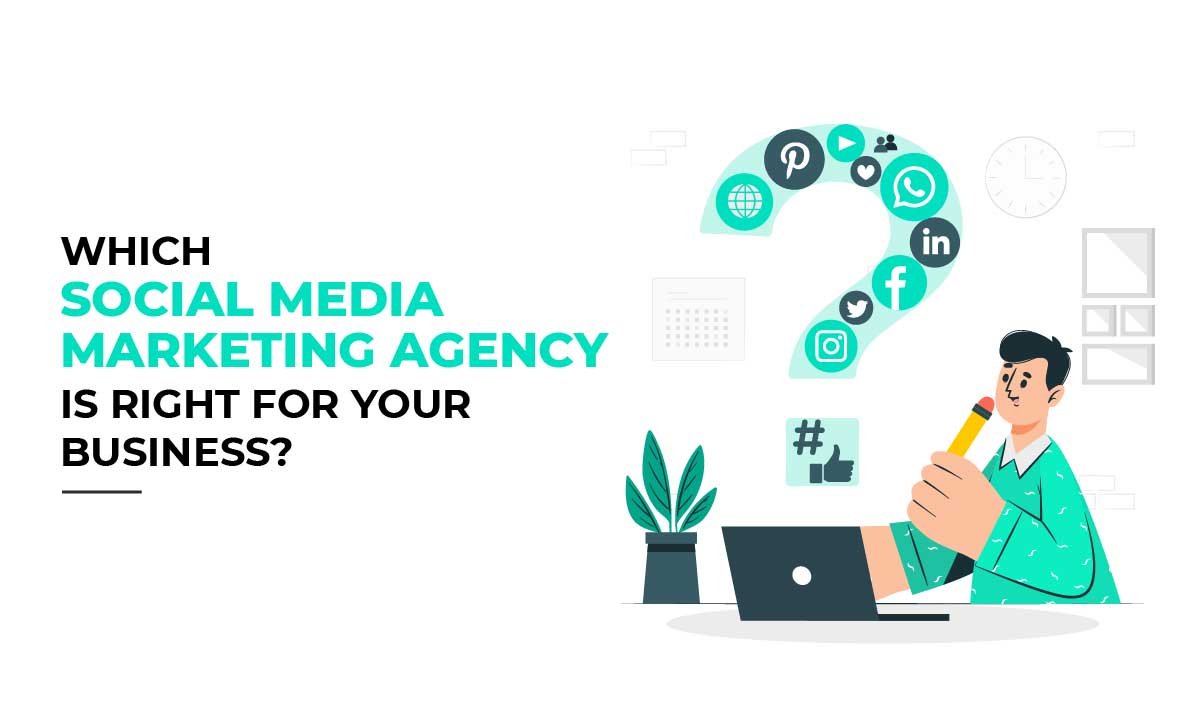 Which social media marketing agency works best for your business?
bonoboz
Social media presence is important for any business to thrive well these days. Missing out on social media is like shutting the door to a huge business opportunity in this digital age. Social media can increase your brand reach on exponential levels if used appropriately. 
Most of us have been using social media to connect, make friends, as a source of entertainment, and so on. So it is common for new or established businesses to try their hands on social media marketing to take it on a lighter note. Since social media is associated with recreation in our heads, as a beginner, you might feel it is quite easy to handle one for your business. But you will discover the other side of the coin when you get your hands on it. 
Social media marketing is much more than mere posting content, liking, sharing, etc. There is tons of analysis, strategy planning, algorithm acquaintance, consistent content creation, planning for paid and organic reach, etc. Handling it all, coupled with your existing business responsibilities, can be overwhelming. Social media marketing agencies come in handy during this time. A good social media marketing agency like Bonoboz can efficiently help you scale your business opportunities through social media. 
Now that you have decided to hire an agency for social media marketing services, how do you find out the best one for your business? You need to look into some basic points before trusting an agency with your business growth. 
Here is a checklist that can help you find the right social media marketing agency for your business.
1. Do your goals align with theirs?
Goals are the primitive stage or the foundation on which definitive strategies can be built. Before approaching any agency, it would be ideal for you to create specific goals and targets you wish to meet through social media marketing. Discuss the goals with your marketing team and carry the list along while meeting the agency. 
Once you provide them with your business details, the agency should have a set of goals they plan on executing through strategic planning. These goals generally should include qualities like specificity, actionability, measurability, and time-specific and should be realistic. Specific goals help in better planning.
The goals should be measurable for them to work. An actionable factor of the goals gives you proof that you can achieve it too. It is also important for the goals to be realistic; you can only imagine being at the top after climbing a few flights of stairs. All these goals should be time specific which helps in fool-proof planning and execution. Discussion goals can help you understand if you and the agency are on the same page and if they are currently the right choice for your business. 
2. List the expectations and ask if they can be met
Expectations are a very important factor while dealing with any business needs. Expectations are different from goals in a way that it not just includes the outcome but also the process. Social media marketing is a long-term process, and the last thing you want for your business is to team up with the wrong agency and hunt for another for the switch. Discuss your expectations of the agency's social media marketing management like updates, timely response, availability, clearing queries, and responsibility. Once you are sure they can be a part of your team, you can plan on finalising them. 
3. Be informed about their key performance indicators
The key performance indicators are the specific metrics by which the campaign's success is measured. These aren't mere random numbers or values in the air. Rather, KPIs are outcomes of definitive planning and are presented in the form of analytics, statistics, and reach scores. Another factor you need to consider is that the agency plans to be transparent about the KPI values once the campaign starts. It would not be very smart to just focus on the end result without tracking the process. So ensure that the agency believes in transparency too. 
4. Ask for your suitable target audience match they are planning to focus on
Target audiences are the lot the agency will plan to target to reach through social media campaigns to boost your business growth ultimately. You will most likely have a set target audience in mind considering your business niche. Knowing what the agency thinks your target audience would be only fair. If the target audience set of both the agency and your idea match to a certain extent, it would be safe to assume that you are with the right team. Even if you are presented with a different set of target audiences, check if they are the right ones that will lead to conversions ultimately.
5. Enquire about their software capacity and the technology they utilize 
Since social media marketing management is entirely digital, keeping a check on the technological aspect of the agency is important. Various tools provide accurate measures and strategies to scale the performance. Check if the agency is equipped with the efficient tools and software required. It would also be great if your current business team is also acquainted with the software the agency uses to be in control. 
6. Are they experienced in handling your business niche?
The agency must be great at providing social media marketing services, but are they good enough for your business? If they are inexperienced in your business niche, there is a big chance that the outcome will be different than expected. To avoid being the victim of trial and error, check if the agency is experienced in your business niche.
7. Ask for the statistics of their current social media marketing projects 
The statistics of their current social media projects are proof that they can achieve the claims they made. These statistics will act as testimonials based on which you can entrust them with your business growth responsibility.
Social media has a huge potential to scale your business growth. This checklist will help you choose the right agency to handle your business's social media. 
Bonoboz offers social media marketing services with proven results. Here, check out our tips to make a perfect social media marketing plan for your brand.
Related Articles: