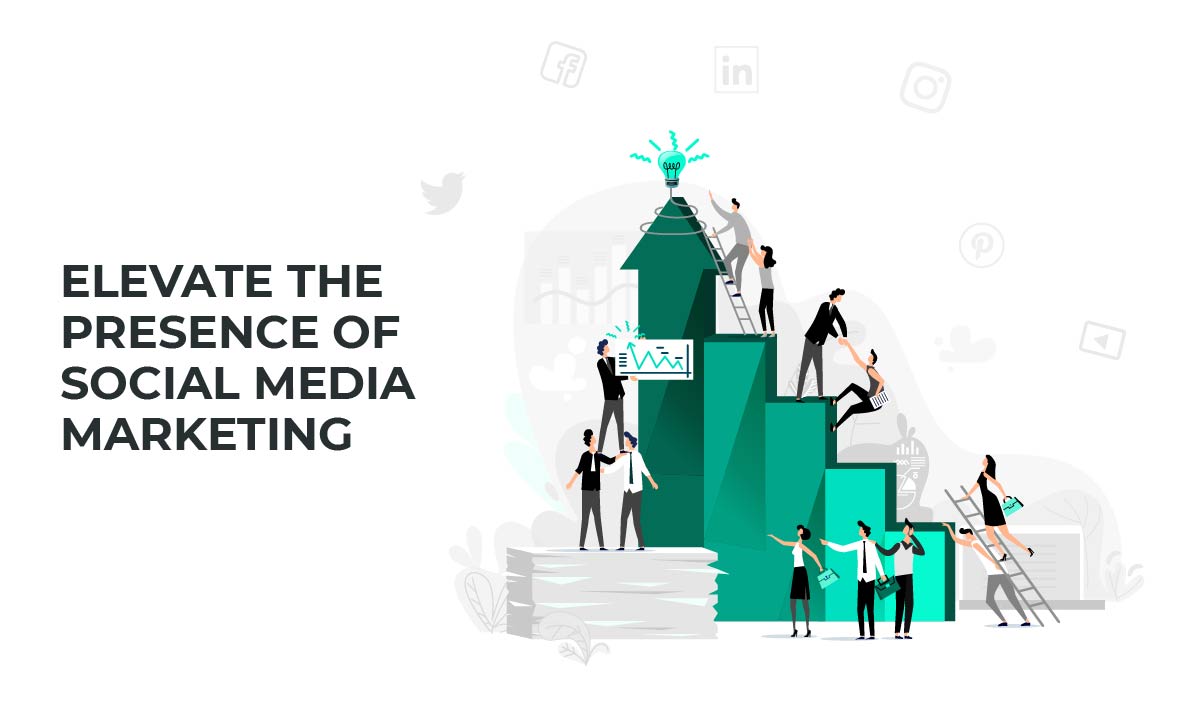 13 Tips to Help You Make the Perfect Social Media Marketing Plan for your Brand
Abhik Basu
Social media is the best platform to establish and continuously evolve your brand story. The biggest boon of social media is that it's no longer a one-way communication. The audience will participate in the story, provided that it's captivating. It is a medium you should use to tell the progression of your brand story.
Social media marketing management, if done correctly, will not only get you consumers; but will also get you brand prosumers. (Someone who uses the brand & actively advocates it to others as well)
13 Tips to excel in Social Media Marketing
Identify the target audience and set a goal
Goal setting is the first step in any marketing process. Social media marketing requires setting up a great strategy. This strategy can be executed only when you identify your target audience and the goals to achieve through this marketing. The aim is to identify the target audience and work on what attracts them the best.
Automation saves time
Gone are the times when everything needed to be manually operated. Digital media marketers vouch for the idea that one should work for whatever pays and delegate or automate the work that doesn't. Writing or creating social media posts should be done on your own, but you can automate the cumbersome process of regular, timely posting of this designed craft on social media.
Every social media platform is unique, and one shoe doesn't fit all
It is impossible to develop new ideas regularly for every social media platform you are working on for your brand. Content repurposing is not wrong, but the delivery tone should vary. Another factor to consider is the target audience of each social media platform. 
Consider paid advertising along the organic marketing
Organic marketing is an excellent cost-effective, and systematic way to increase traffic and conversions. But it is equally time-consuming. It is best to combine organic marketing with paid advertisement to increase the pace of reach. Paid advertising need not be too expensive. Experiment with low-budget advertisements and expand based on results.
Emoticons make you approachable
Social media audiences are used to consuming visuals and glitters. A plain text caption will not seek as much attention as the ones embellished with emojis can. 
Using appropriate emojis also helps in conveying emotions that are difficult to summarise in just words. Emoticons also make your brand more approachable and friendly.
Visual content to the aid
Written content hardly stands a chance in the social media world where reels or shorts are the new trends. Market it to them through visual content to attract your audience to read your written content like blogs or articles. Be it a video of you talking about the blog post or an animated video or pictures, spread awareness through visual content to increase reach.
Be authentic
You can only sell so much by faking. Your brand needs a unique identity for the audience to connect with. It is good to take inspiration from brands that are successful in marketing in your niche or similar ones. But using the same methods or copying them won't take you to heights. Your brand should stand out amongst the competition to increase traffic. 
Take baby steps- engagement first and then conversion
You cannot just begin your journey on social media and start selling immediately. Your first aim should be to drive in the audience, the target audience who can be your potential customers in future. To lure them, you need to post entertaining content and serve them with the content they want. Once you have many followers, you can make your business talk subtly. 
Build connections
Connections are what make social media so rewarding. Building connections would mean interacting with fellow competitors or business posts, sharing and exchanging feedback, experiences, etc. You may also repost or retweet your target audience's resonating post making them feel special and increasing the chances of conversions. 
Use hashtags wisely
Hashtags help your post reach audiences that are not your followers yet. Having said that, it is crucial only to use the helpful ones. Stuffing your posts with hashtags can derive the result opposite of what was aimed. The hashtags can also be used to create a unique identity by creating brand hashtags and using them in each post you make. 
Leave an impression 
Social media is not a one-day game. You need your brand to be heard and known. Constantly creating good content that audiences look up to and enjoy will be ideal. This does not mean jumping on every trend that social media throws at you. Your brand should be unique and leave a lasting impression on the audience.
Identify and work on your mistakes
Social media was a perfect space until recent times when posting vulnerability and realistic facts have become the new fad. Mistakes are what make us humans. And there is nothing better that an audience will resonate too than you owning up to your mistake and being willing to correct it. 
Analytics is your best friend
There is nothing more harmful to your brand marketing than just creating posts and not analysing the results. Analytics gives you the details about which content worked the best, what timing your audience engages more, the click rates, likes, shares, etc. Studying and working on these patterns can create a foolproof marketing strategy.
Story sells more often and makes your brand more human
It's comparatively easier to win the algorithm than to please the audience. The audience doesn't care about keywords but rather connects to emotions. Stories are a great way to convey emotions. These stories can revolve around your product's inspiration or your personal stories. Sharing these stories will make the audience feel more included and connect to your brand.
Social Media Marketing may seem simple at a glance, but if not executed properly, then even the best campaigns may fail. Hence, it is always advisable to take the help of a professional agency to work with.
At Bonoboz, we have experienced experts who will provide your business with the best social media marketing services.
Related Articles: