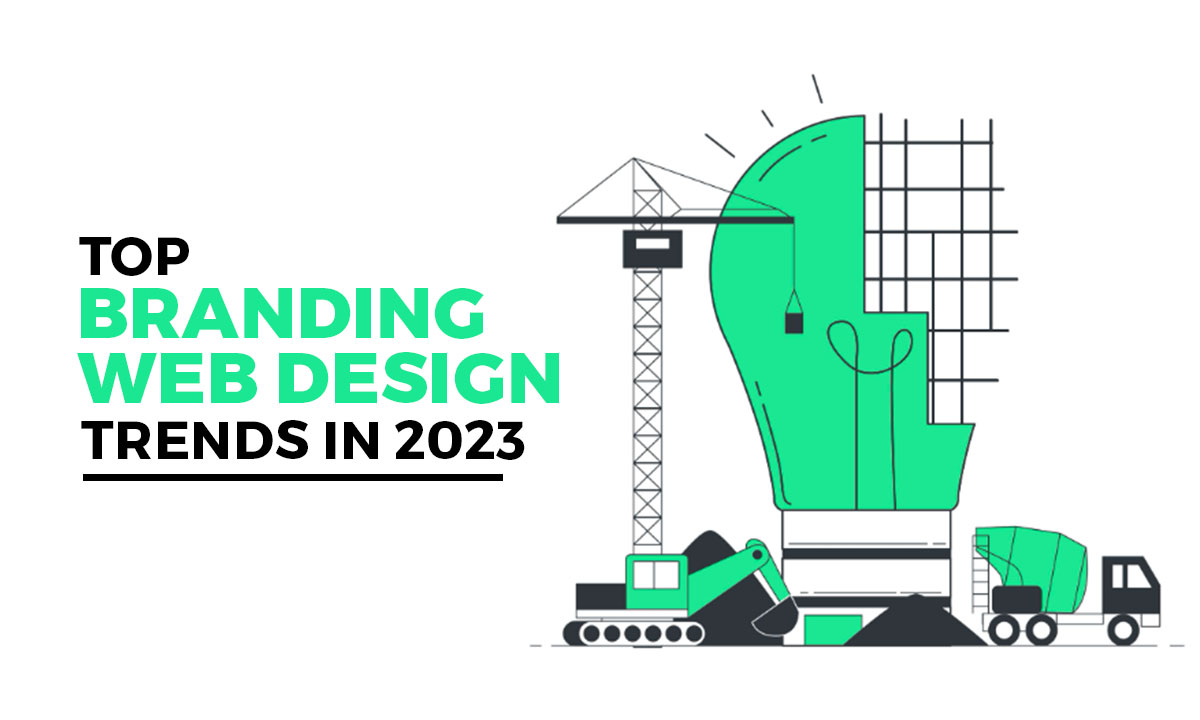 Great ways to work on branding with web design in 2023 
bonoboz
Web designs can play a great role in giving your brand a unique look. A website is a digital representation of your business that should simulate brand ideologies and, at the same time, resonate with the audience. There are several factors through which you can create that connection. That said, a web design agency will fulfil the visual aspects and create the perfect accessibility factors for your brand. 
Here is a list of great web design trends of 2023 that you can incorporate for your brand.
Web design with interactive elements

 
Interactive elements on the web page provide a great user experience. These elements keep the user engaged. Since the elements are responsive, it becomes easy to build a good story and convey it to the user. But this design can be a little expensive comparatively, although it's worth the money spent.
Minimalism is the new embellished

 
Simplicity is back in trend after the jittery era. Modern designs prefer simplicity which makes the minimalistic approach a great hit. Minimalism avoids confusion and helps focus on the part that can make conversions. Minimalism can be any simple illustration over a plain background and supporting text of just a sparsely designed web page. 
Non-conventional scrolling pattern

 
Innovation keeps curiosity alive, and this trend is proof. Traditional scrolling patterns can be a bit boring, while these non-conventional scrolling patterns can bring a twist to the game. This great website design idea can be incorporated on the homepage.
The monochrome theme focuses on creating a single-coloured outlook while driving all the attention to important aspects like conversion-worthy elements. It has been in trend for quite some time and is bound to stay longer for its simplicity and effortlessly great results. A contrast-coloured call to action icon is all you need to catch the user's attention.
Web design with illustrations

 
Illustrations are replacing photos on web pages. The trend is becoming popular dime due to increased download speed and small file size of the illustration. The search engine promotes easily downloadable websites and ranks them better, adding to the popularity of illustrations. Another great feature of illustration is that it can convey much more than a single picture. You can depict various brand ideologies it experiences through illustrations. 
Web design with micro animations and stories

 
Micro animations, as the name suggests, are small animations on a certain section of the webpage. This feature is used to draw attention to important aspects of the page and direct the user to pages you wish. These small animations also remove boredom from the webpage, making it interesting to stay. So in a way, it engages the audience and increases the time they spend on the website. Micro animations are not a new innovation in the web design category, but they still work like a charm. 
The dark mode is eye pleasing

 
With an increase in screen time, the dark mode has become a popular theme amongst users. This is because the dark mode has fewer contrasts, allowing the user to view the screen easily without stress. The same feature can be used in website design too. This theme can be incorporated in two different ways- a) dark them solely, b) dark mode, along with an option to switch to light mode. There are many creative ways in which designers have already incorporated dark mode in web designs, and it is surely a great trend to hop on. 
Rotating animations is the new trend 
Rotating animation presents the users with different animations each time they view the website. It is intriguing and creates a sense of interest amongst the visitors. The curiosity to view what's next gives users a unique experience who will also associate this with your brand.
Website design with gradient colours

 
The gradient colour style was introduced to mass by Instagram rebranding. When Instagram chose to change the logo with new gradient colours, it was a new concept at the time and drew a lot of attention. Since then, gradient colour designs have become popular and have been incorporated into various designs, including websites. You can easily create a very impactful website design using this style. Though it has been quite some time since this style has become popular, it is here to stay longer.
Animations that are triggered by scroll 
Scroll animations, or animations that are triggered by scrolling, are one of the new website design trends. It creates an interesting visual effect which requires good knowledge of visual design to build. The scroll-triggered animations increase potential clients' engagement and the time they spend on your website. But make sure these animations do not interrupt the actual functioning of the website or confuse the users, or it might lead to more harm than good.
Web designs with abstract shapes

 
This is an interesting inclusion in the website design. It is modern and cool and gives an effortlessly good vibe. Abstract shapes are one of the unique trends introduced to the web designing world, and it is known for generating curiosity amongst the audience. So, this design helps increase the time spent by potential clients on your website and decreases the bounce rate. These abstract shapes can also be used in such a way to resemble your brand, for example, shapes coming together to form blooming flowers for a nursery business.
Web design with cartoon characters 
Cartoon characters are depicted using illustrations. Illustrations are easily downloadable representations. Thus it is creative and engaging and, at the same time, helps in maintaining website download speed. These cartoon characters that resemble or represent your brand ideologies can be placed tactfully on the website. The most commonly used illustrations point out some call to action button or something important, drawing the potential client's attention. 
Web design focussing on footers

 
Footers were conventionally used to share contact information, social media handles, etc. The new trend utilises the footer better. The footer space is utilised for sharing much more information than mere contact details. It can be filled with elements like a landing page, subscription link and other details. This design has very few illustrations or content on the top half and the main focus is driven to the foote.
Web designs with large font size titles

 
Time is a huge concern in today's world. Digital media and high-speed internet have acclimatised the masses with quick results. This is one of the main reasons why driving traffic alone does not lead to business growth. The website should be catchy enough and organised to provide quick access to the audience's needs. Large-size font titles are great attention grabbers. They will definitely capture the audience's attention and direct them to the right page. These large-sized font titles can be accompanied by a subscript describing the title. 
Web designs with embedded videos 
Video on the homepage is one of the cool designs you can inculcate in your website this year. It can be used to portray a glimpse of your everyday business activities, the work process, customer satisfaction videos, a charity made benefitting the lives of the underprivileged, etc. These videos engage the audience and, at the same time, help in selling your brand better by giving them better insights into your company. 
Neomorphic design is a dimple design which plays with very limited hues and shadows. It is mostly monochromatic, which lets the theme be consistent, letting the texts or other illustrations be the attention grabbers. This minimised approach avoids visual clutter and thus is less confusing. Despite these pros, web designers do not suggest a neomorphic style. This is because of its lack of contrast elements. But if used correctly, it can give the website a clean and appealing look. 
CSS grid gives a definitive layout for the website. The grids are arranged such that specific illustrations or sections are given more focus than others to draw attention. The correlation between the different elements is made considering the size, position, importance, etc. The different aspects of a CSS grid include columns, grids, rows, grid lines, etc. Each aspect is planned efficiently to allot specific spaces to specific objects on the website. This design helps you evade the hassle of complex plugins. 
Customised illustrations are a great way to convey your brand ideology and principle. These customisations will be unique to your brand. What better way to create brand awareness with a unique identity than customisations? The best part of these illustrations is that they can be made interactive, engaging the audience. 
You can also experiment with the logo presented in a creative way with customised illustrations. The same can be replicated in your brand representation in other mediums like packaging, stationary, etc. 
These are some great web designs you can use for your website. Bonoboz, being a popular digital marketing and web designing company, can help you with planning and executing the most suited web design for your business.
Related Articles: