6 Benefits of Outsourcing Your Digital Marketing
bonoboz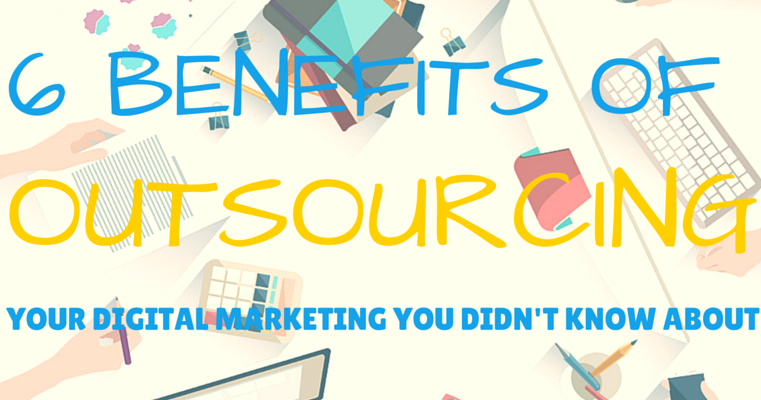 Entrepreneurs and businessmen in India have long seen outsourcing as a strategy restrained for big business, but today technology has made it more accessible tool for small businesses. For some small-medium firms, outsourcing has made a noticeable impact on their growth, productivity and bottom lines.
Today, a lot of businesses are outsourcing accounting, public relations, and customers service. Why not Digital Marketing?
Digital marketing is a medium that your sales team should be using. But it's not your core business (unless you are a marketing firm). Many digital marketing firms would be available for you at the cost of hiring 1 or 1.5 full-time digital employees. It would be cost-effective for businesses to hire an employee who keeps constant touch with the digital marketing agency. These are a few important benefits that you did not know about outsourcing digital marketing:
6 Benefits of Outsourcing Your Digital Marketing
Focus on your core business
If you are not a digital marketing firm, it might be difficult to focus on campaigns and it becomes time-consuming. Agencies may achieve better results than you in lesser time. Thus, this would help you in focusing on your core business, as when it comes to business success, the focus is essential.
Cost-effective
Salaries often hold the highest percentage in any department's budget. Digital marketing skills are high in demand, but it's tough and costlier to hire a full-time team. If you hire a full-time team, then you would have to bear the cost of recruiting, training, salary, buying tools and software for the team.
You might also have to bear for re-training if there are any changes in the trends of digital marketing. Whereas, an outside digital marketing agency will have all the required things ready and it may be cheaper to outsource rather than building up an environment for the in house team.
Tried and Tested strategies
Building digital marketing strategies in-house would require a lot of time and it would be risky as the strategies have not been tested. For example, Habitat used bad-news-related hashtags to gain interest on Twitter. In June 2009, they faced a huge problem as they were caught piggybacking searches for 'Iran' and 'Moussavi' during the country's post-election riots.
The company then distanced itself from the issue by putting the blame on their 'over-enthusiastic intern'. By virtue of running multiple campaigns in different geographies and verticals, digital marketing agencies are more experienced and can provide tried, tested, hassle-free and established strategies.
Access to skilled professionals
Hiring skilled professionals for each digital marketing activity may cost a bomb to you! It might also be difficult to attract the skilled professionals to work for you. An agency would be having a perfect balance of professionals in their team. They possess various skills such as analysis, content or SEO – making their collaborative expertise a pretty potent cocktail. They are experienced and good at driving brand awareness and generating leads.
Better campaign ROI
Sometimes the in-house team faces a challenge of expertise in data-driven marketing and analytics. The agency already has good knowledge in metrics and analytics; they would monitor them closely and tweak the campaign so that you attain the best possible ROI.
Always keeps up with the pace
When you outsource your digital marketing, the agency dedicates its resources to meet your deadlines. During the times of shortages, it is the agency's responsibility to keep the work going on. If any other work comes up, the in-house team can get distracted, which may put campaign schedules at risk.
There are pros and cons to each approach. Here are a few cons to outsourcing your digital marketing:
Chances of slower response
The word 'chances' means that there is a probability but not something definite. There are 'chances' that the agency is loaded with a lot of work from other clients and this might force the agency to respond comparatively slower to you or your customers on behalf of you.
Chances of losing your actual identity online
There are 'chances' that the actual identity of your business is not appropriately displayed on the social media websites. If that happens then it might get difficult for your business to generate leads and convert them into potential customers.
These cons are just rare possibilities and it can be overcome by appointing an agency that is fully committed and dedicated.
Related Articles: