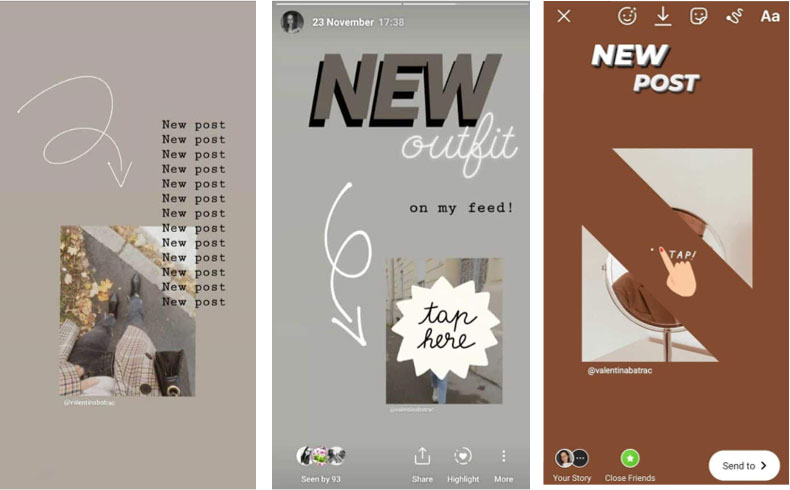 8 things you can't miss about Instagram Stories
bonoboz
At a time when every brand is on social media, just posting about a product and its features isn't enough. While fresh content is the need of the hour, drawing attention to it is what'll take you far.
Most social media apps employ a certain algorithm that might lead to users missing out on your posts. As this doesn't apply to the 'Story' feature, although it may only last for a day, it ends up having a greater reach than posts that permanently go on your feed.
Further, Stories also help you stay on top of your followers' minds by allowing you to engage with them in real-time. Using Stories, then, becomes a way to amplify your communication. Here are a few sure-shot ways to make the most of this feature-
Alert users of new content on your feed through stories
Due to the algorithm mentioned before, many of your followers might end up missing out on the content you post. But what they won't miss is your alert on your story. For this, you can either create a story-adapt of your posts or repost the same post.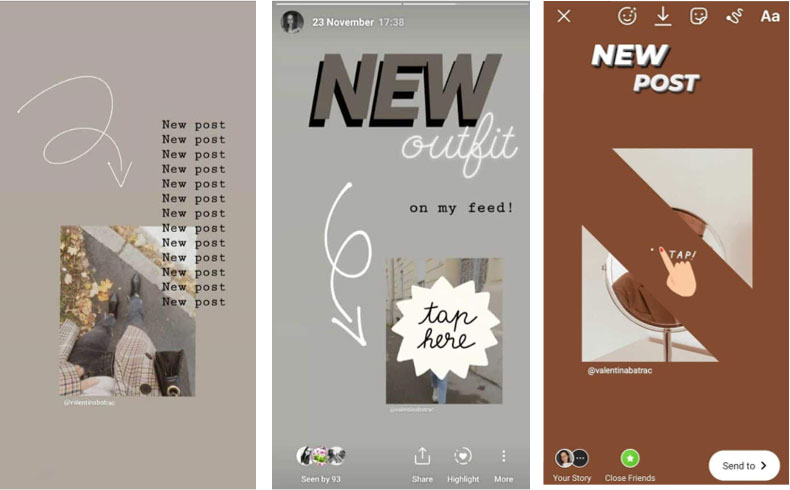 Create intrigue through stories
Got an interesting campaign lined up? Or a cool new post? Spread the word about it and create intrigue through Stories. This will help you garner attention and create hype for your content even before it is out there!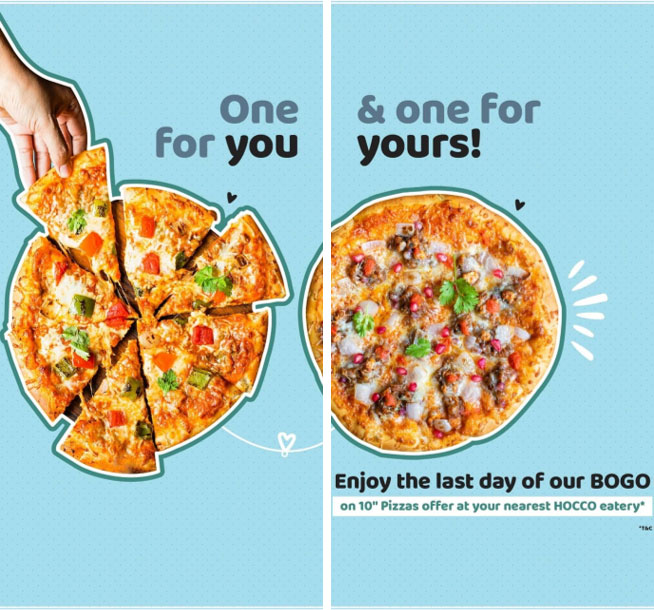 Do more than just advertise
You can use Stories to create a brand personality and create a long-lasting bond with your followers. Stories allow you to engage with your followers in a way that isn't possible via posts. Your followers want to see more than just your product/services.
They want to interact with you and know more about you. If your brand is up to some interesting stuff, make sure it goes on your stories. Don't just show them what you do, show them how you do it! Post BTS from photoshoots, production, etc.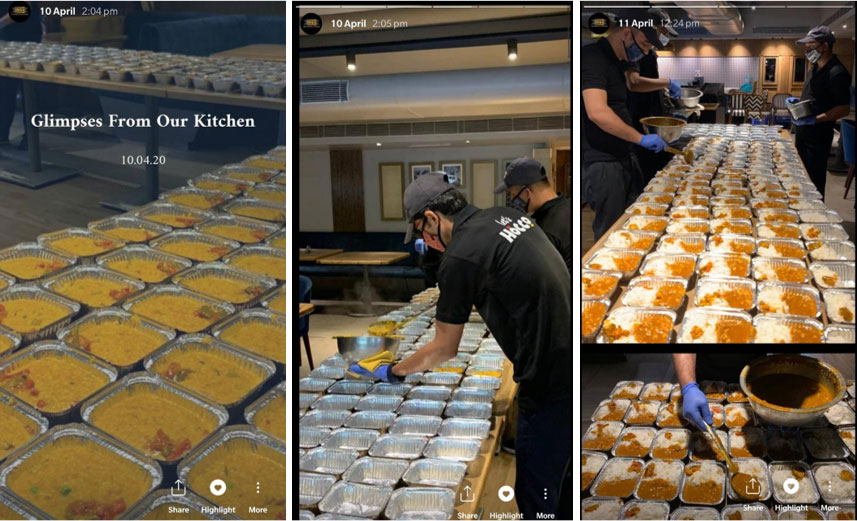 Build a community
Stories are an amazing way of building a community, instead of just followers. What would your brand like to talk about beyond your offerings? Are there causes/events you'd like to talk about? Or tips that you'd like to share with your followers? Use Stories to talk about these things and build a community of people who like your brand not just for your offerings but for what it stands for.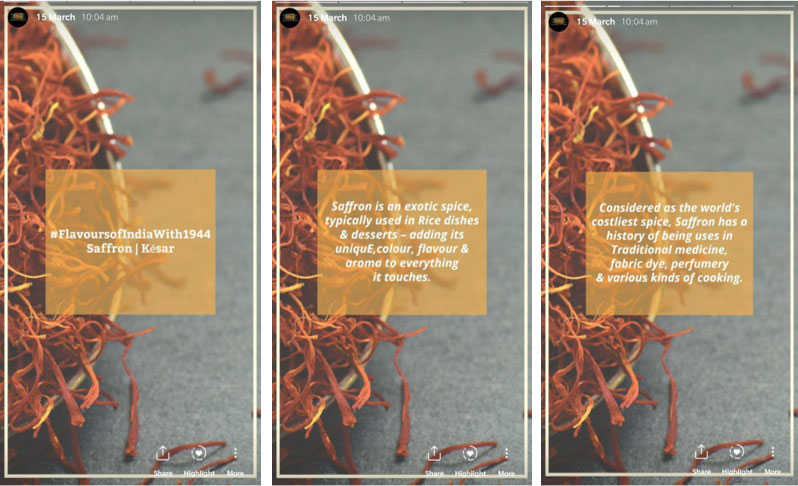 Make it Fun
Use stickers like 'Ask Me Anything' to get to know your followers and ask them questions. This can be used for topical content or general engagement pieces. Curate quizzes, games and/or trivia questions just for them, and later share their responses. People get immense gratification when they see their favorite brands post their responses.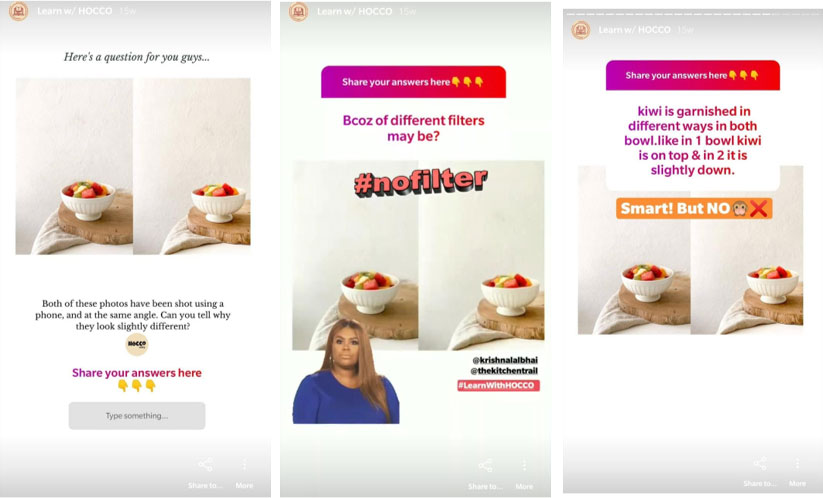 Regram!
What's one guaranteed way of making your followers talk about your brand on their social media? Simple. Repost such content every time they mention your brand. One of the best ways to engage with your followers is to show them off! Did someone do something cool with your products? Repost. Did someone appreciate your brand? Repost. Did someone go to your store? Repost away. Your followers love it when they feel like they're active participants in your brand instead of just passive receivers of communication.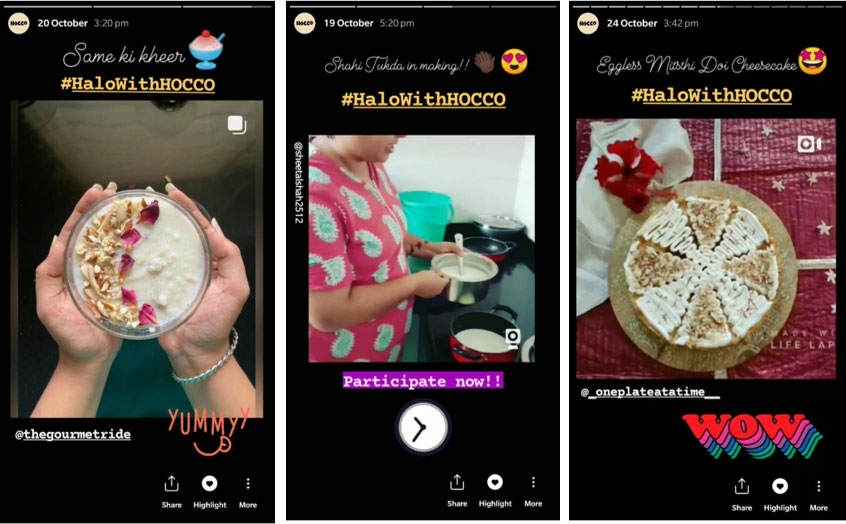 Don't stop at one
Stories might only be 15 seconds long, but you can let your imagination run wild in those 15 seconds! Apart from everything mentioned above, the 'Tap' feature on Stories is one that is the most underrated. You can leverage this to create a series of interconnected Stories to make your followers feel like they're a part of the narrative.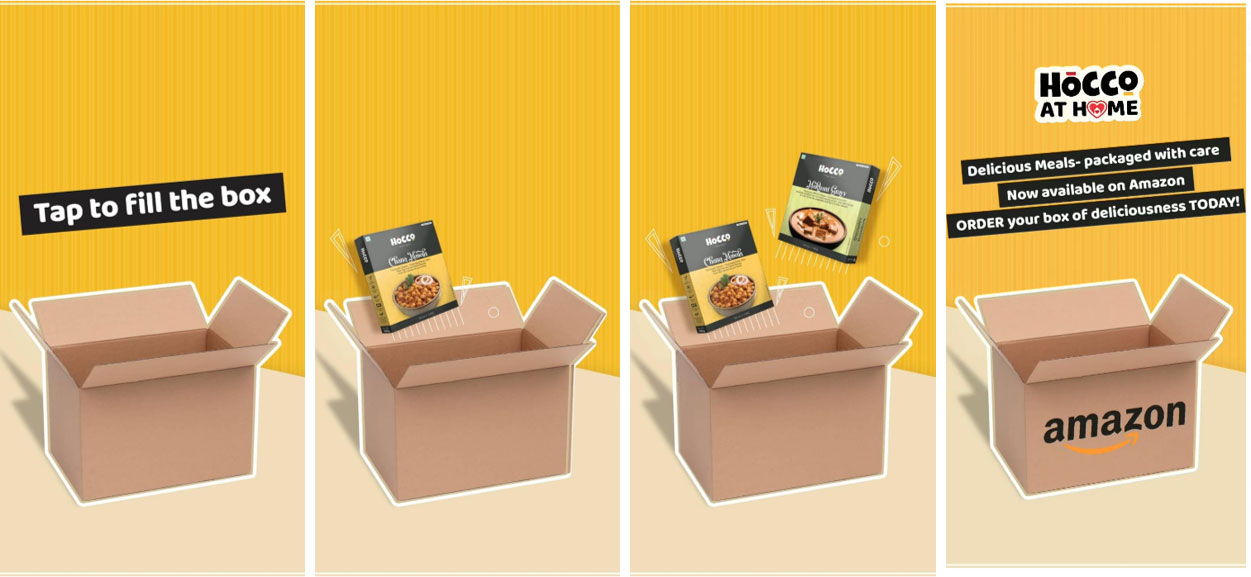 Know how much is TOO much
Stories could help you take your brand communication to the next level but they could also be a cause of annoyance if you start spamming your followers with them. While it depends on the brand and the communication, as a general rule of thumb, posting more than 5-6 stories is a big NO. beyond a certain number, your followers might lose interest, and you might lose followers.
Don't clip your creative wings by keeping your brand communication restricted to static posts and videos. Think differently. Think big (or short). Think Stories.  
Related Articles: