How We Made Social Media Relevant for Local Brands
bonoboz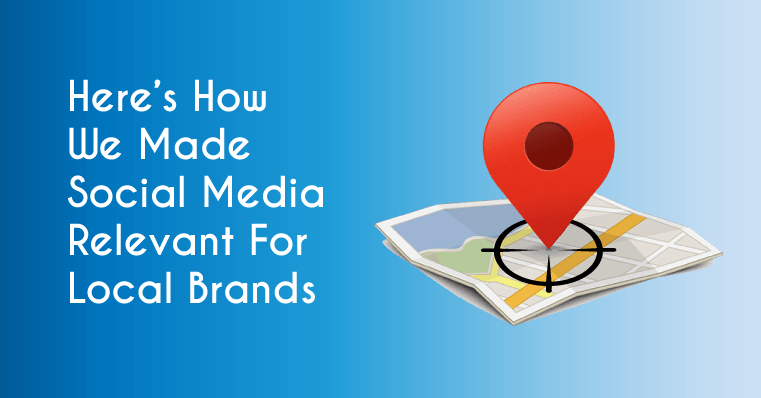 Originally published at Social Samosa
Social media has continuously changed the way people communicate. It has also become an increasingly crucial tool for brands to communicate & engage with their target audience. While brands of all scales have started investing their efforts & budgets into this, local brands often believe that social media is not an effective investment for them.
Last month, we executed a social media marketing campaign for one of our clients who is a leading eyewear retailer in Ahmedabad.
How We Made Social Media Relevant for Local Brands
Objective
R Kumar Opticians wanted to create a conversation around its brand ethos – Joie De Vue (French for 'joy of seeing'). The main objective was to increase visibility & effectively engage with the audience during Uttarayan (Makar Sankranti) – peak season for opticians in Ahmedabad.
Idea
The campaign had 2 overall goals:
Visibility & Brand recall
Engagement & Product promotion
Phase 1:
Each one of us has their own way of bringing in the new year. Everything from the reservations to the party wear – customized to their own likes. But the New Year's greetings we share is generally just another 'forwarded message'.
We used this insight to create an interactive microsite for people to make personalized New Year's greetings and share with their family & friends.
To generate the image bank on this micro-site, we launched an Instagram contest where we invited the brand's followers to share photos using '#JoyOfSeeing'.
Phase 2:
A series of posts to highlight new sunglasses around Uttarayan.
Execution
Phase 1:
Our Web Development team developed a responsive microsite where users could select a quote of their choice from a bank of curated quotes, a beautiful picture to go with it and voila- a personalized greeting fitted in a sunglasses frame to share with others. To create a good image bank, the team decided to involve the brand's Instagram audience. An Instagram contest was launched where people were invited to click & share photos for #JoyOfSeeing. A real-time API of the #JoyOfSeeing feed from Instagram was integrated on the microsite to be used as an image bank.
The POA was immaculate in theory. But the team soon realized that due to Instagram's recent update, all the images being posted on Instagram were not necessarily square. This meant that fitting all these images in the same frame was not an easy task. This was challenging but was solved by making sure that every image whether a square or not was converted into a square image by adding a white frame.
Around New Year's Eve, our Creative team used Facebook's carousel ads to show people how easy it was to create a customized greeting along with a link to the site.
Phase 2:
One week away from Uttarayan, our creative team designed a Facebook album which highlighted the new arrivals in sunglasses for the season.
The team also conceptualized another Facebook album with quirky & funny observations around the theme of Uttarayan. This album ensured that the shares & page reach grew exponentially thereby getting more eyes on the product campaign as well.
We all have crazy friends who make sure that the fun quotient is always soaring on Uttarayan.
Tag your friends on the post which describes them best so that they know they're not the only weird ones 😀

Posted by R. Kumar Opticians on Tuesday, January 12, 2016
Impact
On Instagram, the brand's interaction with its existing followers shot up substantially & the follower count grew by more than 50%. Additionally, by the end of the contest, R Kumar Opticians received around 800 entries for #JoyOfSeeing contest.
The microsite also performed extremely well as it gave people an innovative yet simple way to customize their New Year Greetings. After viewing these, many of their friends also made their own greetings, thus creating a growing network of visitors on the page. More than 100 unique users used the microsite to create their own personalized greetings.
A good phase 1 paved way for a great phase 2 of the campaign. The product posts garnered a lot of curiosity & more than 100 unique inquiries about the products.
In conclusion, the excitement of the contest, the shareability of the microsite & content and meticulously targeted sponsored posts allow local brands to effectively engage & showcase their offerings to the desired audience as well.
Related Articles: