Why Every Business Must Include Podcasts As A Part Of Their Content Strategy Part 2
bonoboz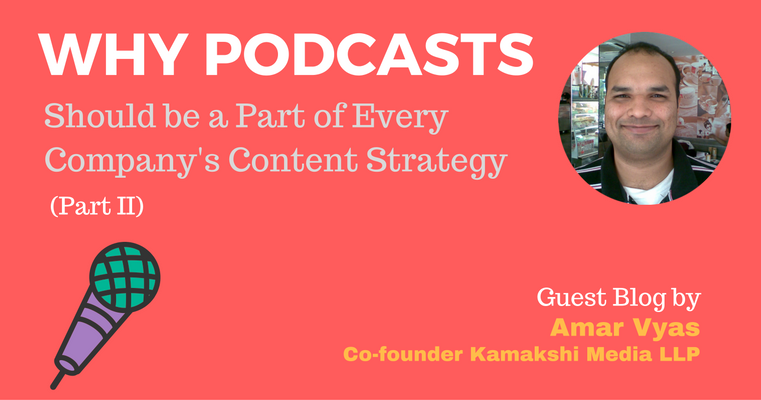 In the first part of this 2 Part series, I talked about the benefits to businesses from podcasting, and how businesses can leverage this form of content. In the second and concluding part, I will discuss how Indian businesses, including nonprofits and startups, can leverage the power of podcasts From brand building to customer connect and even hiring.
[soundcloud url="https://api.soundcloud.com/tracks/282231094″ params="auto_play=false&hide_related=false&show_comments=true&show_user=true&show_reposts=false&visual=true" width="100%" height="450″ iframe="true" /]
Every Business Must Include Podcast as Their Content Strategy Part 2
Technology is Favourable for Podcasting
The perception about podcasts till a few years ago used to be that it is a form of content made for iPod or iPhone users. Or, one needed iTunes to listen to podcasts. That is no longer the case. There are at least one dozen apps in the Google Play Store through which listeners can subscribe or listen to podcasts.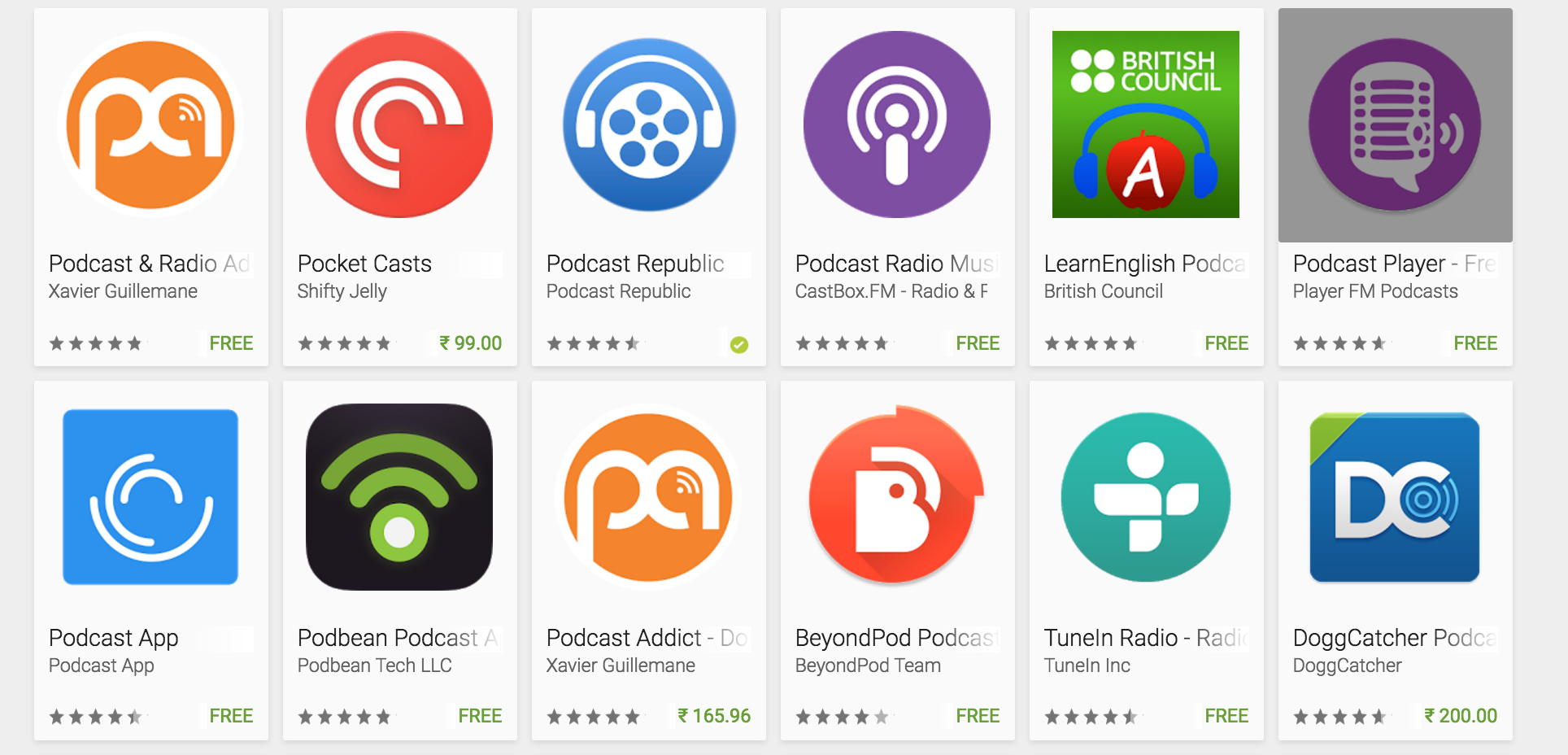 There are 680 million mobile phones in India today, and the number is expected to reach 1 billion by 2020. With the increase in usage of 3G or 4G data, the consumption of digital media is bound to increase.
And while video might have the highest share of the content, the cost of production and distribution of video is still very high. In contrast, the cost of production of content as well cost of bandwidth is reducing, which will help in the spread of podcasting.
For example, a 20-minute weekly podcast used to consume roughly 280 MB of data in the past for the listener. Today, the same podcast with equivalent audio quality consumes 80 MB.
Curated audio content in regional languages of India is another great opportunity that podcasts present. One of our shows, Baalgatha, brings children's bedtime stories in the form of audio. The stories are available in English and Hindi, and soon we plan to offer them in Marathi and Gujarati.
We use WhatsApp and Facebook to distribute the content. In fact, Baalgatha was the first podcast in the world that was launched using WhatsApp (You can read how we launched Baalgatha using WhatsApp through this post on LinkedIn).
Today, we also use iTunes and Stitcher for distribution, but they two are primarily for the NRI audience. This is the level of customization of the content and means of distribution that podcasts can offer.
Does Podcasting Work For Businesses?
Podcasts have a longer ramp-up time compared to other forms of content. However, the engagement level is very high. Therefore, we believe that businesses can benefit by sponsoring or co-branding podcasts that have a B2B or a B2B2C focus.
For example, we worked with nonprofit in energy space to create a 6 part audio series. This Nonprofit wanted to create a Thought Leadership positioning for itself, and increase engagement with the financial community.
By interviewing international experts in the space of financing for renewable and energy efficiency projects, we were able to create a bridge with the financial community for further engagement. In the coming months, this interview series may become a monthly show for this organization.
One of the assignments we are working currently involves creating a show for an entrepreneur who wants to target their key customers: CFOs and heads of operations. Through discussions about the use of data and analytics, and looking at energy, not as a cost but a productivity tool, this entrepreneur has been able to create visibility and branding. Keeping the long-term ROI in mind, this podcast has been off to a great start.
Way Forward
Podcasting presents a great opportunity for organizations. They can use it for a variety of objectives including customer connect, brand building, recruitment or in the form of an internal newsletter.
Today's technology has greatly reduced the effort required for production and distribution, and with the increasing use of smartphones and availability of data, the market for this form of content is bound to grow. Businesses need to take a hard look at podcasts as a part of their content strategy.
Also Read: Why Every Business Must Include Podcasts As A Part Of Their Content Strategy Part 1
Related Articles: