7 Things to Consider Before Choosing an eCommerce Platform
Abhik Basu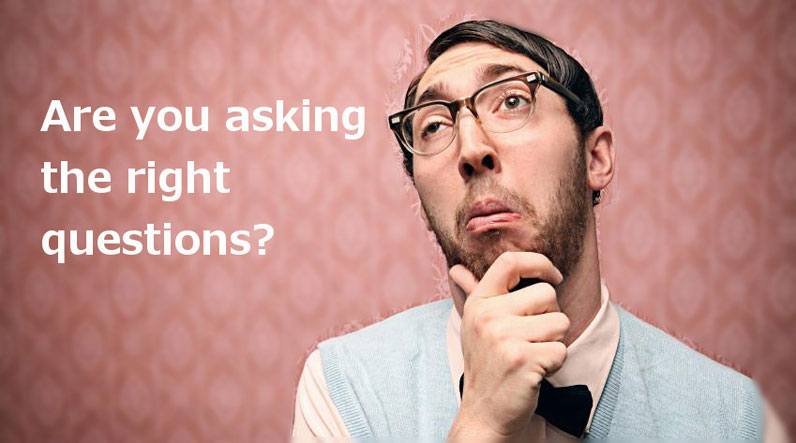 Not having an eCommerce channel for retailers is not an option anymore. One may certainly delay but it's increasingly difficult to avoid altogether. Am I generalizing too much? The idea is that a fitting eCommerce strategy is extremely important for certain brands that sell to young, upmarket tech-savvy segments of the population – the number of whom is higher than ever.
A heightened interest in eCommerce leads to a host of companies offering a plethora of options for an eCommerce platform. Variety is mostly good but it also leads to a lot of confusion, and confusion may lead to not choosing the best eCommerce platform for yourself.
If you don't agree with us, you must listen to Barry Schwartz speak about the Paradox of Choice
Let's dive into the;
7 Things to Consider Before Choosing an eCommerce Platform
Should I build my own infrastructure or choose from the available eCommerce platforms
I love analogies and would use one to answer this as well. Deciding between the two is like picking between building your own house or moving to a pre-built apartment, bungalow, condo, penthouse, etc.
If you have a great architect at your side, money, and resources at your disposal, you know exactly what you want and have certain requirements that are not satisfied with the current market offerings then it makes sense to build your own house.
On the other hand, if you would like to move in pretty soon and are satisfied with the current offerings, don't have a lot of money and are not sure about what else you'd want, you choose the other option of moving into a flat or apartment.
How much can I invest – time, money and effort?
Very important question- a lot depends on who you are and how much you can contribute; are you hotshot Entrepreneur flush with funds, a housewife with great products to sell, software developer trying to sell things during the available time, a large corporation, 100-year old brand, or founder of a small startup?
There are a host of solutions aimed at different target markets – from hosted solutions to Open source shopping carts to Enterprise level solutions. Someone looking for an easy to manage, inexpensive, scalable solution can choose a hosted solution while a large corporation may decide to go with a high-end Enterprise solution.
What is my product type- physical that needs shipping, or electronic and is delivered on the web?
If the product needs to be shipped to a physical location then one may be interested to know how well the eCommerce platform integrates with available shipping partners in the region.
Does the eCommerce platform allow for different taxation (big concern, especially in India), how does the platform handle returns, does the platform support multiple warehouse shipment, how flexible is the shopping cart and so on.
Read More: How to Start an eCommerce Business in 3 Easy Steps
How long is the purchase cycle?
The length of the purchase cycle also has a bearing on the eCommerce platform as well as how the site is structured. If the purchase cycle is long then customers would want to come more than once before making a purchase.
They may like to compare features across products, read reviews and/or ask their friends. One will have to be sure that the platform allows features such as reviews, ratings, product comparison, product feature details and also has the tools to track, re-target and recover customers
How competitive is my market/ product?
If you are the only company selling a special type of coffee beans that are rare and coveted, then you need not worry too much about marketing promotions and focus on operations.
However, if you are one of the 100 companies selling Samsung Phones then you are required to have the capabilities to slice and dice the visitors into different customer segments, approach each segment with differentiated offers, promote products by time, category, offer bundles etc.
In short, the more competitive the market, the more marketing tools you require. Does your eCommerce platform provide all the tools that you can think of and many more should you plan to take a plethora of competitors heads on? Spend a significant amount of time answering this question.
Ease and scalability
You are probably a one-man team with 100 products to sell but will/ can grow to a 1000 person team with 50K products. Does the platform allow to scale this big? Are there any such case studies where retailers have been able to scale this fast? How easy is it to scale?
Do you own the code bank or should you migrate to a more robust platform? How many concurrent visitors can your eCommerce platform support and what happens when you run a marketing promotion with 10X the visitors in 1/10 the time?
Support
Finally a very pertinent question- what is the support available; especially in your current country. You could check by visiting the website and calling up the numbers – do people even pick up the phone; worse does the phone number even work?
What is the turn around time for most of the issues and what is the uptime commitment? Does one need to hire a team locally or one can outsource to an expert?
Go to review sites and look for user reviews, however, most the people who write reviews about any eCommerce platform are developers and an eCommerce platform which may not be very easy for a developer may have all the tools required by a marketer- to take the reviews in context.
Now that you are ready with the most important questions that you should look to answer before finalizing on an eCommerce platform, the next step would answer these questions. We believe this kind of framework will help you to choose the right platform for you.
Related Articles: