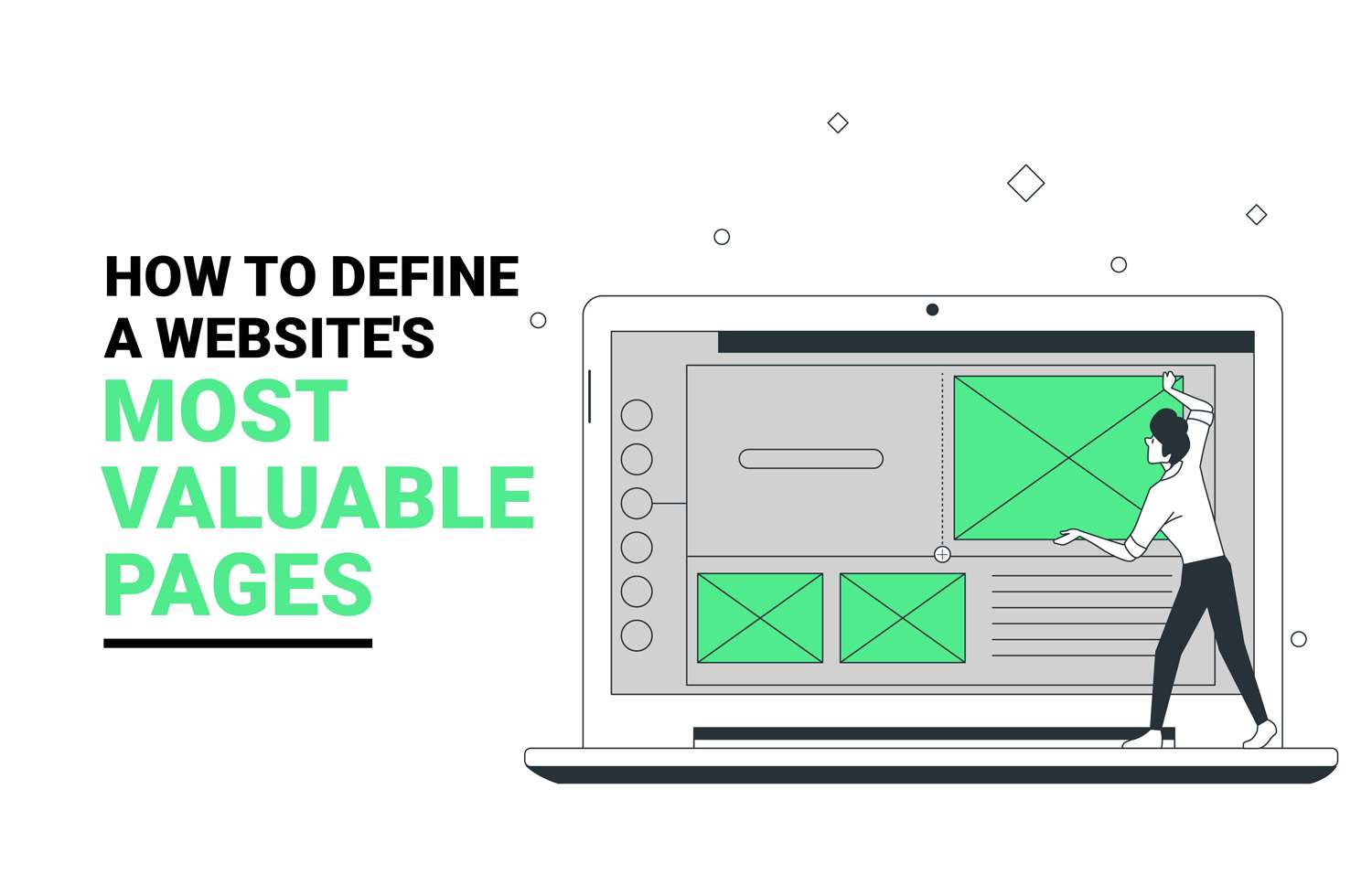 How to Define a Website's Most Valuable Pages (MVPs)?
bonoboz
Determining the crucial pages on your website is essential! But, why? It's just a website and all you have to do is flood it with information to represent an active company.
That's not how it works!
Your website is the virtual reality of your brand. It is what defines the number of users that will visit your website daily. It is a place where deals make or break and where businesses thrive to reach more customers.
Therefore, the steps to define a website's most valuable pages become all the more significant.
What is an MVP?
The Most Valuable Pages of a website (MVPs), as the name suggests, are those essential pages that are necessary for the growth of the website and the company's growth eventually. These are the pages where ideal marketing efforts should be focused on to increase the target conversions exponentially.
Each website has different MVPs based on the service or product of sale. But a few common MVPs include the website's home page, about section, blog and product page.
How to find the most valuable pages of websites?
The website's most valuable pages may or may not be the most popular pages of the site. Your objective of promotion can decide the MVP of the website. 
It can include promoting the brand name, thus increasing exposure, or it can be intended for revenue growth. 
It also depends on the medium through which you reach your target traffic. For example, traffic visiting your website through email awareness and the one through SEO search might have different needs. So the MVPs for each of this traffic will be different.
The most common way to find the MVP of your website is with the help of analytics. A basic technical tool like Google Analytics will let you know the most visited pages of your site. It would be safe to assume that these most visited pages are MVPs for your website. To summarise, all the pages that drive maximum traffic can be considered the MVP for your website.
For a website that is newly built or is yet to be published, the analytics tool cannot be used as an aid. Hence, one can rely on general user-inclination of the home page, about section, blog and contact page for service-based and product display ecommerce web pages.
Another easy way to find the MVP of your new site is by studying your competitor's website. This way, you will understand user behaviour on competing webpages where relevant insights gained can help decide further steps for your website.
How to optimise the most valuable pages (MVPs) of the website?
Now that you have identified your website's most valuable pages, it is necessary to optimise these pages to meet the ultimate goal – increased traffic and conversions.
The optimisation involves different SEO strategies and other attention-grabbers that can lure users to stay longer and engage in CTAs. Any digital marketer can vouch that being able to make the visitors take Call to Action (CTA) is a vital step towards conversion.
The different MVPs like the Home page, About page, blogs, Contact page, E-commerce page require specific optimisation.
Home page:

The Home page is the first landing page of your website. It must be user-friendly and have tabs located in apparent locations. The Home page should include keywords and important information but should not be crowded with too many words. It should be attractive as well as promote a call to action. 

About page:

This page is a representation of your company entirely. The About page should be brief and summarise all your activities. This page should educate your customers about your services and achievements. Do not forget to optimise it well with keywords.

Blogs:

Blogs are one of the oldest ways to propagate the brand and are still as effective as they used to be. This section can be used to show your concern for the users' needs. Utilise the blog section to discuss the various problems faced by your target audience around your product or service niche and provide solutions to them. This helps in gaining their trust. Do not forget to slide in the CTA at the end. 

Contact page:

The contact page should have clickable links to enable one-click emailing or calling. 

E-commerce page:

This page should be organised appropriately with well-divided categories and subtypes. The product description should include suitable keywords.
The other common CTAs include 'subscribe to newsletter' and 'register' in the form of a popup box in MVPs. 
While defining a website's popular set or most visited pages takes some effort and diligence, the results found are actionable. Once you are aware of the relevance of your webpages and how they can scale your brand's presence, the inspiration to improve your website will follow.
Related Articles: