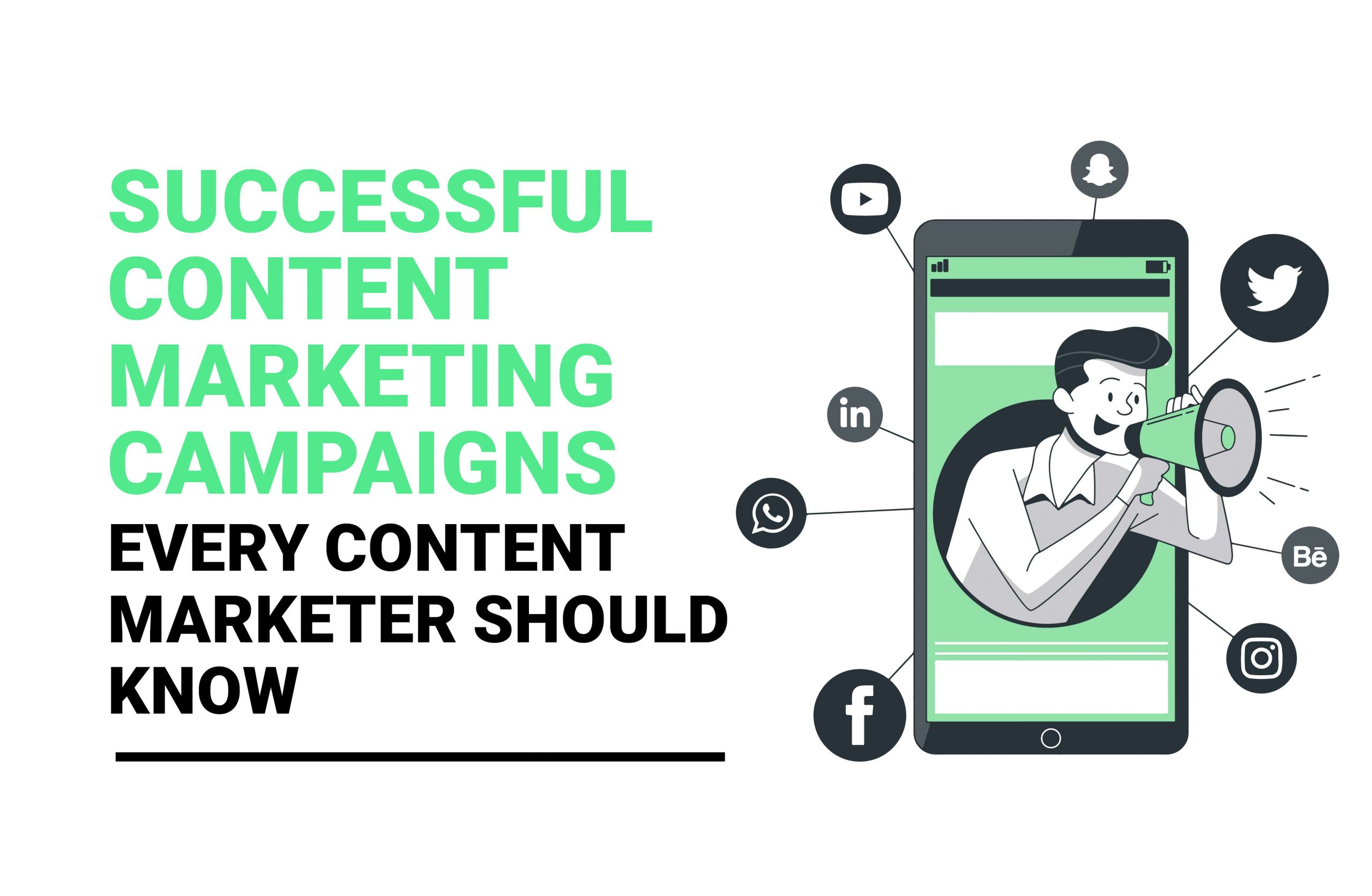 Successful Content Marketing Campaigns every Content Marketer should Know
bonoboz
When you give value to users, users become passionate readers.
Passionate readers become potential customers.
Potential customers are converted into interested buyers.
If you want to keep them coming back, a well-planned Content Marketing strategy should be your all-time goal! Don't believe us? Check out these digital client-grabbing campaigns.
Successful Content Marketing campaigns every content marketer should know
1. The e-commerce platform that powers 1,700,000 businesses worldwide
One of the content strategy routes used by Shopify is blog-based marketing. This brand goes beyond the excellence of software and sinks its expertise into blogs and podcasts alike.
Shopify provides value to their users by sharing valuable information, helping their target audience improve business strategies. 
They blog about unique subjects across different categories, including digital marketing, dropshipping, building a business, and so on. 

2. The modern-day media and communications guy
Gary Vaynerchuk is the chairman of VaynerX, a media and communications holding company. He uses impactful content marketing strategies through his authoritative communication skills.
The content he posts contains information about business marketing ideas. He mixes it up a bit with articles on wine. It's an interesting combination, isn't it? While these two categories have no relation to either topic whatsoever, it's likely the content can be termed a disaster. Quite the opposite! Gary starts his posts with striking and eye-catchy cover images along with compelling information.
If you work in content marketing services, you must know that the two go hand-in-hand. While content writing services work to produce persuasive communication for the audience, design plays a crucial role.
A note to any aspiring website content writer lurking in the shadows of haunted marketing flop shows. If the information post does not sustain the audience's interest, design cannot go as far, no matter how splashy. Therefore, make sure that the content written is unique to the reader with information that they will get nowhere else.

3. Paul Stone's car rental company with travelling adventures
Hertz, based in Florida, USA, is a leading car rental company. They do not only serve their customers with the gift of travel but also value-added blogs. They target international to occasional travellers with topics ranging from planning trips to the best places to visit.
They post articles and showcase videos immersed in deep storytelling content strategy. It's a rental company, but who would've thought of a content marketing strategy as such? The audience is wholly grabbed into the sense of adventure, making content shareable – what a great way to broaden the company's reach with increased brand awareness.
4. A brand with a mixed message
With ambitious brands comes the responsibility of high-quality content marketing strategy and content strategy. Cracker Barrel has a diverse set of audiences with similar interests that range from cooking, souvenirs, clothes, and home décor.
What's interesting to note is that their recipes contain links to food items the users can purchase. Decorating tips hold the same concept. They make sure to develop content with valuable information, also contributing to higher SEO rankings.
5. Humanitarian work that touches lives
Now, we move on to the torrential seas of social media. As a professional in content writing services, you're going to have to manage blogs and social media content. Here's an example of a campaign that was simple but effective.
The Red Cross committee developed the perfect content marketing strategy to drive engagement, awareness, and conversions. They designed a tool kit with the format of messaging suggestions and image options. This tool kit was part of their social media campaign called #DoingMyPart.
This campaign turned viral to the extent that people were encouraged to display actions of doing their part. For example, people posted photos of themselves conveying the message to stop the spread of the Coronavirus. They did this by tagging their posts with the campaign hashtag.
It didn't stop here; Twitter folk took on a more creative approach. They flooded the platform with photos of themselves staffing COVID-19 call centres and receiving vaccine injections.
6. The coffee shop that relentlessly connects with customers
Starbucks earned over 79,000 views in the first two hours of going live. What did they do? This popular player of the coffee bean world created a social media campaign on their Instagram account. They developed an interactive game called 'Sip Smile Spring' where the user had to smile to create an enjoyable experience.
The users were not just asked to smile but also to get the chance to feature on the brand's page. It was a straightforward yet creative way to build awareness and drive engagement.

7. Videos that make you eat with your eyes
Effect video-making strategies have been pulling in consumers at a higher rate as compared to other forms of campaigning. Tasty is a popular DIY brand for delicious recipes. This brand focuses on ensuring that recipes are shown in high resolution. The aerial view is executed, displaying ingredients combined and cooking techniques that inspire users to share the content.
Whatever type of content, be it website blogs or social media posts, effective planning and strategising content is necessary. These channels will aid your marketing and methodical thinking skills to connect with the audience.
Related Articles: