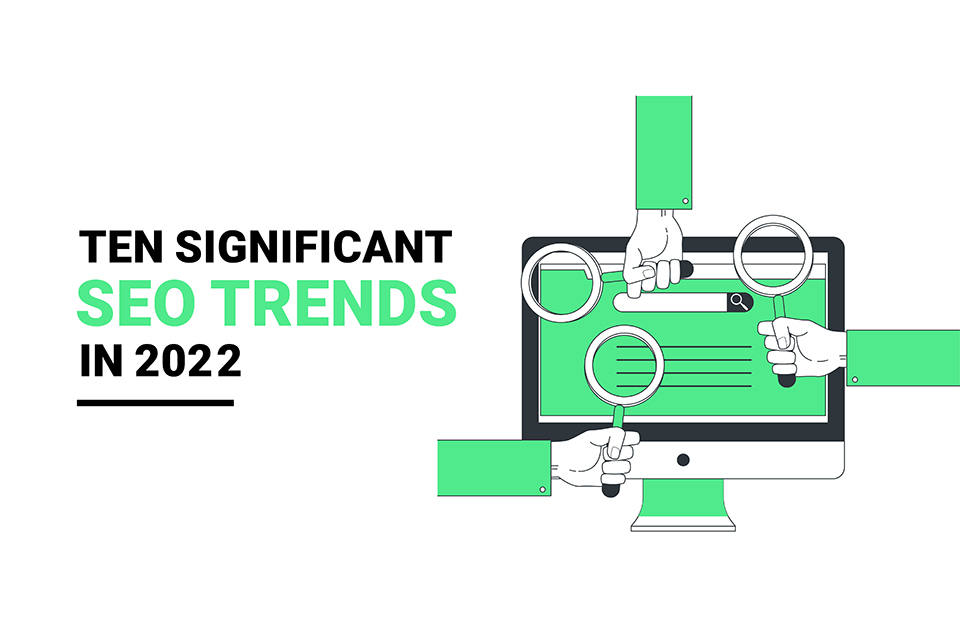 Ten Significant SEO Trends in 2022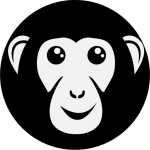 bonoboz
"Good SEO work gets better over time because you did everything else right."
~Bonoboz
 Effective practices for SEO marketing continue to evolve year after year. As the best SEO agency, we know how important it is to stay on the good side of a new algorithm. Any significant search engine change can impact the way a website ranks.
Our SEO team is the quietest of all. Don't mistake them for the silent members of Bonoboz. They're just busy monitoring algorithms that can take a novice by surprise. However, we're here to say that chasing after algorithms is no longer what they do! Isn't that confusing? Isn't it right to chase algorithm updates so we can stay on par with our organic marketing efforts?
Today's blog will reveal why algorithms are not the only update you should pursue.
10 Latest SEO Trends in 2022
SEO activities are influenced by the changes search engines make, and that's how the trends roll. This year, look out for the following practices that you need to adopt as organic SEO service experts.
1. Intent-based content loved by users
Having the best content curated with the user in mind is crucial to rank well. Therefore, understanding search intent has become all the more crucial in 2022. This is particularly true with Google's new introduction of the Multitask Unified Model (MUM) update.
Keyword research has always been and will always remain an essential backbone to organic search strategies. Hence, we need to look beyond keywords in their raw form and pull out valuable insights from them.
Websites may continue to lose traffic and rankings should they decide to use black hat SEO techniques. 
We advise you to:
Break things down by informational and transactional intent

Consider everything intent comprises for multiple user profiles to find the same content piece useful
2. Quality content not covered by any other website
Many SEO firms continue to play on short-term SEO efforts by gaining links and awareness from digital PR. They believe that adding hundreds of content pieces with specified word counts will get them the win they need. While this can work as quick ranking wins, this method does not provide a long term solution. In the bargain, you will require more content pieces over time to keep the rankings from dropping.
Creating hundreds of content pieces has led to duplication and similar content on the web. If you consider the MUM update, unique content that covers specific topics gets more visibility and clicks compared to sites that have not covered the same information.
Therefore, rather than posting hundreds of content pieces for brands, SEO experts must research the overall interest of the target audience. In doing so, they can organize those interests by the topic, and use them by the relevance of business goals.
3. Mobile SEO is where the buck stops
Google introduced new tools, in the past year, to support the optimization of mobile and page experience. With the new tools coming into the picture, mobile page experience will relate to core web vitals as content leading the charge.
The entirety of mobile experience, from discovery aspects to user interaction, engagement, and product or service utilisation will come together through content experience. This new experience will impact mobile UX and Core Web Vitals, usability, mobile-first indexing, and mobile security.
Therefore, enabling faster downloads and mobile-friendly browsers and applications can help in amplifying conversions.
4. Content localization in SERP
Google has created a fact-oriented SERP as it has found some brands publishing misinformation. That said, search results are powerful; they can reinforce a belief by seeing an idea repeated across page titles in a SERP.
It's worthy to note that Google is experimenting with changes to the mobile layout for local intent. This continued testing is especially useful for businesses in online shopping, reviews, trust signals, and brand awareness.
Therefore, focusing your SEO efforts on third-party and industry sites like GMB completion, wikis, site markup, and knowledge panels will benefit the brand.
5. Voice Search on mobiles for better rankings
Here's what you should know; both mobile and voice users are looking for answers while in the middle of the task. So, your site should provide clear and concise answers right away.
The top result in a featured snippet in mobile and voice search matters to the user. So now, you are competing for the top results unlike the top 5 positions a few years ago
Search Engine techies realised that people don't want to type anymore. The more hands-free they are, the more convenient for them. So, voice search is a way of communicating directly with search engines without having to type a question. Direct your SEO marketing efforts accordingly.
In 2021, consumers spent three and a half hours daily on their mobile devices.
Therefore, Google has switched its priorities by introducing Mobile-First Index. This means that Google predominantly uses a website page's mobile version for indexing and ranking. Simply put, if your page doesn't look pleasant and presentable on a mobile device, or if the mobile version has less valuable content, you may lose rankings in mobile and desktop search results.
6. Lifestyle images are preferred over stock images 
The user behaviour has changed as the use for stock imagery declines. Sites with unique images are preferred as the audience consists of younger users who resonate with lifestyle images more than stock images. Therefore, by replacing stock with original imagery of the brand, original content is incentivised while learning more about areas, people, and products.
Also, Google has been pursuing SERPs to be more visually browsable and intuitive. Therefore, you will see bigger image blocks displayed in query results.
Google Lens has also enabled online shoppers to look for products using a photo on their device or something found on a website. So, this process allows for reverse image search, and thereby, optimizing images is even more a priority.
The AI is also prepared to identify when an image or video is providing the best result for a user.
7. Automation of technical SEO practices
2022 will be the year where several technical SEO practices like auditing, analysis, and other areas make use of machine learning and correct technical issues.
SEO experts are coming across even more complex sites. Therefore, the need for automation is highly needed to overcome gaps in technological skills, and resources to enhance execution of SEO efforts.
8. IndexNow helps in immediate updation notified by brands
IndexNow is a feature wherein websites get to immediately notify search engines about content updates, creation, or deletion. This allows quick crawling and reflecting website changes in their index and search results.
It is particularly useful for startups growing quickly, and when changes are made to the database, updating millions of URLs. Therefore, SEO pros can submit a list of URLs with modifications and updates through the API. Bing and Yandex are aware of these updates and changes instantly. 
9. E-A-T SEO: Expertise, Authoritativeness and Trustworthiness
Given that not every SEO professional can be a subject matter for the brands they manage. However, the growing importance of E-A-T is trending at high speed in 2022.
Regardless of your SEO practices, you need to understand how to implement an adequate sum of E-A-T in on-site content, link building, online PR, and even technical SEO.
10. Sustainable & long-term SEO practices
We suggest that SEO professionals (team, are you listening?) quit chasing algorithm updates, but instead look towards long-term, sustainable SEO strategies.
Due to the endless noise, SEO experts will have to completely focus on site and brand merits. This excludes latest industry news updates or even Google updates. This seems like good news for SEO people, since new and sudden updates always led to some bonfire SEO horror narrations.
Therefore, if you note, Google has put up result enhancements to incentivize sustainable choices in Nest, Maps, and Shopping. Expect consumer appetite to continue to build throughout 2022 and beyond.
Content indeed rules the field for SEO. However, 2022 brings with it a myriad of new practices that if not implemented can cost a brand its rankings. So, stay updated from our blog as we hope to let it help you boost your SEO efforts.
Related Articles: