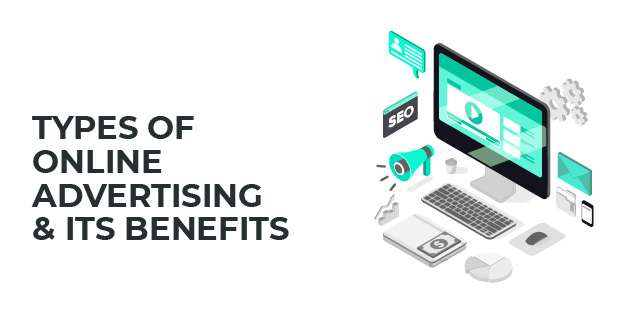 What are the types of Online Advertising and its benefits?
bonoboz
If you hire an online marketing agency, your business gets exposed to several online advertising options. The online campaign service that we offer provides you with a range of paid marketing approaches that can boost your business growth. In this blog, we'll take you through the different types of online advertising, including its benefits. In this way, you can decide which form of advertising will help complement business growth. 
The different types of online advertising available for your business
We come to you with not one online campaign service but more than you can think of, because as times have evolved so has the approach to advertising. 
 1. Native Advertising
Native advertising uses a strategy devoid of banner ads or sponsored content to gain a user's trust by providing them solutions to their problems. Blog creation is a form of native advertising. The blog you make for your brand needs to have relevant information that is related to your sector. That is why the blog you create should not be promotional but education, inspiring, and/or entertaining. After native advertising, you can move on towards implementing SEO, email marketing, and lead nurturing to enable the right tactics staged according to your sales funnel. 
 2. SEM (Search Engine Marketing)
SEM is primarily used to achieve brand awareness in a short span of time. The goal is to ensure that potential target customers are noticing you. For this form of marketing, you need to use an ad with a title, a description, and a call-to-action. Even your SEM campaigns will heavily rely on keywords relevant to your business. The ad will be shown to users who type those preselected keywords into the search engine, and then depending on your website's quality and the established CPC, your paid marketing campaign will gain user reach. 
 3. Display Advertising
Display advertising is more visual in nature. They typically contain images or videos and are published at strategically selected places within a website, like a blog, or landing pages, etc. You can purchase them directly or through Google Adwords, and the cost is estimated by CPC or CPM. 
 4. Mobile Advertising
Your customers are mobile savvy and are using their phones every day to either purchase a product or find out relevant information. Therefore, mobile advertising has been used to improve website traffic and get more users to access a brand's website easily. 
 5. Social Media Ads
More and more brands are leveraging their business on social media because it's where their customers are for the major part of the day. Therefore, creating social media ad campaigns is necessary to generate brand awareness and acquire potentially new clients. 
 6. Retargeting and Remarketing
This form of marketing is meant for sustaining an everlasting bond with existing customers. It's a process that involves reminding repeat customers to make another purchase with the likelihood of new products that they may also interest them. Remarketing is what makes your banner appear on the websites that your user is visiting. This process makes sales and raises brand awareness, emphasizing a company's presence within the consumer's buying process. 
 7. Email Marketing
Email marketing uses many automation tools to get highly profitable conversion. This form of an online campaign service can work wonders for your brand if done correctly. 
 8. Digital Signage
Digital Signages are basically the evolved format of traditional outdoor advertising. It uses billboards, MUPIs, window displays, and bus stops, among other stands where a digital screen can be used to advertise a brand. Any online marketing agency can use this form of advertising to target location target consumers. 
 9. Video Marketing
Using video content to advertise a brand is one of the effective ways to gain worldwide brand recognition, if done right. You can also join influencers like those on YouTube or other video-related platforms to grow your business by advertising your products and services. 
Why is online advertising right for your business?
The world has shifted to the digital space and that's why you'll get the following benefits if you decide to do online advertising for your business. 
 

There are many channels that can be strategically used to target your audience online.

 

You can measure and track ad campaigns by using various metric tools.

 

Compared to offline campaigns, an

online campaign service

proves to be far more efficient. You can post an ad in just a few minutes after getting all the digital ad material created by an

online marketing agency

.

 

You can use images, videos, and text – blend them together to make the most suitable ad for your business. Basically, you are offered the flexibility of publishing great content on the right network at the right time.

 

If you are looking for advertising that is more affordable, running digital marketing campaigns are far more economical and cost-worthy.

 

The internet offers a great way to constantly stay in touch with your audience, and interact with them through comments, and queries.
Need to hire an online marketing agency? We're your A-team for running any type of online campaign service best suited for your business.
Related Articles: