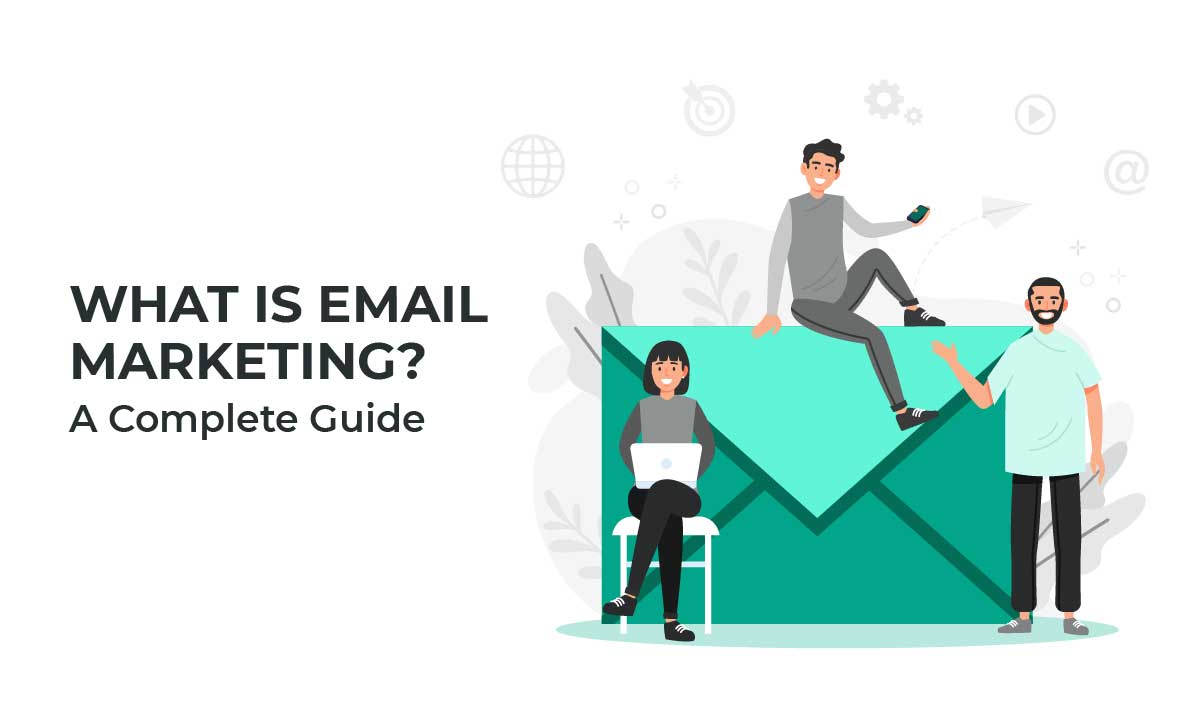 What is Email Marketing? A complete guide to make it work for your brand
bonoboz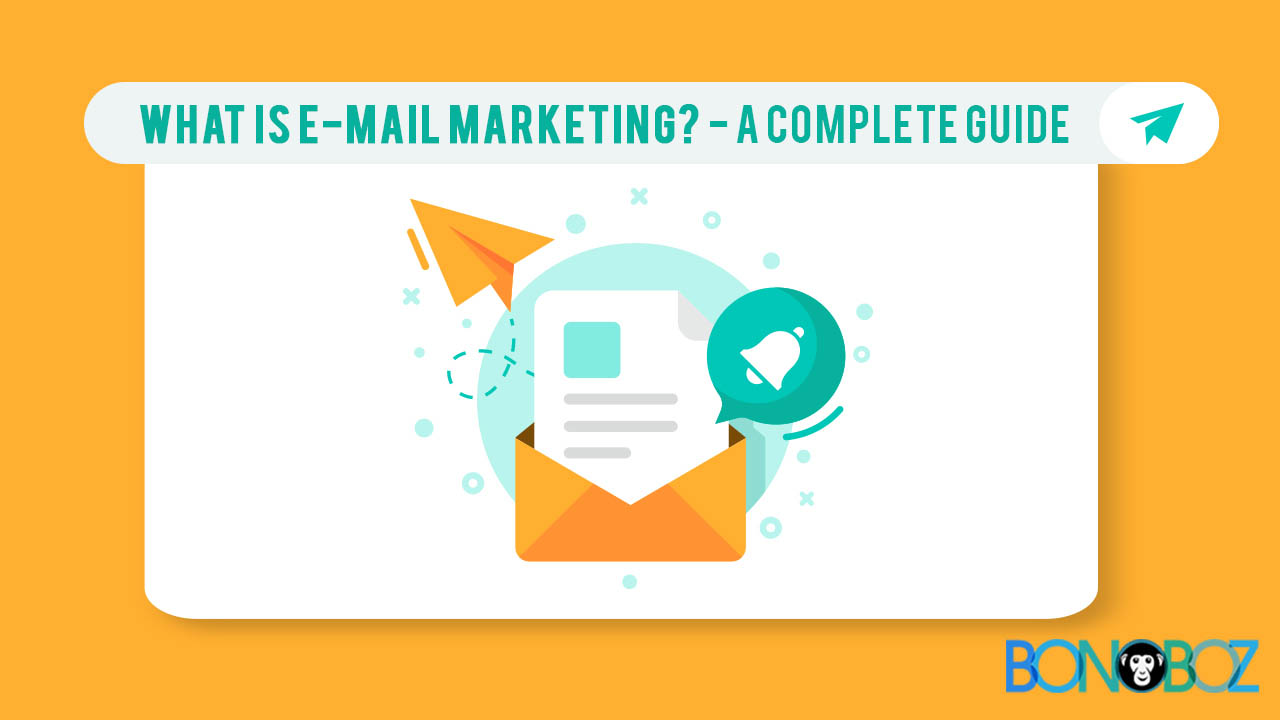 Email marketing has become one of the most undoubtedly effective ways to build an owned audience. You get results better than expected through emails as it represents a more professional and authentic manner of making communication. Customers do not usually prefer giving their information unless what you are offering is hard to refuse. Therefore, when they do provide their details, it can be rewarding in terms of relationship-building and profit-building.
So, if you are contemplating on getting email marketing services for your brand, we're here with the complete guide. In this blog, you're going to understand the benefits of email marketing management, how it works, building an email marketing list, and analysing results.
The benefits of email marketing management simplified for you
How can sending a bunch of emails to your target audience help in getting results like increased leads, and customer enquiries?
The answer lies in the pudding of strategy. Email marketing is no random list of e-letters sent to customers. It's a well-thought and planned drip of emails that are communicated to the target audience based on audience behaviour, demographics, market trends, and so on.
Let's explore some of the benefits that your brand stands to gain when adopting a proper email marketing strategy. 
Building customer relationships

with personalised communication and engagement.

Accelerating brand awareness

with the help of useful content, getting your brand noticed, and encouraging them to interact.

Pushing relevant messages

to the target audience through blogs, offers, etc.

Generating new leads

by encouraging signups for newsletters, informational blogs, and more; easing them into providing their information to build a stronger relationship.

Nurturing existing leads

by sending them valuable content and information that keeps them informed.

Marketing products and services

to allow your existing customers to view them indirectly.
The emails you send out, if done correctly, are most likely to convert your customers. That said, in email marketing management, you own the channel, allowing you to impact your audience through the right email marketing strategy.
How do email marketing services work?
By appointing an agency to provide you with email marketing services, you gain necessary exposure needed to fuel brand growth. It also helps in boosting conversions and adding revenue by giving subscribers and customers meaningful information. Ideally, the information you provide should most likely help the audience achieve their goals. If you've done the right market study, you will be able to understand the pain points of your audience and target them with the right communication accordingly.
It's extremely essential that you are aware of your target audience's preferences, pain points, challenges, and other factors that impact them. Understanding the market connected to your industry is also crucial. If you need the right email marketing management team to help bring in the right audience for lead conversions and increase brand awareness, connect with us today.
If you're curious about how we can make the magic happen, here's what we include in our email marketing services.
We create an email list of your potential and existing customers.

We then design a phase-wise approach to email every potential buyer, window shopper and over-thinker in an effort to build a relationship.

Different types of buyers are categorised under different stages of the customer journey.

A set of drip emails communicating creative messages are emailed out based on the email marketing strategy we create for your brand.

The time and day for pushing out emails is also decided based on personalised and researched insights.

We finally record the action taken by customers at each stage, analysed and interpreted to further decide on marketing purposes.
Setting up an email marketing list for your brand
You have an email marketing strategy in place but don't have an aggregate list of the right audience to send the emails. Your email marketing management team will have you covered on this front. An email list will be created; this list includes a group of users who have given you permissions to send them the information that you wish to send. Of course, this information is based on what the audience wants in terms of solving their problems.
Building this list requires that you create many easy opt-in ways to receive your emails. Even a few people on your list are enough to begin with email marketing as long as they are the right audience. Over time, you will find your email list growing.
Analysing the results of your email marketing strategy
Understanding whether your email marketing strategy is working well will determine the success of your efforts. Here are the best ways to analyse your email marketing output.
Testing one email against the other – A/B Testing or Split Testing.
Check which email performs best with the target audience by checking the results of one created email against the other. This process involves using one variable like the subject line, call-to-action, or an email with images compared to an email with videos.
Define your KPIs by evaluating necessary metrics.
These metrics may include:
your email's

deliverability rate

to reach your audience's inbox 

open rate

where people open emails once it reaches their inbox

Click-through rate

that defines the percentage of people that click on a call-to-action

Measuring the number of unsubscribes

that defines the number of people who have opted out of your email list.
Tweaking the components of your emailing marketing KPIs.
There are many factors that can affect your KPI parameters. For instance, ensure that you are avoiding the best practices to avoid having your email get into your audience's spam folders. Play with the language in your subject line to encourage more people to click on your email. Evaluate your brand offers and information to be able to provide value to your segmented lists.
Use a pre-planned email marketing report template.
This is so that you can properly analyse all necessary KPIs on a monthly basis and check progress in a more efficient and productive manner. 
Understanding the relevance of an email marketing strategy will help you realise its importance for your brand. Contact us to know more about our email marketing services at Bonoboz.
Related Articles: