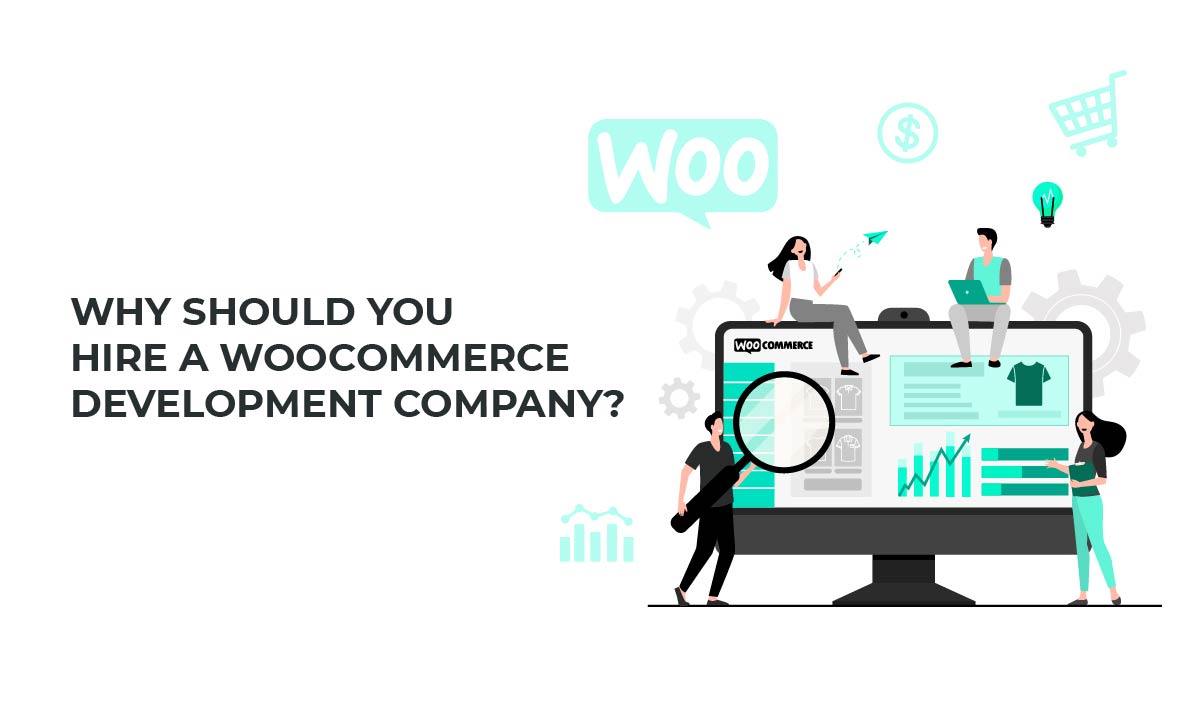 Six reasons why a business needs a Woocommerce development company
bonoboz
Websites are the online business platform for your brand. Your website needs to be unique for it to stand out. This unique website can be created only with a strategic plan developed by a WooCommerce development company. Though strategy is important to run a physical or online store, the online one tends to be a bit tricky. If your business is only present physically, then it is high time you consider making it digitally available.
WooCommerce can provide you with the platform to create the online platform for your business. It is a plugin that helps you build your business on WordPress.
Let's understand what WordPress and WooCommerce are and how it functions-
WordPress:
WordPress is a content management system that is largely used to create websites. The platform has free and paid options for website creation. It also comes along with several plugins and themes so that you can create a unique website. 
WooCommerce:
WooCommerce is one of the online plugins of WordPress. It is an easy-to-manage plugin that lets you build an online presence for your company. Creating your website by purchasing a domain can seem like a huge task, but it's all a cakewalk with WooCommerce. All you need to set up is a hosting package with WooCommerce, and you can start selling the products or services online. It helps you build a platform that is easy to access and secure for transactions and personal data sharing.
So why choose WooCommerce development for your company?
WooCommerce has the following benefits, which make it a great fit to be incorporated into the business.
Security is a primary consideration when opting for an online platform for your business. WooCommerce is a secure platform for conducting business. It has a great framework which allows updates with a single click. Since the platform is updated frequently, security is the least of the concerns. It is an open-source plugin and therefore receives fixes from experts worldwide. It is also highly dependable as it enables performing changes to your website while letting your customers access the remaining part. 
Since the plugin is secure, it is used by many businesses. Companies trust the plugin with the transactions and data, and so do the customers. 
It has a great number of features along with options for integration
WooCommerce is an established online business platform designed well to meet the needs of businesses. It has several payment gateways which can be incorporated according to convenience. The other features of WooCommerce essential for business functioning include stocks and email management, managing orders, discounts, etc. 
It has several themes that can be used and customised based on needs. 
The best part is that you get to choose mobile-friendly themes separately, which is essential to decrease the bounce rates amongst mobile users. The variety of themes helps you create a unique website. Since most of the themes are designed considering online shops, you can start using them by making small changes like font colours, size, etc. This makes WooCommerce the easiest option for creating an online business platform. 
It's an open-source software 
WooCommerce is open-source software that is free to access by any business. Since there are no binding licences, the business finds it easy to set up the online platform. The other significant aspect is that it is cost-effective. WooCommerce doesn't charge for hosting your business except for a few paid themes or features. This is unlike other online commerce platforms, which charge for the same. Despite being cost-effective, it is equally competent and is at par with the competition. 
Every business has its unique needs. WooCommerce fulfils these demands by providing customisation options. There is an option to customise pretty much everything in your online store. You are free to customise the themes, fonts, colours, etc., of your store. You can add or remove features and add paid features like accounting to the website. The other customisable option includes payment gateways. You can add as many payment gateway options as you require according to the business type.
It is extremely simple to use
WordPress is known to be a user-friendly option to create and work on. Since WooCommerce is a WordPress plugin, it is also lucid. The installation process and the setting up part are extremely easy. Contrary to other e-commerce platforms requiring good technical knowledge to set up, WooCommerce can be set up with basic computer knowledge. 
The entire platform functionality is easy and is designed to be accessible by all. Small business owners who find it difficult to hire a technical team due to the incipient stage can take utmost advantage of this platform to grow exponentially. 
It is professional and is a great tool for marketing
Though the platform is extremely easy to use, it is professional and is at par with the other complex e-commerce platforms. The marketing feature of WooCommerce is also great in providing options like paid advertisements and other automated marketing plugins. These plugins can be used to promote your business when you focus on building and working on other aspects of the brand. 
Now that you have understood the benefits of WooCommerce, you can utilise it for your business. Bonoboz is a great digital marketing company that can help you with many aspects of your business. It can be your WooCommerce development company and set up the digital platform for your business effectively. 
Related Articles: