4 Link Building Tools You May Not Know About
bonoboz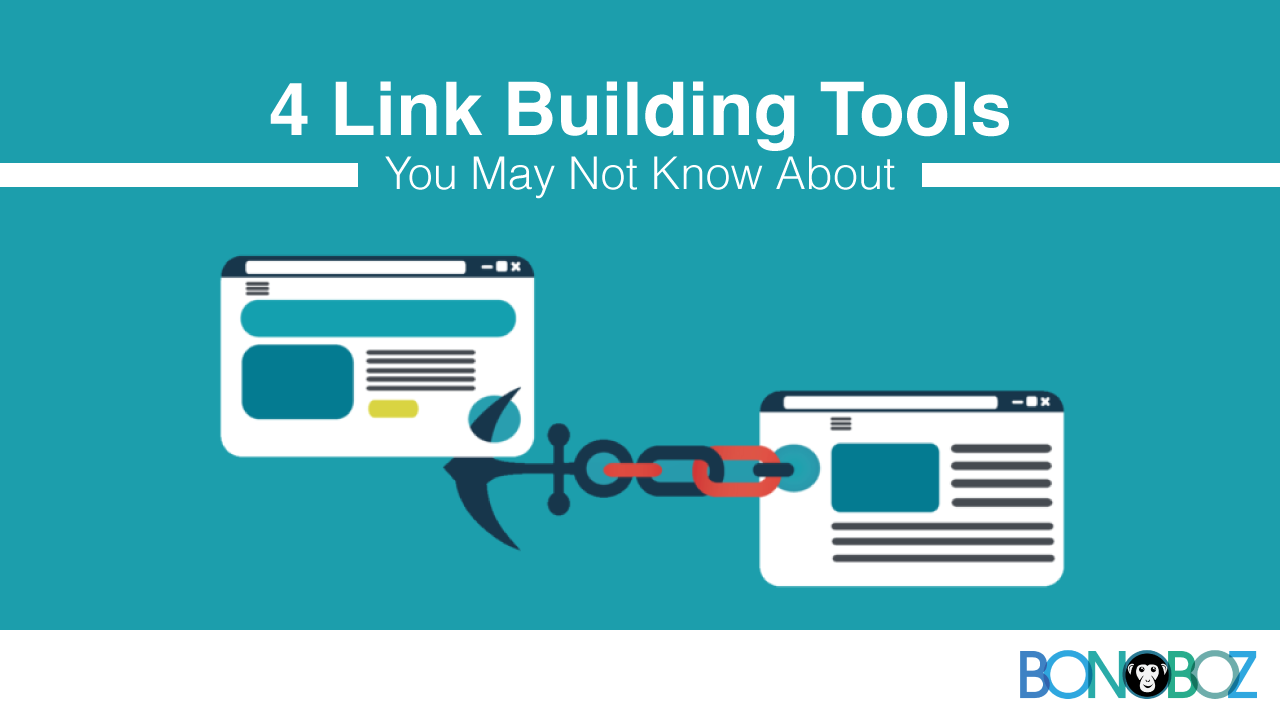 Every SEO company in India already knows how Google tends to rank pages higher, based upon the authority of that page. It is links that build up a page's authority and further improve its SEO value.
In terms of SEO, content marketing and link building – are the two sides of the same coin — you can't separate them.
This week, we'll share 4 Link Building Tools that you can use to boost your Search Engine Rankings as well as Site Traffic.
Ahrefs
When it comes to competitive link analysis, Ahrefs is the one that almost every SEO services company in India considers the obvious winner.
It has a massive link index to boast which gives it a clear competitive advantage in the field of competitor research and backlink analysis. This, plus a clean UI gives you an incredible analysis powerhouse.
With Ahrefs, SEO experts usually get to build a list of viable link opportunities. They use Link Intersect for this.
It lets them see those pages which do not link to you, but to your competitor's sites. You get to spy on your competition – get a peek in their content and links – know what's hot and what's not.
Ahrefs also helps find new as well as lost links. Also, instead of waiting for the crawler to return results, you can use Ahrefs which is instant along with being user-friendly.
BuzzSumo
BuzzSumo is an indispensable tool that reveals the people behind the domains. It has a way of helping marketers make connections, and find out relevant publications for both guest post as well as link building outreach.
BuzzSumo is hands down, the best tool for link prospecting; and there are reasons for that. It lets you export lists of websites that link to content which is similar to either yours or your client's, in an easy manner.
It can give you a list of bloggers, influencers, and journalists in any industry out there; thereafter, it can track your interactions with all of them – that too in one place. Then, it helps in prioritizing outreach by analyzing content popularity; that is, it finds out what's hot currently, and based on that, crafts the right pitch.
BuzzSumo also does a great job of finding out which influencers are talking about a particular niche, and then sorting them by reach.
FirstIndexed
Some of the top companies providing SEO services India also suggest FirstIndexed – a little-known free tool which allows you to know when was a URL first indexed. It's a search that adds certain variables so as to make it easier for you, and who doesn't like easy!
Let's say you've been trying to place some links on a webpage, and you realize you do not have an idea of how old that page is. This is the kind of situation where you will find a use for this tool.
FirstIndexed will tell you how current the page information is. In case you land on an amazing page which you find out, was first indexed a decade ago, you would want to doubly ensure that the content on this page is still accurate and relevant.
Siteliner
We've got Siteliner as the next tool recommended by many SEO experts in India. It helps find broken links as well as duplicate content, making it quite an incredible tool.
We know how broken links result in a poor user experience, and how Google abhors duplicate content. It even has an entire page dedicated to telling us how to handle it.
So, it's definitely a good idea if you use canonicalization for the multiple pages on your site that either have very similar or downright duplicate content.
There's Skipped Pages section which lists reasons as to why a page was skipped. It then potentially leads you to any troublesome issues you could be facing, like a page being blocked from Google and Bing bots, or maybe a 404 error.
That, right there, is good information – good for your website. But, in case you're scanning a target website for link building, you wouldn't want to put a link on a blocked page that will not get indexed. This tool makes it easy to find broken links on web pages.
In Conclusion…
Even the best SEO company in India wouldn't think of trusting just the naked eye for something as important as link building. Everyone needs the support of well-optimized and smart pages to have a decent impact on rankings.
You could build fantastic links to a website with smart content; but, it in no way would guarantee you increased traffic or better rankings. There are a lot of factors at play here which you'd need to take into consideration.
An SEO expert agency can only be deemed an 'expert' if it knows exactly how to add such tools to their link tool arsenal.
Related Articles:
Related Articles: