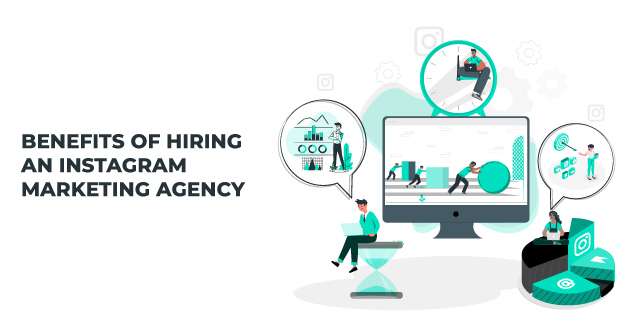 Three Reasons why you should leave Instagram Marketing to the Experts
bonoboz
How would life be if you had to micromanage every single task of your business? Let's just say – you'd be working till the very end. That is why you need to leave much of the execution to the experts while you count the revenue generated for your company.
Why sweat out and waste time making social media campaigns when you can hire experts to do it for you instead?
With the advent of technology, numerous applications have been out in the public that continuously influences how businesses run. Due to the public's strong consumption of social media, it has emerged as one of the most effective marketing strategies.
A leading social media platform widely utilized for business-related promotions is Instagram. It has proven its credibility in inducing users to visit affiliated links of online shops and other brands, with 72% of users relying on their purchase decisions based on what they see on the app.
Still undecided? Dig deeper into online marketing as we provide you with three key points to finally consider investing in an Instagram marketing agency for your business.
What is a social media agency?
The social media agency is a creative company that aids businesses in developing marketing strategies and running campaigns and advertisements to promote the client's products/services to a larger audience. It does the marketing function that the business should supposedly be doing internally.
Its ordinary course of operations specifically focuses on identifying and helping you reach your target customers, attract them to buy your products and avail of your services, and encourage them to know more about your business.
Benefits of hiring an Instagram marketing agency
1. Experts manage your products/services' online presence
By hiring an Instagram marketing agency, you hire a team of experts to lead your social media marketing campaign. You are assured that experienced individuals on Instagram business campaigns will handle your business online. 
Suppose you have a lot of administrative tasks to do and no more spare time to do the campaigns on your own or are not as knowledgeable as these people on this work. In this case, you can rely on the – people with sufficient knowledge, resources, and connections to strategize and drive the best results you have desired to reach your business goals.
Aside from running advertisements on Instagram, these social media agencies will provide information on the appropriate content and approaches applicable to attract your target customers. It can also analyze the reach of your campaign and the people who have engaged in your online campaigns.
2. Save time, and focus on routine activities
Managing a large business can be downright exhausting. Many tasks may pile up. When you hire an Instagram marketing agency, you allow external people to focus on the marketing function specifically. It lessens the burden and lets you concentrate on other routine activities such as supervising your employees, monitoring your product/service production or maintenance, connecting with clients, and primarily other administrative duties.
Hiring a social media agency means you don't have to worry about your campaigns. You just have to focus on the day-to-day operations of other departmental functions in your business.
3. Gain more reach and audiences compared to that of competitors
Statistics prove Instagram is crucial in achieving your business goals. Did you know that 58% of Instagram users got intrigued by a brand after seeing it on Instagram stories? Just imagine how this would impact your demand. A clear manifestation of business growth!
And what more if when you hire an Instagram marketing agency, you become part of only 28% of marketers who use Instagram marketing? Your business will be so much ahead of other brands now. It is an advantage against your competitors with lower online boosting and audiences. 
See these statistics relating to Instagram users' activity that we have gathered just for you.
Brands have attracted 57% of the platform's users using the polls and quizzes

Get discovered quickly. 1 out of 2 users learned about a brand on Instagram

At least one brand is being followed by 90% of its users

Expect your reach to skyrocket every month by a 1.69 percent increase in the following

Weekly shopping accounts for 44% of Instagram users.
Therefore, it is undeniable the strong usability of Instagram advertising in this era. With most of the masses having access to social media, you can expect more significant improvements in your business's online presence without realizing it.
It is also to be noted that Instagram has outperformed Facebook in business advertising. It must be the sign to get your business a social media agency, particularly an Instagram media agency. 
Run your business with so much ease; here's how! Avail of our Instagram marketing agency services to help manage and monitor your advertisements online. We'll give you cost-effective, creative, and long-term benefits to upscale your business' online presence. 
Don't be a part of the 72% of marketers sleeping on the benefits of Instagramming professionally. Hire an expert now to see impressive results and accomplish your goals. 
Related Articles: