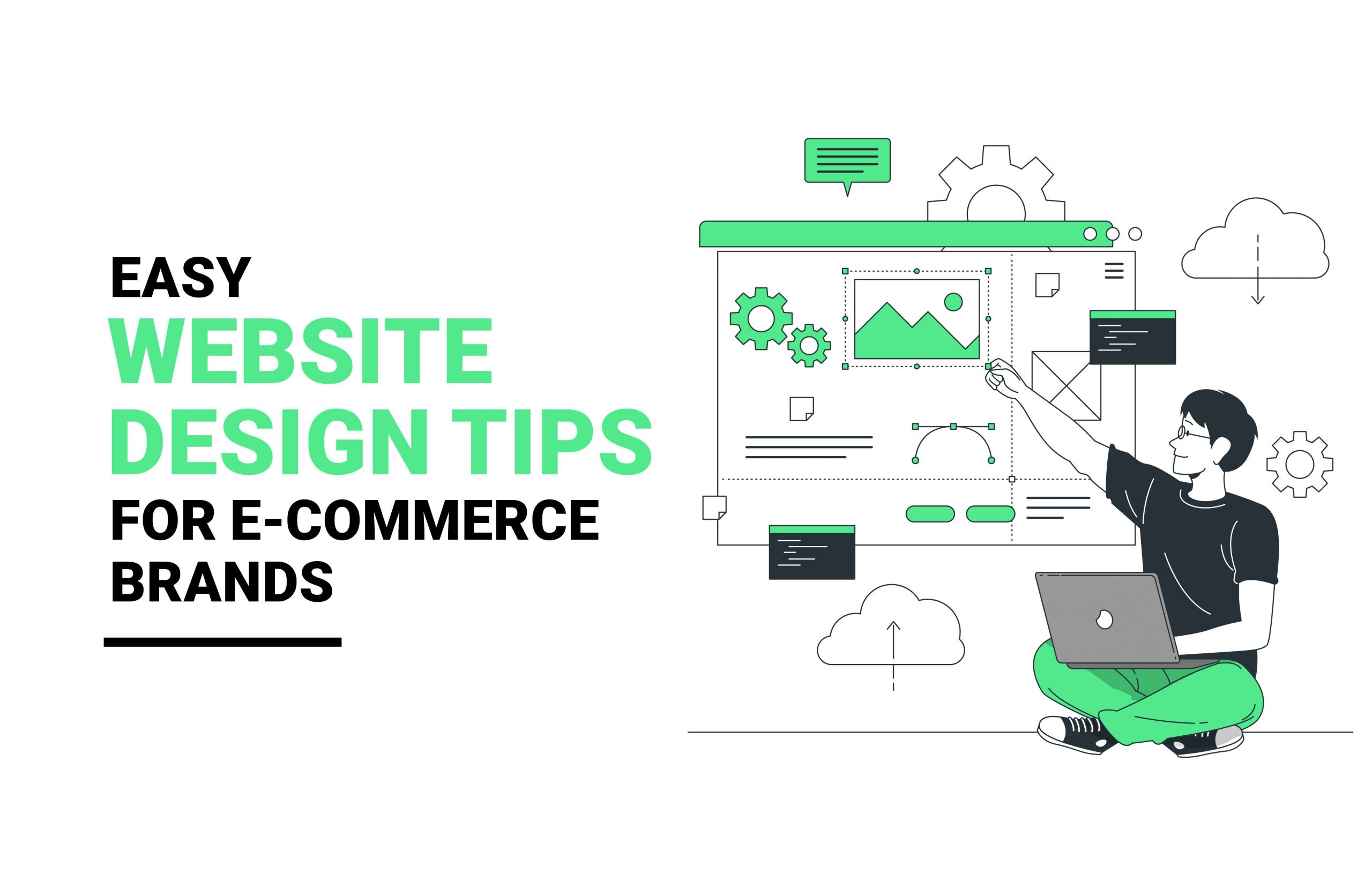 Easy Website Design tips for E-Commerce Brands
bonoboz
Are you looking for a website with designs that suit your business goals? We are digital solution providers, and one of our highly selected services is website designing. We have an expert team that integrates strategic layouts into making a website.
A lot of our customers who've wanted to design e-commerce websites have trouble deciding their website features. Today, we're here to share crucial e-commerce website design tips that can help you meet your primary business goals.
Easy website design tips for E-Commerce brands
The best service in web design Ahmedabad has to offer is right here with Bonoboz. Our web design company can help you eliminate avoidable hassles that most e-commerce websites experience.
A few pertinent factors can influence your e-commerce website design based on the decisions you make. In this blog post, we'll ensure that you are set to begin operations no matter the type of e-commerce website development planning.
Make sure that all functions are simple

Who doesn't love an e-commerce website that keeps processes simple? Imagine spending an hour on an e-commerce website because the process of navigating to a product category was complicated. The loading time was slow; the product link was difficult to find because it was not placed in direct eye contact, and so on.

You want to streamline the website operations, so viewers don't have to search for buttons or play hide-and-seek with finding specific items. We suggest drop-down menus to simplify the process and keep your website looking orderly and well-structured.

Another important factor that also helps smooth website viewing is the ability to scan it without visual obstructions. Viewers are impatient readers. They would instead WATCH CONTENT rather than read an entire website of verbose pages.

Therefore, we will design your website such that the online visitors, while scanning, will come across relevant highlights at the right time. We'll work towards keeping paragraphs short, using multiple headers in different sizes to capture attention, use bullet points and add relevant images.

Mobile-friendly e-commerce website design

Consider the fact that your audience is viewing your website through their mobile phones. Who views a website through their desktop or laptop screens? Not many! 20% of your audience will use larger-sized screens, which means that 80% are struggling to navigate through your website on their mobiles. So, a good website is that which automatically converts into a mobile-friendly template for everyone to have a smooth shopping experience.

Enhance visibility of bestselling products

Any e-commerce website design company will tell you why enhancing website visibility matters. Highlight the bestselling products on the top of your website. Put them on banners and colour them vibrantly. You will know what sells the most thorough product purchase analysis based on customer reviews.

Also, another deciding factor is checking which product sold the most and what brought in the highest returns. Showcasing these products first and as the top banner of the page can relate with an audience that wants more of these items.

A pop-up form that is less annoying

Pop-ups are tricky because they can either be annoying or effective but nothing in-between. Serious buyers may consider a pop-up form without getting annoyed, whereas window shoppers are a different case. For many, pop-up forms are annoying as it disrupts focus, and so it depends when you decide to show this easy-to-fill form. In most cases, we let the website visitor scroll through the page and then allow your form to show up.

Apart from the apprehensions about it, these mini online forms can prove highly effective when you want your buyer to share their contact information. This way, you can run them with product details via email or SMS every time you come up with a new offer.

Optimise your website for higher rankings

If you haven't yet heard of this gem in the rock, let's break it down for you. When we say OPTIMISE YOUR WEBSITE, we mean use SEO or Search Engine Optimisation techniques.

What does SEO do for e-Commerce websites? It helps make your brand visible and easily accessible to interested buyers. It's not a lead-generation activity, but it gets you there in more than one way.

SEO has specific in-built tools that websites can use to their advantage. Firstly, what matters is the list of relevant keywords used. As a website design company, we use short-tail, medium and long-tail keywords to ensure that your website moves higher up on the search results page. Secondly, we'll ensure that your website's products are highlighted with relevant and attention-grabbing product descriptions. We will highlight the problem-solving features of brand services and products to help the customer make an informed buying decision.

Also, the tools that we use to embed in your website will generate the metrics required to provide relevant data. This data will help you understand the appropriate keywords to use, which keywords are performing better than the others, and the content that works best to pull in the target audience.

Visual resolution to up your game

Visually appealing images can help highlight your products and showcase your brand positively. E-commerce websites don't have much space to waste. This is where pictures play an even more significant role. The imagery your audience sees will develop a sense of what the product looks like, encouraging them to click on the product description link. Taking several shots and creating a slideshow for each product listing is a helpful tactic.
Several e-Commerce aspiring business owners jump onto the online retail wagon before understanding the prerequisites. Apart from the design tips shared above, here's a comprehensive e-commerce checklist that most people overlook, from the know-how on paid ads to a business model, marketing and so on. You'd be surprised at the impact this checklist can have on your business.
Remember, your goal is to make sales at the end of the day. To DRIVE SALES, you need to keep the user in mind and create the best shopping experience. So, be mindful of the colour scheme used, build descriptive yet simple product feature details, and use a smooth interface.
Be as transparent as you can about your product price list. Also, make sure that none of your prices displayed has hidden fees or charges. A customer doesn't like to be surprised about a suddenly added payment during checkout. So, every decision you make is vital to your customer's benefit and for your brand to gain maximum sales.
Related Articles: