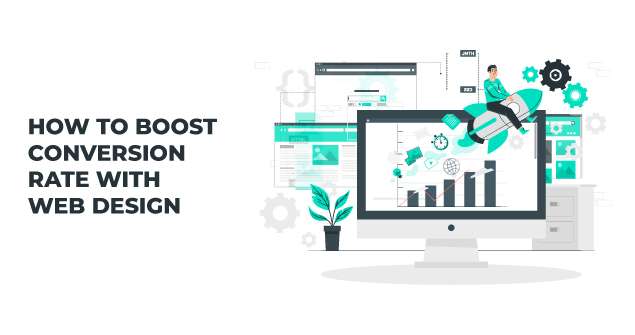 How to design a website that converts visitors into customers
bonoboz
For any business, their website is their baby! If the website isn't designed well, they'll move from one web design agency to another until they get it right. 46.1% of people stated that a website's design plays a significant deciding factor for customers to know whether a brand is reliable or not. So, you need to find web design services that can make your website look professional and attractive. Your web pages need to look visually appealing, while also serving to optimize conversion rates.
Over the years, we've worked with several clients and have delivered web design services that align with the conversion goals. So, we've developed an understanding of what needs to be done and what you shouldn't do when designing a website.
Unique ways to increase conversion rate through web design
Your website's design can considerably affect your brand image. Customers define reliability of sales prospects based on your web look. On an average, a website user takes less than a minute to develop an impression of your website. Let's figure out the unique ways to impress your users.
Follow the Rule of Thirds
Web designing is fun until you get to the technicalities. Here's one of them and it's called the rule of thirds. This rule tells you to visually split the image or website page into thirds. You have to visually split the image, vertically and horizontally. After doing this, you will see four middle intersections that you must lay emphasis on where objects of interest in the image or webpage have to align. So, place the most important elements of the webpage at these intersections because it's where people look at the most when viewing anything, giving it a higher chance of conversion.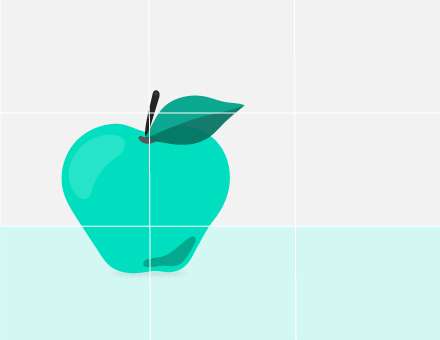 Hick's Law of decision-making
British psychologist William Edmund Hick stated that an individual takes time to make a decision based on the choices presented to them. So the more options available, the more time is taken to select an option.
Therefore, you don't want too many tab options on your website or the user will scatter their thoughts across the whole web page, confused about where to go. They'll lose interest and might also miss out on the relevant USPs you wanted them to notice about your brand.
So, do you want your customers to add a product or service in their shopping cart, or do you want them to opt-in for your lead magnet? Every page on your website should accomplish one primary objective. Therefore, the more you can limit your user's choices, the more user-friendly your website is, and the higher chances of getting conversions.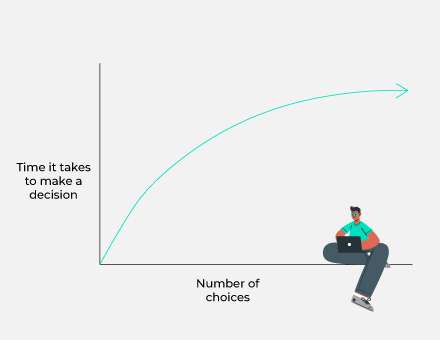 Make space for white and negative spaces
A web design agency understands the need to structure positive space on the website. The trick is to make sure that your users benefit from reading without the hassles of viewing clutter. Many brands want to add all the information they can on websites. However, it's important to make sure that websites are designed to make the user feel at ease when reading your website. And therefore, it is important to make sure that there is negative or white space present between the significant components across your webpages.
So what do negative spaces comprise? They include the space between larger elements like the space between your header and content, or sidebars. They also include the space between paragraphs and can get as specific as between letters.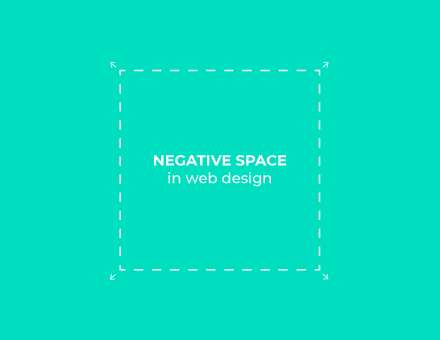 The scanning F-Layout approach
Readers scan more than they can read through any content. Why? Because we consume content throughout the day, and we're busy people; so are your users. They're busy and extremely impatient. If your brand can't give them the information they want in the next 10 seconds, they're most likely going to increase your website's bounce rate. This means they'll bounce to the other website, your competitor.
This is why researchers have found a way to reduce the chances of leading your users to the exit. They've identified the user's natural behavior to surf the net in the F-pattern way. This means that whatever they read, it first goes from left to right for one paragraph or more, and then they start to scan the page downwards, and this viewability shortens as they scroll down your page, creating a single scanning line.
So, place the most significant components and calls to action along the F-shaped lines. Furthermore, place objects of less importance in lesser visibility areas. Where do you want your customers to land first? Let's say you want them to navigate to your best selling products or your newly added service. Place those icons, elements, pop-ups, or content information towards the left-hand side of the page where the user is most likely to look first.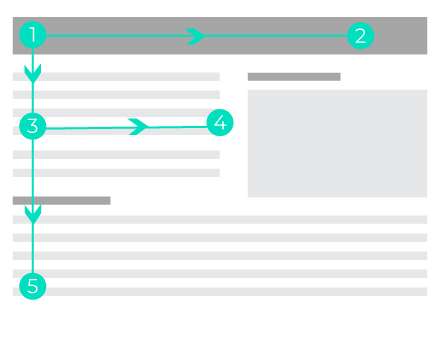 So, there you have it! These four significant conversion boosting web design services can skyrocket your conversion rate. Of course, there's a lot more that goes into boosting conversion rates through websites. Need a professional website designer to back you up? Connect with our web design agency today!
Related Articles: