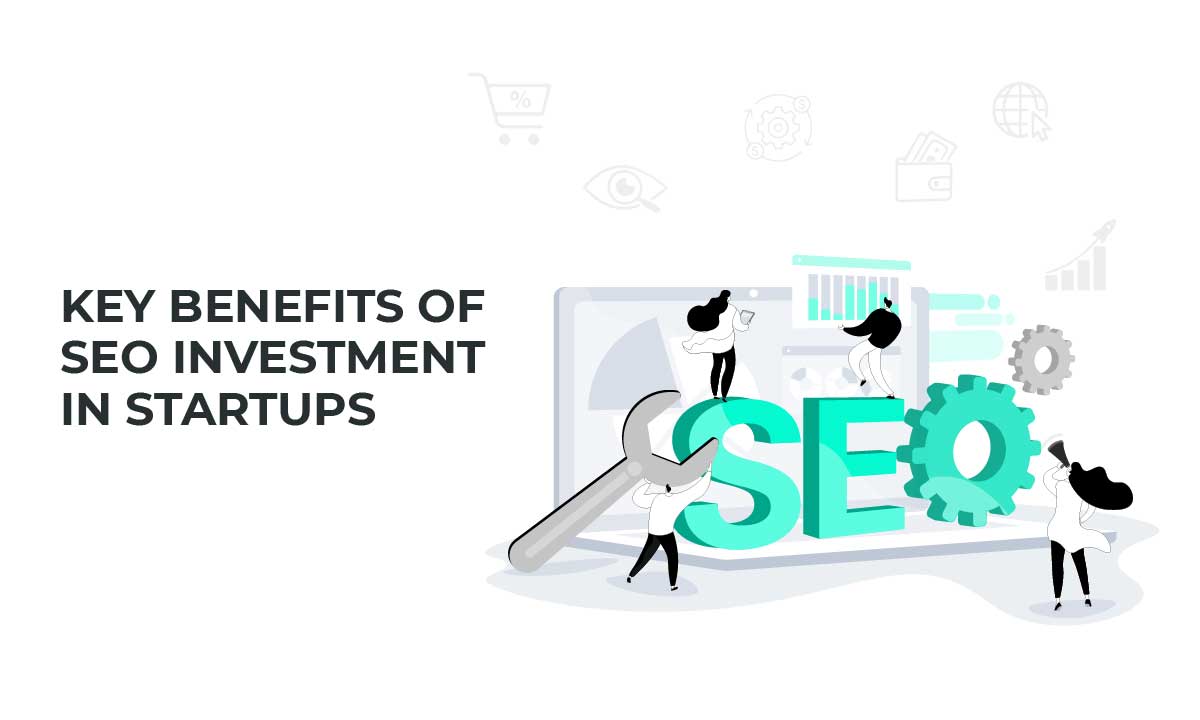 14 Reasons Why SEO Investment is a Good Step for Startups
Bonoboz
Surveys show that 75% of users never scroll beyond the first page of search results. While a good website structure, type of content and ways of promoting it are important, all that effort is negligible if your website is not visible.
Though good businesses are not done overnight, SEO is a good way to get consumers to notice you and get them talking about you. The higher your website ranks on search engine results; the more traffic leads your brand will drive. Bonoboz provides the best organic SEO services for brands to drive traffic and increase conversions.
Here is why SEO investment is a good step for start-ups:
SEO helps in building a user-friendly website
The search engine determines the ranks of the search results based on many factors, of which crawlability plays a vital role. For the algorithm to be able to crawl smoothly through your website, there should not be any pictures or captchas that are difficult to load or animations that do not function, etc. The algorithm's crawling is a user experience simulation; hence, these websites would not make it to the top of search results. 
Another way the website ranking can go down is by bad user experience involving increased bounce rates and poor engagement. This will further be tracked by the algorithm affecting the ranks on the search results page. 
Hence optimising your website well for a great user experience is essential to be visible to the audience. This user experience should include quick downloads, perfectly functioning animations or catches, the general website speed, mobile screen compatibility, etc. Tools like Google Core Web Vitals report will help you check your website's performance.
Most consumers browse the search engine repeatedly before making an actual purchase decision. If your website isn't visible, your competitors will get all these customers directly. SEO provides visibility in a search engine's early pages that helps drive consumer decisions. Your website needs to appear in the organic search results to boost traffic. Good SEO strategies are crucial for start-up companies for conversions.
Valuable customer insight
Corporate giants invest billions in researching market demand. Investing in SEO helps you gain direct access to what the target audience is specifically searching for as well as how many people are searching for products and services related to your niche. SEO provides customer insight by showing you the factors that you can use to drive customers towards your business. These insights can be used to plan great SEO strategies that drive traffic.
SEO ensures your online and offline sales go off the roof
Do you remember visiting a new city and searching for a cafe or restaurant on Google? The search results must have included the top cafes or restaurants in the locality. Additionally, it would have also provided the location, directions on a map, the schedule and a phone number optionally. 
This is how SEO can increase your offline sales along with online ones. This feature is useful for those businesses having both offline and online presence. 
Many searches are performed daily to meet various product or service demands. If your brand is visible in the top results of the relevant niche, it will ensure your chances of conversions. Analytics shows that of the total 76% near me searches performed each day, of which 28% lead to conversions. 
Makes your website look credible
Maintaining an SEO-optimised website requires a team of skilled professionals to constantly work based on data analytics. Hence if a website is visible in the first couple of pages of a search engine, people directly see it as dependable and trustworthy. And once they find something they like that meets their needs and can be trusted, they usually talk about it to their friends and family. SEO initiates this word-of-mouth marketing technique that helps get your brand out there and into the mind of potential customers.
Relying on other marketing strategies, such as print media or offline media, would mean waiting for returns. In today's digitally oriented world, investing in SEO ensures that the maximum number of internet users who are looking for products or services similar to what you offer will know about you. In this way, SEO helps your business grow faster and ensures that you do not have to sit around waiting for ROI.
Excellent conversion potential
SEO helps your website stay on the early pages of these suggestions. This makes your website to be perceived as credible. Since consumers were already looking for services similar to yours, this helps convert consumers to potential customers. With increasing traffic, the algorithm will recognise the user and rank the website better.
Ground-level marketing requires a huge amount of manpower and still limits the time and location for carrying out marketing campaigns. SEO investment helps you increase your reach and minimise the loss of prospective customers even if they approach outside' working hours' by providing around-the-clock marketing for your business products and services.
Spending on other forms of online marketing, such as social media ads, purchasing leads, pay-per-click advertising, etc., would be difficult for start-ups as they are usually low on funds. SEO helps you achieve organic reach on search engines as well as build a following without paying for ads by optimising a site using relevant keywords, user-friendly design, and other top building blocks.
Increases Value for Your Business
SEO helps your business rankings go high, and once that happens, your business automatically becomes more valuable for your customers as the rankings work as an asset. Once your business is searched online, prospective customers interpret your brand as a leading business solution provider. In this way, SEO investment increases the value of your business.
SEO can be a less hands-on strategy than other inbound techniques
Social media and email marketing both require continuous efforts to generate leads. However, once your website is SEO-optimized, you can let it climb the rankings with just minimal twerks. There are other factors, such as the competitiveness of the keyword(s) you're targeting and the quality of the content on the page, that determines your ranking, but SEO gets you the highest ROI with comparatively less input or effort.
SEO makes your website mobile-friendly
Analytics shows that more than 50% of website traffic operates through mobiles. So the google search engine has amended its algorithm so that websites that are not compatible with mobile screens do not appear in the initial results. 
To be visible in the top search results, ensure that the website functions equally well on both mobile and desktop devices. To promote website visibility, Google has enabled the continuous scrolling feature of its search results page on mobile. This means that there is a chance of your website being visible to your target audience despite not being on the first page of the search results.
SEO works on target marketing. When the targeted audience increases, the conversion rate will also increase, leading to a rise in sales volume. This will help increase the overall profitability of the business. The ROI will also increase, encouraging you towards more SEO investment, thus increasing future revenues.
SEO influences your social media growth too
SEO increases your brand visibility to your target audience. It ensures you appear at the top of the search results page, making it more reliable in the niche. Social media platforms are a great way to communicate the recent updates related to the brand. And customers or potential customers, due to SEO, get aware of your brand. They then follow your brand on social media platforms to find out more product or service details and keep themselves updated about your brand's new product or service. This will increase your social media followers, interactions, and conversions.
In the world of online marketing, the best way to prepare your business for success is by creating a solid presence in search.
While SEO investment is equally beneficial for well-established businesses, it is truly any start-up's best friend in building an online reputation. Bonoboz is the best SEO company that provides great services to help brands achieve their dream target.
Related Articles: