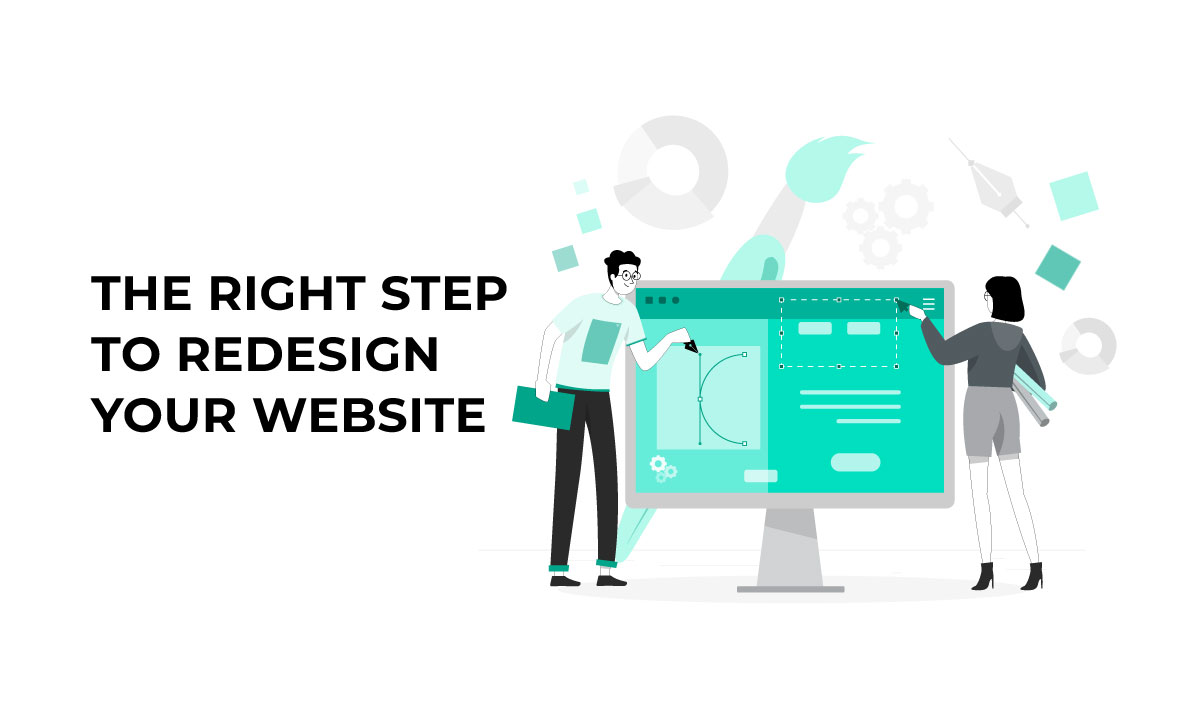 Twelve red flags that show your website needs redesigning
Abhik Basu
Websites can convey all about your business. It must have the potential to attract new target audiences and convert them into clients. In a way, your website can act as an outstanding sales team bringing prospects to your business.
When the business website has so much potential to influence growth, it would be not very smart not to treat it as equivalent to the sales section of your company. Just as the team requires constant monitoring, investment and upgradation, so does the website to keep up with the dynamic competition. 
Website development can surely cost you some monetary investments but can provide guaranteed business growth. Here is a list of why website redesigning is essential for your business.
1. Website and brand identity do not match well
How would you feel when you are given coke in one of its oldest packages with the updated consumption dates? You would find it difficult to believe it's a genuine product, right? This works the same for websites too. If your website designs and branding don't match with the current product design or marketing, the users might assume it for a fake website. This might lead to an increase in bounce rate. Hence your website design needs to resonate with your brand identity. If your website design is old or is not refurbished according to your changing branding designs, website redesigning is the apt call. 
2. Unresponsive website
Responsive sites are those that fit on all types of screens. They are adaptable to all screen types and hence cater to a more significant chunk of the audience. This design enables visitors using any device to navigate through your website easily. This compatibility is essential if your analytics show a higher bounce rate related to device type. If your website is not responsive, it will not be accessible to a certain chunk of users, inhibiting lead generation and conversion. 
3. Outdated website design
The design trends have become dynamic. With changing designs, your website can seem outdated if not redesigned or has ancient features. Outdated websites look anaesthetic and might ward off potential customers. The new design trend includes flat designs that give a modern outlook and are easily downloadable. The design should not hamper the website load speed and should not intervene in its responsive behaviour. Large designs might take up the whole mobile screen, making it an unpleasant experience for users to access what they were looking for. 
4. Your services or products are not updated
If you haven't upgraded your website in a while, your new product or services must not be updated. Your website is an online representation of your brand, and if the services you provide or your brand products are not listed there, the potential clients might find it either fake or unprofessional. Not listing a certain product or service on the website can lead to a loss of leads in the niche. 
5. Increased bounce rate amongst mobile users
Mobile users contribute over 50% of the site visitors in general. If your analytics shows an increased bounce rate amongst mobile users, it's high time you get your website redesigned. Website redesigning can make your site compatible with mobile screens, reducing bounce rates. This will help in increasing lead generation.
6. Content marketing not implemented
Content marketing is a great strategy to increase leads, conversions and brand credibility. If your brand hasn't worked on the content marketing part and wishes to work on it, your website needs to be optimised according to the changing needs. A good website will have an architecture that emphasises the content and makes it easily accessible to the audience. 
7. SEO optimisation required
SEO optimization is the most vital part of marketing. In a world where everything is sold online, Google search engine rankings determine how good your website can perform in terms of lead generation and conversions. If your website is not SEO optimised, your website will not appear on the first page of Google search results, affecting your traffic. By redesigning your website, you can optimise it according to SEO needs. 
8. To increase leads generation
Your website can be redesigned to make your call to action prominent enough to be noticed. The CTAs should be present on every page of the website to make it easy for lead generation. Your blog pages on the website can also be embedded with CTA to not miss out on any opportunity. 
9. Outdated technology-based website
Outdated technology cannot stand well in the booming competition. The search engine will not rank your website on the first page of the results if the crawlability of the website is not good. Updating your website as per the new technology, updating alt tags and decreasing the load time can cumulatively help in better rankings in the search results. 
10. Increase the website security
Website security is extremely crucial. If your website has outdated technology, it becomes more prone to cyber crimes. An updated website with more secure malware protection software can protect your website from these cyber crimes. 
11. Bad user experience
You never understand how well or bad your website is if you do not compare it with the latest competition. Users are provided with plenty of options with a single search. So, for your website to be given a chance, it needs to be updated according to the latest trends. A bad user experience will increase the bounce rate and lower the ranking. Update the website, constantly analyse its performance, and twerk according to the demands for better performance.
12. Analytics show decreased visitors and poor engagement
Analytics is the primary indicator of how the audience perceives your website. Constantly researching the website analytics and working on it makes it optimised well for search engines. 
Bonoboz is a great web development company that can redesign your website perfectly to thrive in the competition. 
Related Articles: